Filtered By: Money
Money
Fitch downgrades Philippine credit rating outlook to negative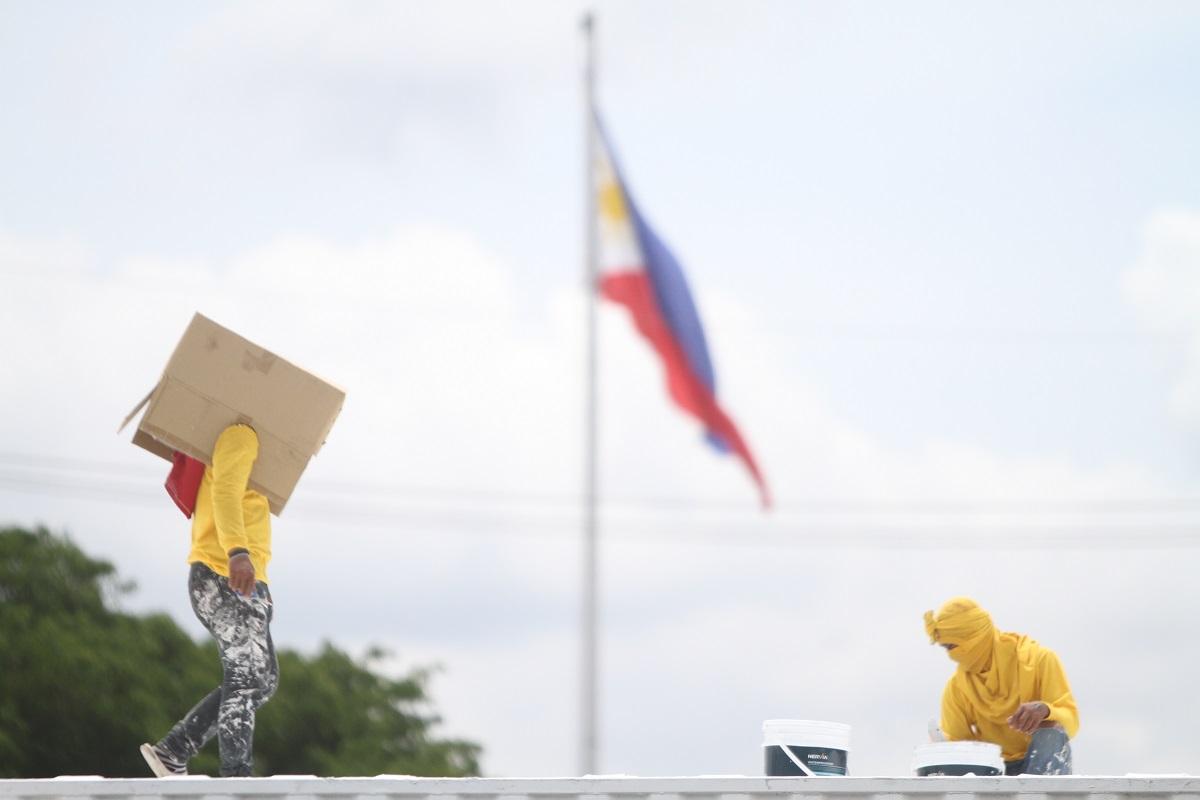 Fitch Ratings on Monday affirmed the country's long-term foreign-currency issuer default rating at "BBB" but lowered the Philippines' credit outlook to negative from stable due to the economic fallout amid the coronavirus disease 2019 (COVID-19) pandemic.
In a statement, New York-based Fitch said the revision of the country's outlook to negative "reflects increasing risks to the credit profile from the impact of the pandemic and its aftermath on policy-making as well as on economic and fiscal out-turns."
"Fitch believes there are downside risks to medium-term growth prospects as a result of potential scarring effects, and possible challenges associated with unwinding the exceptional policy response to the health crisis and restoring sound public finances as the pandemic recedes," it said.
However, Fitch added, the "BBB" rating affirmation "reflects the Philippines' robust external buffers and projected government debt levels that, while rising, should remain just below the median for 'BBB' rated peers. These are balanced against low per capita income levels and indicators of governance and human development compared to peers."
According to Fitch, among the factors which could lead to downgrade are the following:
A sustained rise in the government/debt to GDP ratio associated, for example, with a reversal of reforms or departure from a prudent macroeconomic policy framework that leads to sustained higher fiscal deficits.
Weaker medium-term macroeconomic prospects combined with diminishing policy credibility
Deterioration in external indicators, including foreign-currency reserves, the current account deficit and net external debt, which lowers the resilience of the economy to shocks.
Fitch said the Philippine economy has been hit particularly hard by the COVID-19 pandemic and contracted by 9.6% in 2020.
"The pace of economic recovery in 2021 has been set back by new highly transmissible variants and targeted mobility restrictions," it said.
Despite progress in the government's infrastructure investment program, Fitch said, overall investment fell by 27% in 2020. Unemployment remains high at 7.7% as of May, it added.
Fitch said fiscal finances have weakened, both in absolute terms and against peer medians, as a result of the health crisis.
"Under our baseline assumptions, we project general government debt-to-GDP to rise to 52.7% and 54.5% in 2021 and 2022, respectively, modestly below the corresponding 'BBB' medians of 57.0% and 58.7%," it said.
"Nevertheless, the rise in the debt ratio from 34.1% in 2019 is large and exceeds the median increase for 'BBB' peers," it added.
Fitch also said it expects full-year gross domestic product growth of 5% in 2021.
"[A]lthough this reflects low base effects and is down from our earlier forecasts following the weak 1Q outturn and resurgence of the virus in March-May of this year," it said.
"GDP growth should then strengthen to 6.6% in 2022 and 7.3% in 2023, before moderating towards our assessment of potential growth in the 6.0%-6.5% range," it added.
DOF: 'Temporary' negative impact
Although the negative impact of the pandemic on the country has been significant, Finance Secretary Carlos Dominguez said this will only be temporary.
"In fact, the economy is already en route to a solid recovery path and is seen to have posted double-digit growth in the second quarter of this year amid the fast-track implementation of the vaccine rollout and economic recovery measures," Dominguez said.
For his part, Bangko Sentral ng Pilipinas Governor Benjamin Diokno said he expected the drag to be "transitory."
"[W]e recognize that there are risks to our growth outlook. However, our solid fundamentals and ongoing reform initiatives should carry us through toward a solid rebound—to a state that is well-calibrated to the emerging new economy," Diokno said.
Fitch first removed the positive outlook on the Philippines' rating BBB in May last year. — BM, GMA News