Filtered By: Money
Money
Philippine government to borrow another P540B from BSP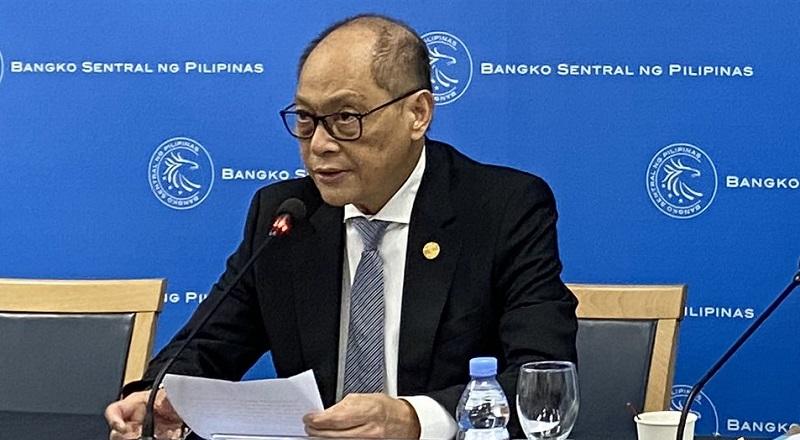 The Philippine government is set to borrow another P540 billion from the Bangko Sentral ng Pilipinas (BSP) to be used for budgetary support as the country faces a fiscal deficit due to the COVID-19 pandemic.
At a virtual briefing on Thursday, BSP Governor Benjamin Diokno said the Monetary Board approved the borrowing program last week.
"We recently gave them, extended our arrangement with them, P540 billion. We just renewed the assistance to the government," he told reporters during the GBED Talks.
To recall, the BSP earlier approved two loans worth P540 billion each to the national government — one in December 2020, and another in October last year.
The central bank also lent out some P300 billion to the government through the form of securities in March 2020.
"They paid the P540 billion, now they are asking for a renewal and we have, the Monetary Board has approved it last week," Diokno said.
According to Diokno, the central bank's liquidity-easing measures have so far infused about P2.16 trillion to the country's financial system as of July 1, 2021. This is equivalent to 12.14% of the country's full-year nominal GDP for 2020.
"As we monitor the developments on the global front, the Philippines is still in a favorable position to withstand adverse shocks that may emanate from abroad, including the potential spillover effects of the unexpected tightening in US monetary policy," he said.
"We will be able to navigate tightening global financial conditions, given manageable fiscal position, stable investment grade credit rating, and robust external payments position," he added.
The country's revised gross international reserves (GIR) stood at $107.25 billion as of end-May, equivalent to 7.9 times the country's short-term external debt based on original maturity, and 5.2 times based on residual maturity.
Earlier this week, Fitch Ratings downgraded its credit rating outlook on the Philippines to "negative" from "stable," citing the economic fallout brought about by the pandemic.
Fitch said the downgrade "reflects increasing risks to the credit profile from the impact of the pandemic and its aftermath on policy-making as well as on economic and fiscal out-turns."
For his part, Diokno said monetary policy in the country should remain supportive until recovery is "firmly underway."
"The timing as well as the conditions under which the BSP will start unwinding monetary stimulus will continue to be guided by the domestic inflation and growth outlook over the medium term and the risks surrounding such outlook, as well as a broad set of economic and financial indicators," he said.
The BSP last month hiked its inflation outlook for 2021 to 4.0% versus its earlier projection of 3.9%, mainly on higher global crude oil prices.
Several transport stakeholders have called for a price control on fuel prices given the continued increase, but Diokno said this is not feasible.
"Price control on fuel is out of the question," he said, "we had that experience in the past and it's not sound both politically and economically." — RSJ, GMA News