Filtered By: Money
Money
COA flags Pagcor over P1.36B uncollected revenues from POGOs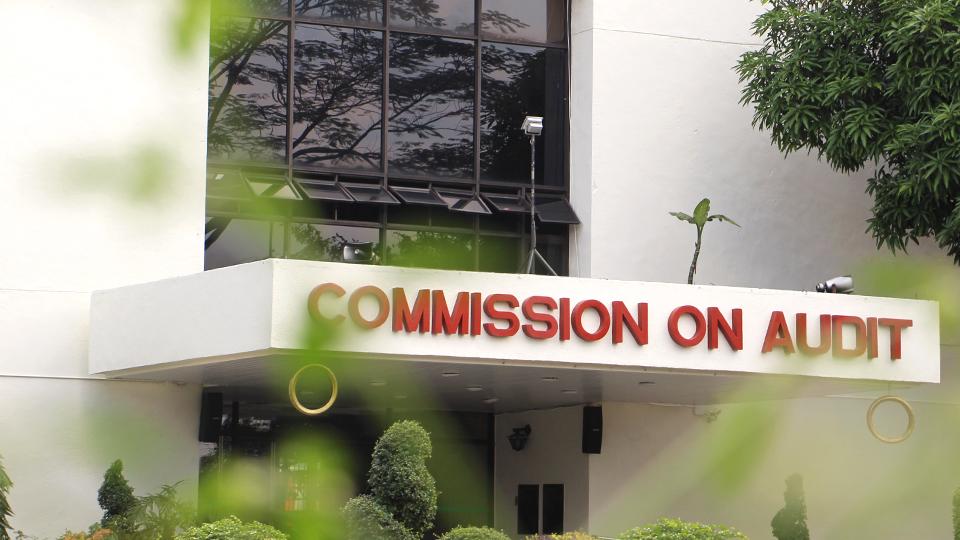 The Philippine Amusement and Gaming Corporation (Pagcor) has failed to collect P1.38 billion worth of receivables from Philippine Offshore Gaming Operators (POGO), a Commission on Audit report indicates.
COA's Annual Audit report on Pagcor for 2020 indicates that the largest uncollected revenues were from POGOs' offshore gaming at P1.36 billion; followed by poker at around P9 million; electronic bingo at P6 million; traditional bingo at P872,000; bingo raid at P250,000; electronic gaming at P819; and others at around P41,000.
"[Pagcor's] inability to collect past due accounts receivable for more than one year but less than ten years amounting to P1.382 billion deprived Pagcor of additional funds for its operations, contrary to Section 2 of Presidential Decree (PD) No. 1445," COA said.
Section 2 of PD No. 1445 provides that "all resources of the government shall be managed, expended or utilized in accordance with law and regulations, and safeguarded against loss or wastage through illegal or improper disposition, with a view of ensuring efficiency, economy, and effectiveness in the operations of the government."
"Further verification revealed that the past due receivables from offshore gaming were the accounts of the POGOs with cancelled operating sites and some with approved payment restructuring that have been already endorsed to the Legal Department for appropriate action, among others," COA added.
The uncollected receivables from these POGOs ranged from P804,000 to P462 million.
COA's report listed 15 POGOs with due receivables to Pagcor but did not identify the names of the companies being questioned.
In its response included in the COA report, Pagcor said P97.325 million out of the P1.382 billion past due account are already with the board-approved restructuring program while P6.079 million others were "adjusted."
Regarding the 15 POGOs with delinquencies, Pagcor's legal department said eight already had their licenses canceled, one was suspended, and three were under review.
Pagcor added it had verified that three were still operating as of January 12, 2021.
Given these findings, COA has recommended that Pagcor's Vice President and the Finance Group to regularly coordinate with concerned departments in charge of specific receivable accounts, and evaluate the collectability status of outstanding Accounts Receivable , especially those that are long standing.
Likewise, COA said Pagcor's Assistant Vice President and Compliance Monitoring and Enforcement Department should update the current status of the accounts and intensify collection efforts to delinquent POGOs and other Pagcor contractees and licensees for the collection of outstanding accounts receivable.
Lastly, COA said that Pagcor's Assistant Vice President and Offshore Gaming and Licensing Department should monitor the performance bonds of delinquent POGOs and forfeit the same in satisfaction of their outstanding liability to Pagcor.
Uncollected dues
Pagcor chief legal counsel Roderick Consolacion, in a separate talk with GMA News Online, said the uncollected dues from POGOs ballooned to a billion because of illegal POGOs who used licensed POGOs for their operations, thus hiking the dues of legal POGOs.
"For years 2018 to 2020, Pagcor intensified its regulatory efforts by conducting research and carrying out investigations on undeclared websites, games and operations which are supposedly linked to our POGO Licensees. Following these, we found several websites which appear to be mirrors of the declared websites of our operators as it contain their games with some even containing their brands or logos," Consolacion said.
"The said amount is a product of Pagcor's intensive fight against illegal online gambling and its overzealousness to maximize collections for government coffers," he added.
As an initial remedial measure, Consolacion said Pagcor imposed estimated billings for these websites based on the average income performance of the original declared websites of its licensees, subject to their availing of Pagcor's protest mechanism for questioned billings.
These billings were rejected by the Pagcor licensees, saying that the websites are ran by illegal operators which steal their livestreams and make it appear as the legal websites of the operators.
At present, Consolacion said these amounts and the discovered websites are still in the process of revalidation pursuant to existing procedures.
"Some have already been resolved, while the others are still undergoing thorough validation. In sum, these amounts are not yet determined with finality as to whether these are indeed imposable on our licensees, or if imposable, as to how much should really be imposed," he said.
"The foregoing had already been explained to the Commission on Audit and were duly accepted. However, the audit observation was still noted for the reason that protests filed by other POGO licensees have yet to be settled," he added.—KBK/LDF, GMA News