Filtered By: Money
Money
Concepcion wants gradual phase out of COVID-19 quarantine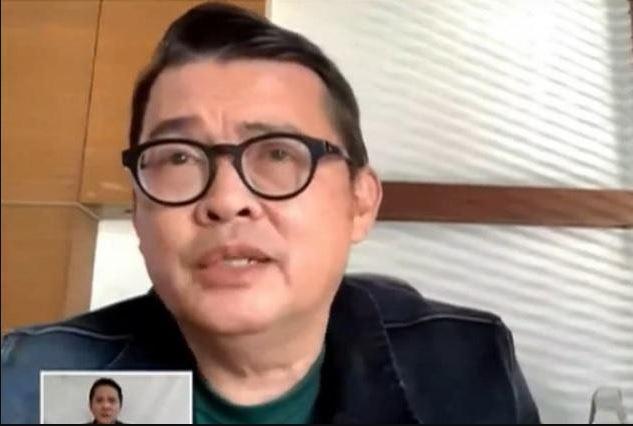 Presidential Adviser for Entrepreneurship Joey Concepcion said Friday that he would suggest to the Inter-Agency Task Force (IATF) for the Management of Emerging Infectious Diseases the gradual removal of quarantine restrictions once the highly transmissible Omicron variant "subsides."
At a Go Negosyo forum, Concepcion pointed out that Thailand and Switzerland have already started opening up as they also remove their quarantine rules despite the COVID-19 pandemic.
Concepcion said the country should already move from enforcing a facility-based quarantine to a home-based quarantine. He claimed that quarantine did not help the country from preventing coronavirus variants such as Delta and Omicron.
"We're not suggesting that we implement the no quarantine immediately. What I'm proposing to our IATF members is that a gradual move towards the removal of quarantine in the Philippines and moving towards home-based rather than facility-based quarantine," Concepcion said.
"My own view is that it has not actually helped us from preventing Delta or Omicron from entering the country. You can see in two-weeks time, Omicron has swamped NCR and basically, if we look at the positivity rate in the Philippines and America, it's about the same," he added.
For Concepcion, the Philippines could not continue "locking" itself and it could also not continue restricting the movement of the public.
"That is something that we are looking to discuss more with key people in IATF... let's plan so that as we plan last year to save the fourth quarter... as we see Omicron start to subside, then maybe we can move towards a gradual phase out of our quarantine in the country," he said.
Concepcion also mentioned that in the United States, it is more lax as an individual only needs to have an antigen test before going there, while in the Philippines, an RT-PCR test 48 hours prior to departure to Manila is needed.
"Looking at things here where I am now and seeing people are coping with COVID-19 in America specifically in the bay area, I've noticed that basically everybody is wearing masks, they are definitely conscious about the need to prevent themselves from getting sick but they live a normal life, there's a lot of movement and people have accepted that," Concepcion shared.
"I've been sharing this with a couple of medical advisers at the government on the approach and coming to America, you basically just need an antigen test within 24 hours prior to your departure out of Manila so that's not very hard to do. I thought it's a good way because in our case when we leave America, we're required to take an RT-PCR test, 48 hours prior to departure, so that's a bit of concern because the RT-PCR testing capacity here is at max," he added.
For his part, Health Secretary Francisco Duque III said he supports possible changes to the quarantine protocols.
"Basta lang papasa doon sa ating standards, katulad 'yung may sariling kwarto, sariling banyo, at walang kasamang matanda, o mga indibidwal na may karamdaman," Duque told Super Radyo dzBB.
(As long as it complies with our standards, such as having your own room and bathroom, and not being in the company of a senior citizen or sick individual.)
The Department of Health has reported 31,173 new COVID-19 cases, raising the Philippines' total tally to 3,324,478.
The spike in the January COVID-19 infections has been attributed to Omicron variant, however, the DOH clarified that there are also other factors such as the increase in mobility of the public especially during the holiday season. —with a report from Joahna Lei Casilao/LBG/VBL, GMA News