Filtered By: Money
Money
Marcos disagrees with 6.1% June inflation; PSA chief stands by report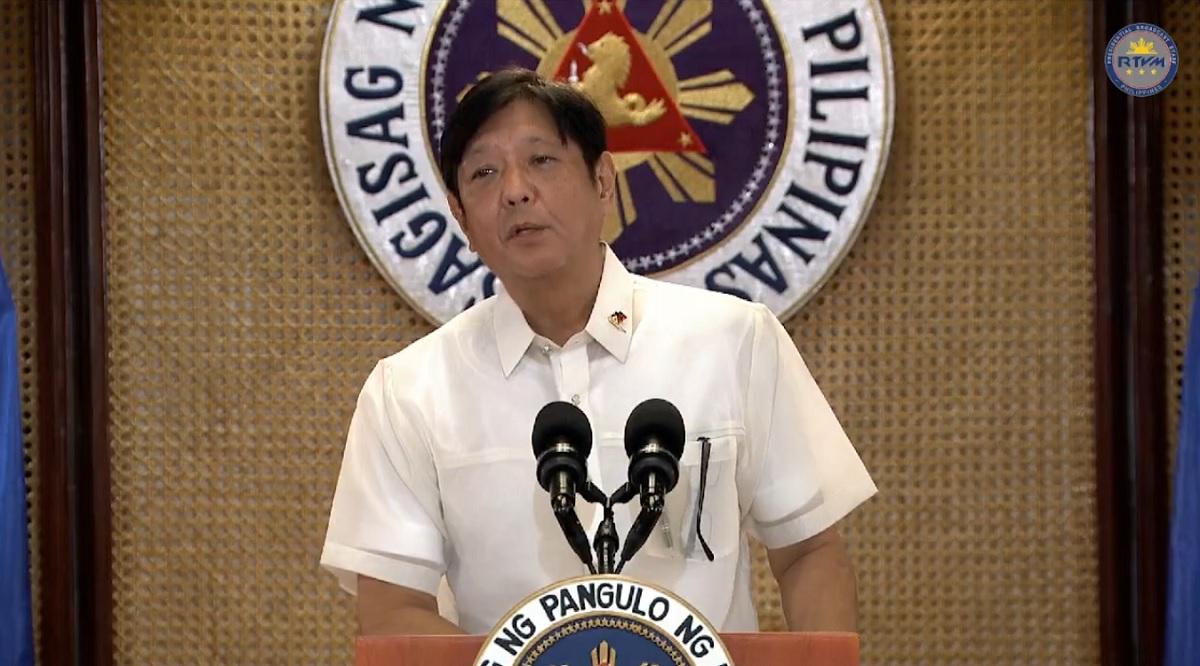 President Ferdinand "Bongbong" Marcos Jr. does not agree with the government report stating that the inflation rate clocked in at 6.1% in the past month.
"6.1? I think I will have to disagree with that number. We are not that high," Marcos said during a press briefing following his first Cabinet meeting in Malacañang.
The Philippine Statistics Authority earlier reported that inflation—the rate of increase in the prices of goods and services—quickened to 6.1% in June from 5.4% in May and the downwardly revised 3.7% in June 2021.
This is the fastest inflation print since the 6.9% recorded in October 2018 and the same reading seen in November 2018.
Sought for comment on the President's remark, National Statistician and PSA chief Claire Dennis Mapa said, "The Philippine Statistics Authority stands by its report."
The PSA releases inflation data of a previous month every first week of the following month.
The agency's statisticians calculate inflation by looking at the consumer price index (CPI), which is an indicator of change in the average retail prices of a "basket of goods and services" commonly purchased by households.
Marcos did not say why he disagrees with the PSA's June inflation figures.
He, however, went on to say that the country's inflation may cross the government target.
"Our targets were less four percent or less. Unfortunately, it looks like we may cross that threshold. Tatawid tayo sa four percent [We will cross 4%]," the President said.
The then-Duterte administration's Development Budget Coordination Committee set the full-year inflation ceiling at 3.7% to 4.7% range.
Year-to-date inflation so far this year is at 4.4%, still within the previous government's target range.
Interest rates
With the rising inflation, Marcos said that "we have to think about interest rate levels."
Interest rates are among the tools used by central banks to stabilize inflation through controlling money supply by raising borrowing costs.
Higher borrowing costs could make consumers and businesses spend less, therefore reducing economic activity or lowering demand and eventually lowering prices.
In a separate statement, the Bangko Sentral ng Pilipinas (BSP) said that "it is prepared to undertake necessary policy actions to bring inflation back to a target-consistent path over the medium term and deliver on its primary mandate of price stability."
"The upward adjustment in monetary policy rates in May and June should help temper inflation expectations. At the same time, the BSP reiterates its support for the carefully coordinated efforts of other government agencies in implementing non-monetary interventions to mitigate the impact of persistent supply-side factors on inflation," it said.
The central bank, in May and June, hiked key interest rates for a total of 50 basis points.
"So we are having to be careful because essentially our economic policy right now is monetary—our monetary policy right now is essentially to use interest rates to hold, to take control of the inflation rate," Marcos said.
"The increase in commodity prices is again something that happens —the forces that have pushed the commodity prices up are again beyond our control," the President said.
Marcos said that "much of our inflation is actually imported inflation."
"It is imported because it is the inflation on the products that have suffered inflation that we import. So sumama na 'yung inflation nila doon sa atin. So we have to --- when we analyze, we have to make those categorical differences so that we'll better understand really what the situation is," he said. — BM, GMA News