Filtered By: Money
Money
Philippines can recover from losses should POGOs exit, DOF says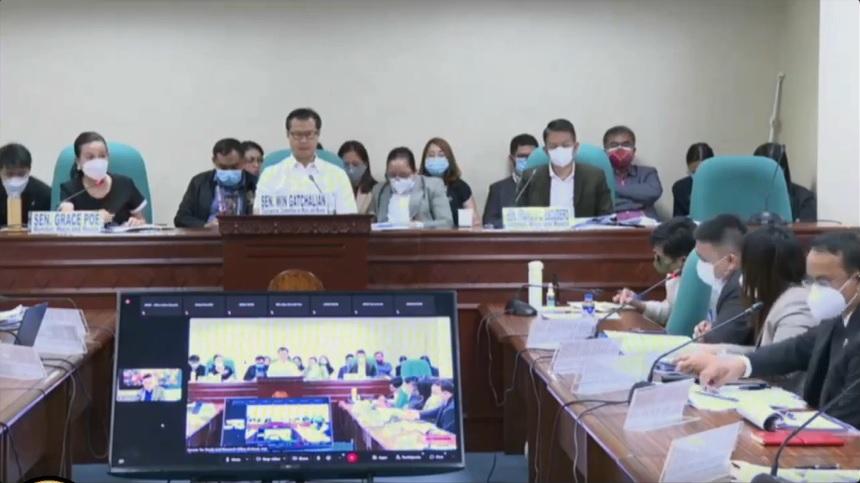 The Philippines can recover the potential losses should the country do away with offshore gaming operators, a top official of the Department of Finance (DOF) said on Tuesday.
According to Finance Undersecretary Bayani Agabin, the country can attract foreign investors in other industries to offset the losses should all Philippine Offshore Gaming Operators (POGOs) exit.
"Yes, there is a cause for concern, but again as I stated earlier, if we can attract industries with high value added, higher technical requirements, higher professional employment rate, we can get tourists as well, then that should be more than enough to cover what we may potentially lose if POGO exits the country," he said in a Senate hearing.
Data from the Bureau of Internal Revenue (BIR) show that revenues from POGOs have hit P4.438 billion from January to August this year, higher than the P3.91 billion collected for the full year 2021.
Last year's collection fell short of the P32.1-billion goal, in line with Republic Act 11590 or the POGO Law, signed by former President Rodrigo Duterte in September 2021.
Finance Secretary Benjamin Diokno last month said the country should do away with POGOs, citing "social" and "reputational" risks.
With the POGO sector hounded by concerns regarding criminality given cases of trafficking and kidnapping, Agabin said this may not be worth the revenues the country generates from the industry.
"On one hand you have the values as opposed to the income. Is it worth the income you are getting?" he said.
Senate President Juan Miguel Zubiri in the same hearing said the Chinese government has already included the Philippines in its blacklist for tourist destinations due to the continuous POGO operations.
Moving forward, Agabin said the country is looking at tapping other foreign industries to invest in the country to offset the potential losses should POGOs completely exit the country.
"If we are able to attract industries, if we are able to attract other investments, then I believe there is not much of a trade off to talk about," he said.
Among the industries being looked at are healthcare, manufacturing, mass housing, infrastructure, environment, energy, and exports, along with green ecosystems and defense.
Estimates from the Office of Senator Sherwin Gatchalian — who chairs the Committee on Ways and Means — estimate that the country would lose some P34.679 billion from taxes and non-taxes should POGOs exit.
This includes foregone taxes of P7.485 billion in retail selling of household equipment and communications equipment; P3.072 billion on the 25% tax withholding for foreign nationals; P4.312 billion on income taxes; and P1.583 billion remittances to the national government, among others.
Agabin warned, however, that while the amount may be "quite big" this may have an impact on foreign investments.
"There is a negative correlation between high crime rate and investments. On one hand we are opening up the economy, but we don't want to scare the foreign investors from coming in because of the high crime rate that may be associated with POGO," he said.
The DOF in September 2019 already threatened to shut down POGOs with tax liabilities, with uncollected withholding income taxes then estimated at P21.62 billion. A number of POGOs have since been closed. —KG, GMA News