Filtered By: Money
Money
Senior Japanese finance exec 'strongly interested' in Maharlika fund —Speaker Romualdez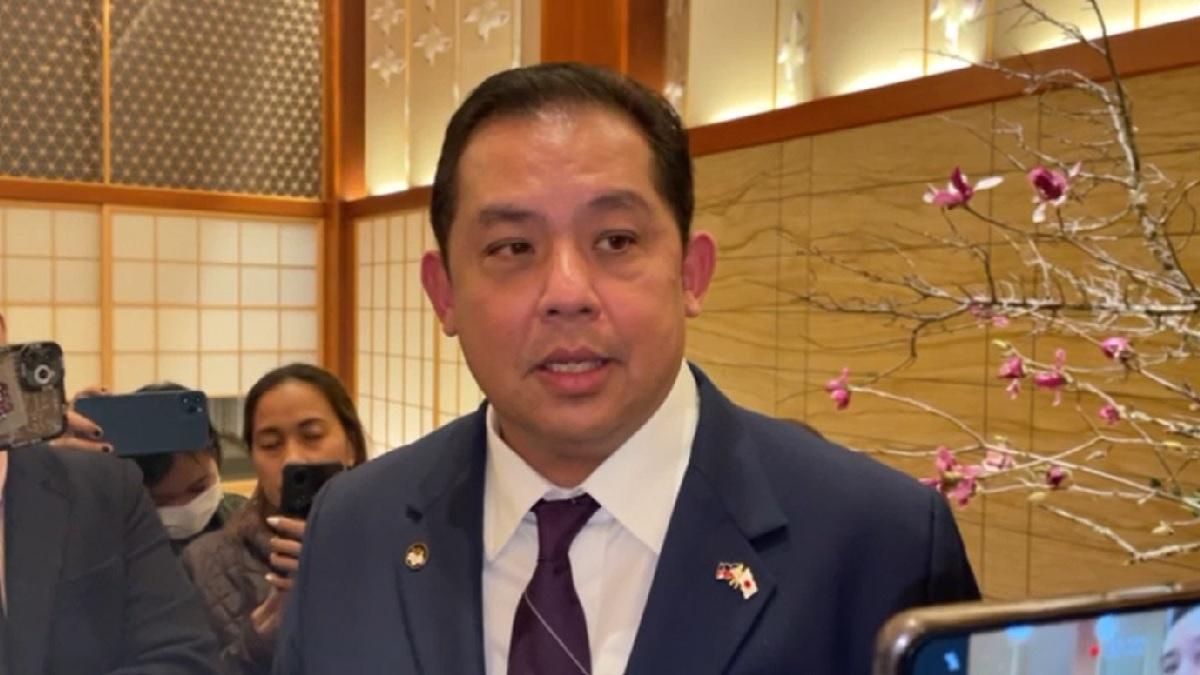 TOKYO — A high-ranking Japanese financial executive has expressed "strong interest" in the proposed Maharlika Investment Fund (MIF), Speaker Martin Romualdez said Friday.
"It was during our conversation that he expressed strong interest [in the MIF] and in the possibility of investment in the proposed sovereign wealth fund, particularly for the power sector," Romualdez told reporters here.
He said he met the senior official of one of Japan's leading financial institutions on Wednesday night at a dinner for President Ferdinand Marcos Jr. and the Philippine delegation, hosted by Mitsui and Metro Pacific Investment Corp.
Also, Romualdez pointed out that the Japanese senior financial official played a key role in setting up Indonesia's sovereign wealth fund INA (Indonesia Investment Authority).
According to reports, since INA's launch in February 2021 with initial funding of $5 billion from the Indonesian government, it has raised more than $20 billion of co-investments from other foreign parties as of end-2022.
Further, the Speaker said that the Japanese official foresees the proposed MIF growth prospect as "potentially higher" compared to INA.
"So that's very good, that we're getting support [for the Maharlika Investment Fund]," he said.
"Over 70 countries have it and the batting average is over 90% success. It's what they call international best practices to have one and that's why we're fortunate that we in Congress were able to pass it this fast," Romualdez said.
The House of Representatives has passed House Bill (HB) No. 6608 or the Maharlik Investment Fund Act providing for an independent fund that shall be sourced from the investible funds of select government financial institutions (GFIs), from contributions of the national government, declared dividends of the Bangko Sentral ng Pilipinas (BSP), and other funds sources.
Under the proposed measure, the fund shall be used to invest on a strategic and commercial basis in a manner designed to promote fiscal stability for economic development and strengthen the top-performing GFIs through additional investment platforms that will help attain the national government's priority plans.
Meanwhile, the Senate is currently deliberating on its own version of the MIF bill.
"Maybe after Easter tapos (approved) na 'yan (MIF)," Romualdez said.
Last month, Albay Representative Joey Salceda, who chairs the chamber's ways and means panel, disclosed that the MIF bill underwent a revision during the Christmas break.
In particular, dividends from government-owned and controlled corporations (GOCCs) will initially support the MIF, removing dividends from the Bangko Sentral ng Pilipinas and state-run banks from the pool of fund sources.
President Ferdinand Marcos Jr. has clarified that he had no hand in the revision of the MIF bill. —LBG/KG, GMA Integrated News