Filtered By: News
News
44% of Pinoys oppose passage of BBL —Pulse Asia
(Updated 10:31 a.m.)
Nearly half of Filipinos oppose the passage of the draft Bangsamoro Basic Law, a Pulse Asia poll revealed Thursday.
Based on a survey conducted on 1,200 Filipino adults earlier this month, 44 percent of the respondents disagreed when asked if the BBL should be passed.
Thirty-six percent remain undecided on the controversial measure, while 21 percent of the respondents support its passage.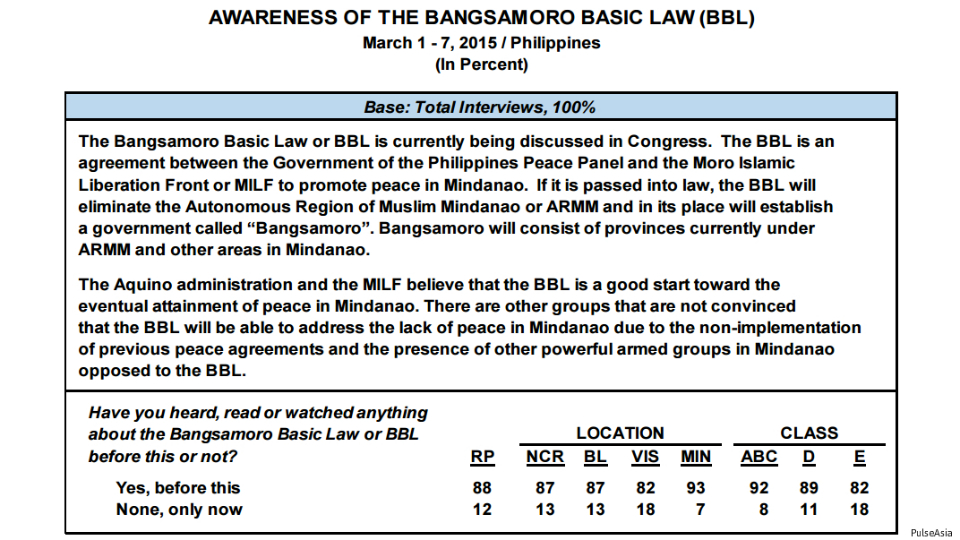 The strongest opposition to the BBL came from Mindanao, where 62 percent of the respondents said they did not want the measure passed.
More than half of the respondents from Metro Manla (52 percent) also rejected the BBL's passage.
Disapproval of the BBL was also pronounced in among the poorest Filipinos, with 45 percent from Class D and 43 percent from Class E not supporting the controversial legislation.
Most Filipinos (88 percent) also reported to being aware of the BBL through hearing, reading or watching something about the measure.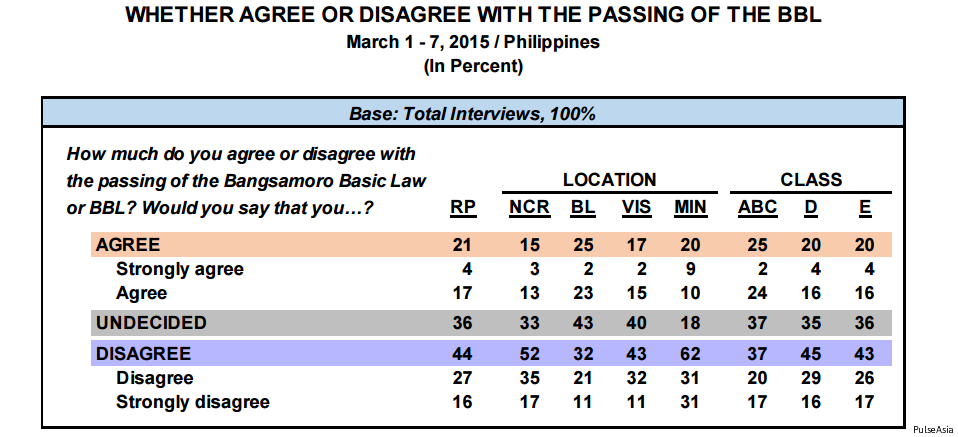 The BBL will embody the peace agreement signed by the Philippine government and the Moro Islamic Liberation Front (MILF) last year.
The measure seeks to create a Bangsamoro political entity to replace the Autonomous Region in Muslim Mindanao (ARMM).

Congressional deliberations on the draft BBL were halted following the January 25 Mamasapano operation, which left 44 police commandos, 18 MILF fighters and at least five civilians dead. — LBG/RSJ, GMA News