Filtered By: News
News
DPWH to construct off-site modular hospitals at Quezon Institute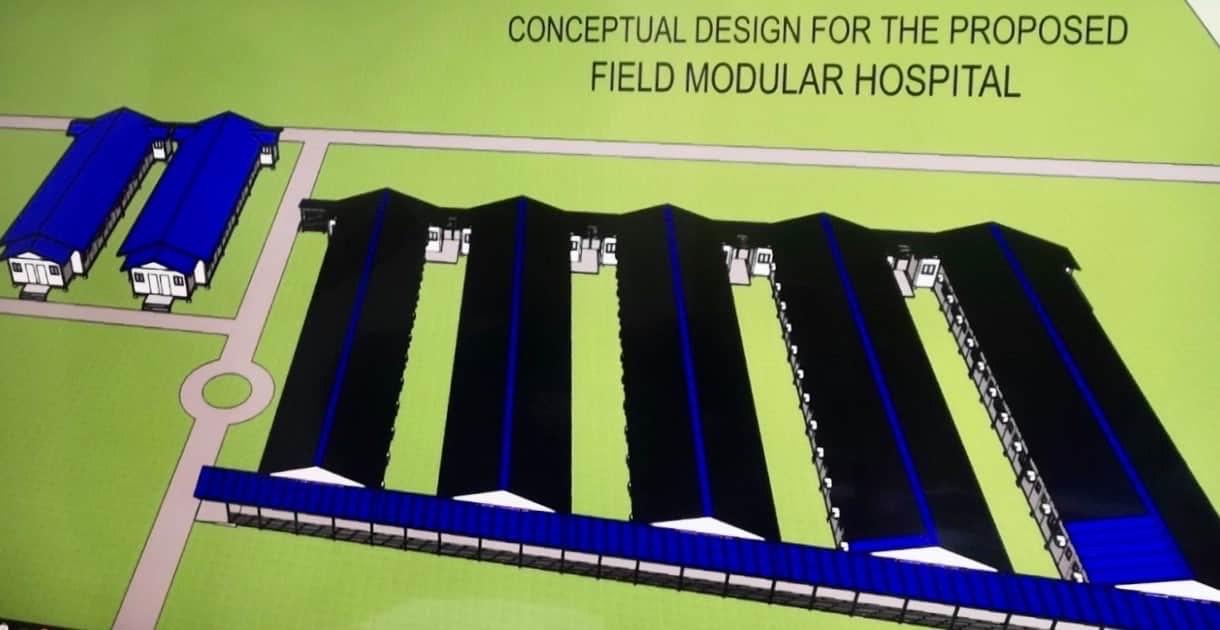 The Department of Public Works and Highways (DPWH) is planning to construct off-site modular hospitals at the Quezon Institute for the treatment of moderate coronavirus disease 2019 (COVID-19) cases.
In a statement, the DPWH said preparations are underway for the modular hospitals's construction.
Public Works Secretary Mark Villar has been working closely with the Department of Health (DOH) for the construction of an off-site modular hospitals to ensure enough and timely infrastructure support in the fight versus COVID-19, it said.
Villar ordered Undersecretary and head of DPWH Task Force to Facilitate Augmentation of Local and National Healthcare Facilities Emil Sadain to spearhead the setting up of off-site modular hospitals at Quezon Institute in E. Rodriguez Sr. Avenue, Quezon City.
"Undersecretary Sadain together with DOH Undersecretary Leopoldo Vega and members of DPWH Task Force namely Bureau of Design Director Aristarco Doroy, Bureau of Maintenance Director Ernesto Gregorio Jr., Bureau of Construction Director Eric Ayapana and Assistant Director Edgardo Garces, recently conducted site validation at Quezon Institute where five modular hospitals with total bed capacity of 110 will be build within five months," the DPWH said.
Each modular hospital facility made of fabricated components will be able to accommodate 22 patients, it said.
To protect and limit spread of contamination, the modular hospital has specific room for the donning or putting on of health care professionals's personal protective equipment (PPE) such as disposable gowns, gloves, and shoe covers and area for doffing or taking off of PPEs, according to the DPWH.
The field modular hospital will also have separate nursing station, equipment laboratory, pantry, storage, CCTV lines, and monitoring board.
"This concept came out from the initiative of DPWH Task Force with beds intended for COVID-19 patients in both government and private hospitals in Metro Manila nearly overwhelmed or about to reach full capacity due to the surge of new cases," the DPWH said.
Apart from modular hospitals, two offsite dormitories will be also constructed within Quezon Institute compound as temporary shelter for some 64 health workers who will be manning the hospital operations.
The DOH will provide the appropriate medical electro-mechanical apparatus and operate the health isolation and treatment facilities jointly with the QI medical team, the DPWH said.—AOL, GMA News