Filtered By: News
News
Ombudsman slaps six-month suspension on PhilHealth officials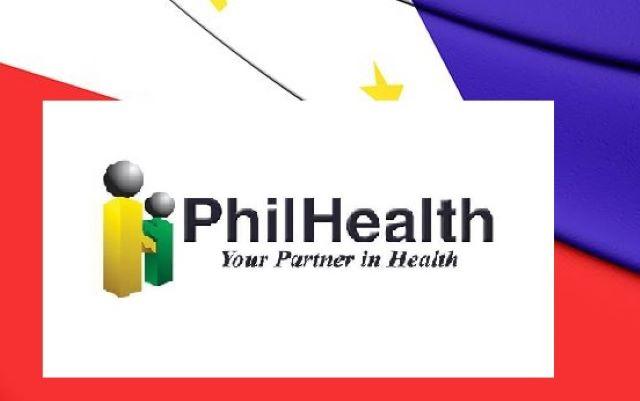 Ombudsman Samuel Martires has issued a six-month long preventive suspension against 13 Philippine Health Insurance Corporation (PhilHealth) officials.
Based on two separate suspension orders obtained by GMA News, the two suspension orders were executed last August 18.
The Philhealth officials ordered suspended were:
Dennis Mas, Senior Vice President, Management Services Sector
Shirley Domingo, Vice President, Corporate Affairs Group
Rodolfo del Rosario, Jr., Senior Vice President
Leila Tuazon, Acting Senior Manager Operations, Audit Department
Clementine Bautista, Vice President, Quality Assurance Group
Roy Ferrer
Celestina Ma. Jude dela Serna
Raul Dominic Badilla
Israel Pargas
Angelito Grande
Lawrence Mijares
Eugenio Donatos II
Ruben Basa
It was unclear, however, which cases prompted the issuance of the suspension orders. The Senate, House of Representatives as well as the task force formed by Malacañang are currently looking into allegations of corruption within PhilHealth.
GMA News Online has reached out to Martires and his office for clarification, but has yet to receive a reply as of press time.
In a Twitter post, PhilHealth said it has yet to receive a copy of the Ombudsman order supposedly placing some of its senior officers under preventive suspension.
"As of this time, the concerned officers are not aware of the charges against them. We will issue a full statement as soon as we get hold of the said order," the state insurer said.
Asked whether he endorsed the suspension orders, Justice Secretary Menardo Guevarra, who leads a task force investigating alleged anomalies at PhilHealth, said: "These are independent actions of the Office of the Ombudsman, taken within the larger framework of Task Force PhilHealth."
officers are not aware of the charges against them. We will issue a full statement as soon as we get hold of the said order.#MyPhilHealth

— PhilHealth (@teamphilhealth) August 19, 2020
Pending complaints
On August 29, 2019, lawyer Harry Roque Jr. — who now serves as presidential spokesperson — sued 11 former and incumbent officials of PhilHealth for graft, usurpation of judicial functions, grave misconduct, among others before the Office of the Ombudsman for allegedly reversing a Court of Appeals (CA) ruling suspending Perpetual Succour Hospital, Inc. in Cebu.
The CA decision penalized the said hospital with a three-month suspension and a P10,000 fine in affirmation of an earlier decision of the PhilHealth, but PhilHealth reversed this CA decision and instead penalized the hospital with a P100,00 fine, with restitution of all benefits unnecessarily paid by PhilHealth.
Of the 11 former and incumbent PhilHealth officials named by Roque in this complaint, only Ferrer and dela Serna were ordered suspended without pay by Martires this month.
In February this year, Roque and former PhilHealth executive Kenneth Sarmiento filed another graft, dereliction of duty and grave abuse of discretion complaint against PhilHealth officials over their alleged failure to act on a scam involving issuance of fake PhilHealth premium receipts to OFWs.
Sarmiento and Roque claimed that the fake PhilHealth premium receipts resulted in at least P16 million losses for PhilHealth from 2014 to 2018.
Those named respondents in the February 2020 complaint who were eventually slapped a suspension order were Mas and Basa. —with report from Ted Cordero and Nicole-Anne C. Lagrimas/RSJ/KG, GMA News