Filtered By: News
News
Duterte offered to resign? Just apply anti-graft laws to both friends, foes —Lacson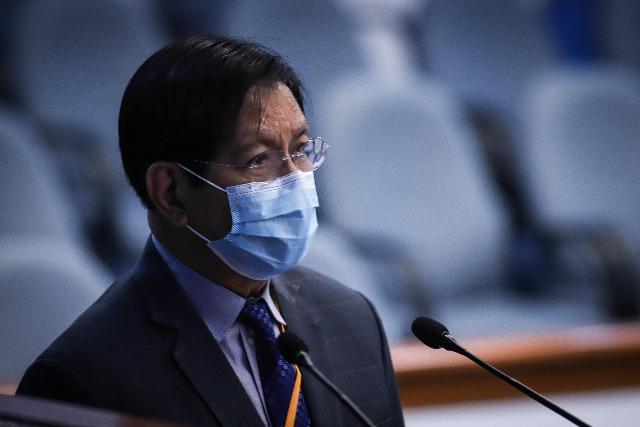 Senator Panfilo Lacson on Tuesday said President Rodrigo Duterte need not resign and just needs to squarely apply anti-graft laws to all violators if he wants to address corruption in the country.
"Instead of resigning, the President only needs to be consistent in applying the anti-graft and corruption laws to both friends and foes," Lacson said in a statement.
Lacson did not mention specific names, but he had previously exposed alleged anomalies involving Health Secretary Francisco Duque III who, up to now, enjoys Duterte's "full trust."
During the investigations on the alleged irregularities in PhilHealth, Lacson also questioned why the President did not live up to his promise to fire officials over just "a whiff of corruption."
"Strong words and warnings may work, but only when backed by political will and followed by concrete actions. There is no better way," Lacson said.
On Monday night, Duterte said he has offered to step down from his post out of frustration over the rampant corruption in the country.
Meanwhile, Senate President Vicente Sotto III said corrupt officials, not Duterte, should be the ones to resign.
"Dapat 'yung mga corrupt sa gobyerno makaisip nuon, hindi sya. He was elected by the country, he cannot turn his back on the specified task by the Filipinos! I don't think he means it," Sotto said in a message.
As for Duterte's offer to appear before Congress to discuss corruption, Lacson said it may not be necessary.
"In fact, the Senate is already proposing in a bill to give him Bayanihan-like powers to address red tape in government," he said.
A week after Duterte met with Congress leaders to discuss how to address red tape and corruption in government, a bill authorizing the President to expedite the issuance of national and local permits and licenses in times of national emergency was filed in the Senate.
A committee hearing on the said measure is set to be conducted within the day. —KBK, GMA News