Filtered By: News
News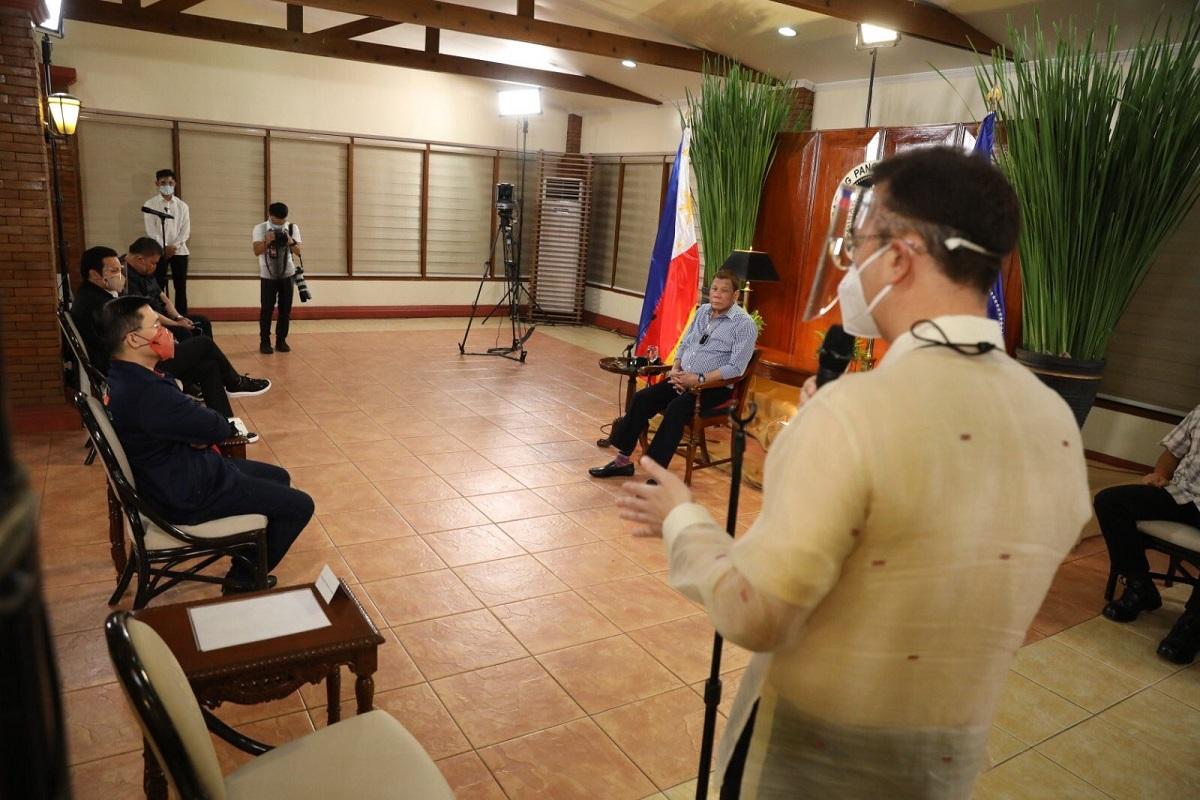 Duterte meets Cayetano, Velasco to discuss House speakership
President Rodrigo Duterte on Tuesday night met with Speaker Alan Peter Cayetano and Marinduque Representative Lord Allan Velasco to discuss the leadership of the House of Representatives.
Cayetano and Velasco met the Chief Executive with their respective supporters among the House members.
Duterte's spokesman Harry Roque said it would up to the House leadership to announce the result of the meeting.
Both Cayetano and Velasco have yet to release statements as regards the speakership as of posting time.
A source believed to be close to Velasco said late Tuesday night that it was decided during the meeting with Duterte that Velasco would take over as speaker on October 14.
A lawmaker, who was not at the meeting, said he was given the same information.
Two sources close to Cayetano said there still was nothing definite from Duterte as regards the speakership.
The two congressmen reached "a gentlemen's agreement" in 2019 to share the leadership of the House.
Cayetano was to be speaker for the first 15 months while Velasco would take care of the next 21.
The 15 months is scheduled to end in October.
Cayetano accused Velasco and the latter's camp of trying to wrest the leadership of the House amid the budget deliberations and even before the 15 months is up.
The Speaker's allies took to task Velasco for supposedly doing nothing while Cayetano was speaker and expecting the helm to be passed on to him.
Velasco said he decided to stay in the background to respect Cayetano's leadership. He said the agreement should be honored. -NB, GMA News