Filtered By: News
News
Gathering of pro-Velasco solons an 'illegal session' — House leader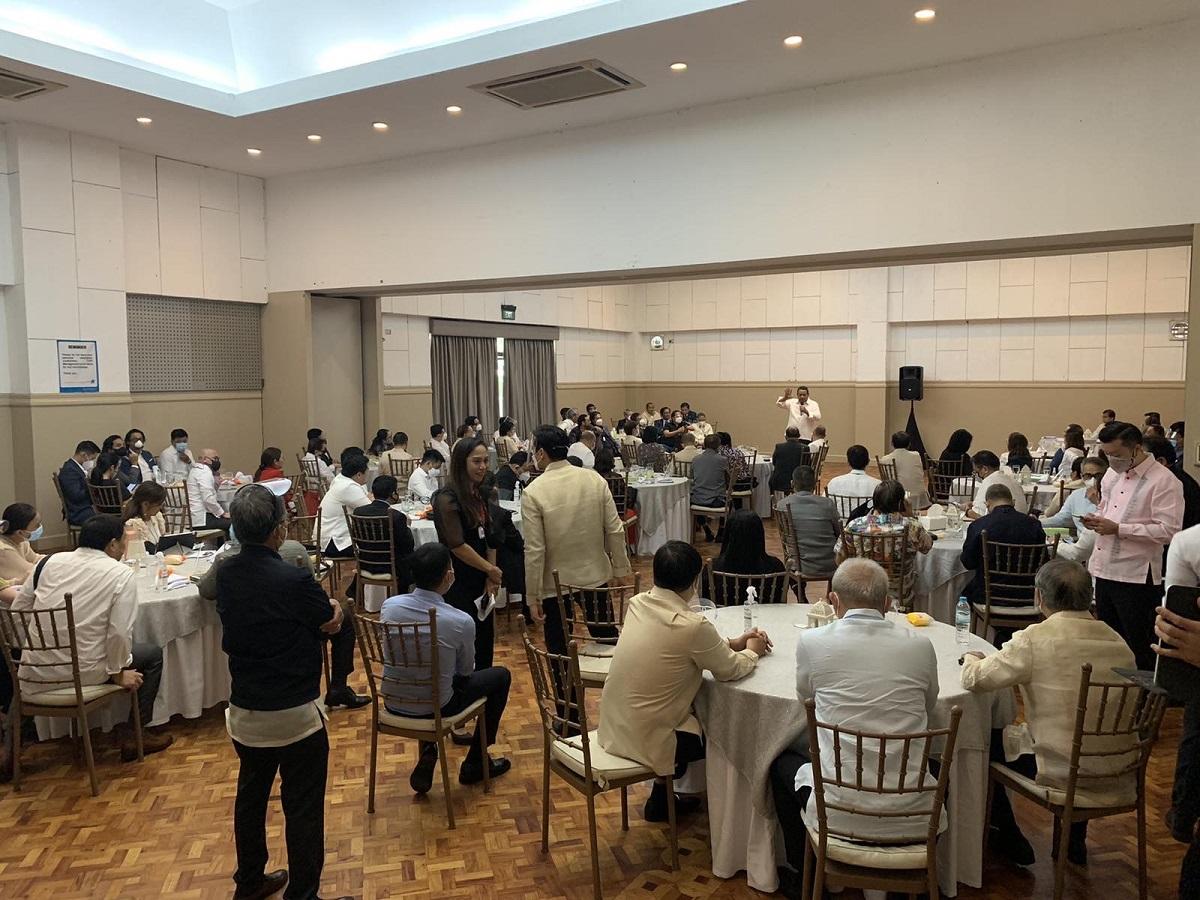 Deputy Speaker Neptali Gonzales II on Monday called the gathering of supporters of Marinduque Representative Lord Allan Velasco an "illegal session" as they have no authority from the plenary to hold the event.
In a statement, which he confirmed to GMA News Online, Gonzales said the sessions of the House are suspended until November 16, and "there is no authority from Plenary to reconvene today."
"Unlike in the Batangas session, there is no plenary Resolution authorizing to hold session in any other place other than in the Plenary in Batasan, contrary to the Constitution," he added.
Gonzales was referring to the House session in Batangas in January this year to discuss measures for and hear from the victims of the eruption of the Taal Volcano.
At the same time, he said that the maces, both old and official, are with the House Sergeant at Arms.
"These prove that what they are doing is clearly a rump and illegal session where the Rules of the House will not apply and can not be used," he said.
The gathering took place after pro-Velasco lawmakers issued a manifesto calling them to assemble, declare the position of Speaker vacant, and eventually elect Velasco.
Showing of 'big number' pushing for term-sharing agreement
However, in a CNN-Philippines interview this morning, AAMBIS-OWA party-list Representative Sharon Garin said the gathering was primarily to show the "big number" of lawmakers pushing for the term-sharing agreement on the speakership.
"So far there is no plan. We just wanted to meet and talk. Right now we are having breakfast. Actually just talking because we haven't seen each other in a long time. It just shows a big number of people or congressmen that are joining the same cause," she said.
According to the manifesto, a total of 187 lawmakers have called to assemble and elect Velasco as the new leader of the House.
'Black propaganda'
But Deputy Speaker Luis Raymund Villafuerte dismissed this as mere "black propaganda."
"Velasco camp [is] spreading black propaganda that they have over 200 votes in his favor," he said.
"We hope that our friends in the media verify with the other camp and ask from them the names they are claiming because if [they] published that they have numbers without actual names that would be baseless and fake news," he added. — RSJ, GMA News