Filtered By: News
News
Guevarra: Investigating corruption in entire gov't 'toughest' task from Duterte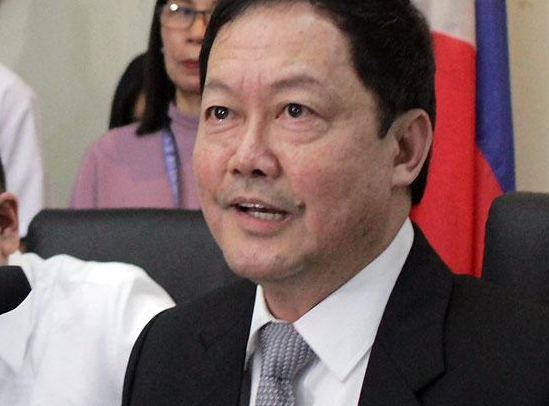 Justice Secretary Menardo Guevarra on Tuesday said President Rodrigo Duterte's order for him to investigate corruption in the entire Philippine government is the "toughest" assignment he has received from the chief executive.
Guevarra said he will first focus on determining the overall strategy and order of priorities and setting up the task force. He said he is "tentatively" thinking of forming "several strike forces that will simultaneously attack various corruption-prone agencies."
"Apart from my usual responsibilities as SOJ, this new assignment is the toughest I have ever received from the President," he said in a message to reporters.
"I will need all the support and cooperation of the entire govt machinery to achieve this singular objective of substantially reducing corruption in government," he added.
He said it would help if government workers would come forward with information to uncover corrupt activities and identify their perpetrators.
"The new and expanded anti-corruption task force will take it from there," he said.
In a taped address aired Tuesday, Duterte authorized the Department of Justice (DOJ) to decide which allegations of corruption to investigate depending on their gravity and impact on government service.
The DOJ may create as many panels as necessary and invite or direct other government bodies to assist in the investigation.
The order will be effective until June 30, 2022 when Duterte steps down from office unless sooner lifted or revoked.
Guevarra already leads a task force that investigated alleged corruption in the Philippine Health Insurance Corp. (PhilHealth). The task force has filed criminal complaints against former PhilHealth chief Ricardo Morales and several other officials, and deeper investigations are underway.
The DOJ also chairs an inter-agency panel that will review thousands of deadly anti-drug police operations. — RSJ, GMA News