Filtered By: News
News
Backing Parlade, intelligence chief insists Makabayan bloc CPP members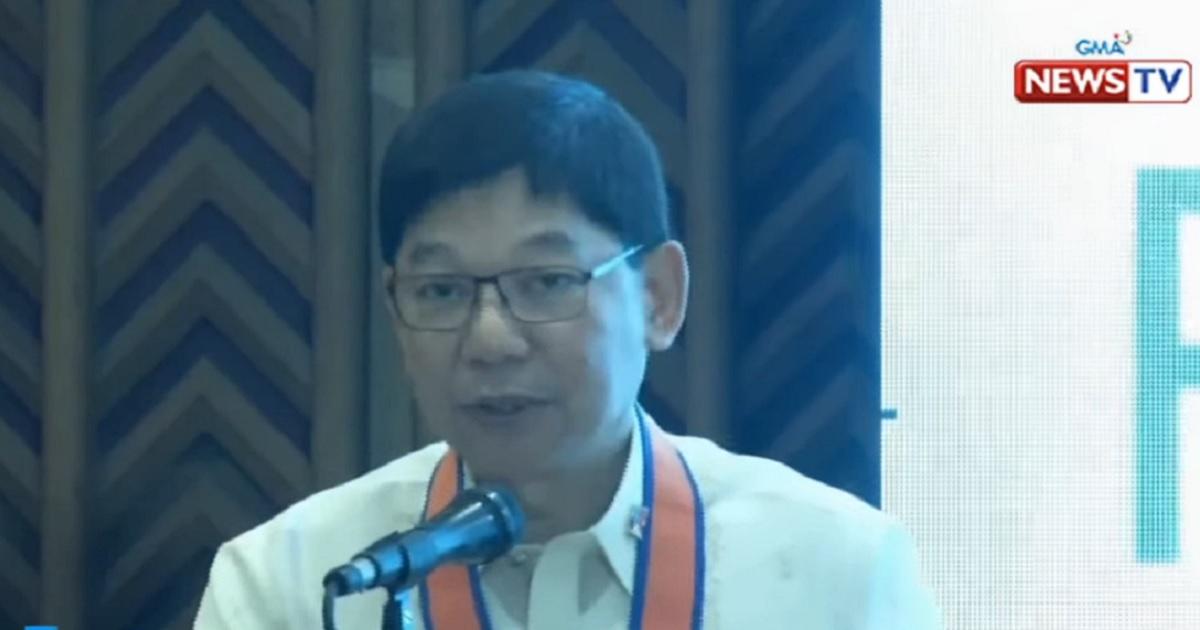 The chief of the National Intelligence Coordinating Agency (NICA) on Tuesday insisted the legislators at the House of Representatives' Makabayan bloc are members of the Communist Party of the Philippines (CPP).
At a Senate hearing, NICA director general Alex Paul Monteagudo said the Makabayan lawmakers "have been cited multiple times in testimonies of former rebels and documents and publications on the CTG (communist terrorist groups)."
"No matter how much they try to deny it or use euphemistic terms in trying to justify their involvement in these terrorist groups, the fact remains that their prints are all over these overwhelming evidence," he said.
The Makabayan bloc is composed of Bayan Muna party-list Representatives Carlos Zarate, Eufemia Cullamat, and Ferdinand Gaite; ACT Teachers Party-list Representative France Castro, Gabriela Women's Party-list Representative Arlene Brosas, and Kabataan Party-list Representative Sarah Jane Elago.
Progressive groups object to "red-tagging," or the practice of labelling individuals or organizations as communist members or fronts, saying this endangers their lives. Several "red-tagged" activists have been killed.
The Makabayan bloc did not attend the Senate hearing on red-tagging but sent a representative who said the Congress members are currently on their respective relief missions for the victims of Super Typhoon Rolly.
In a statement, the lawmakers said they hoped the Senate would not be used as a venue for red-tagging, which they said had been found by United Nations special rapporteurs as leading to political killings, fabricated charges, and other human rights violations.
Monteagudo, however, expressed "unequivocal support" Lt. Gen. Antonio Parlade Jr. and Communications Undersecretary Lorraine Badoy, both officials of the national government's anti-communist insurgency task force who have been criticized for "red-tagging."
He said their statements are sanctioned by the task force and are "standing on a mountain of evidence."
He also insisted that the CPP-New People's Army-National Democratic Front has been using legal fronts alongside its armed wing. He further claimed that the NPA has been recruiting young people through student organizations.
Government officials present at the hearing, including military chief Lt. Gen. Gilbert Gapay, Interior Secretary Eduardo Año, and National Security Adviser Hermogenes Esperon, Jr., denied that they have been engaged in red-tagging.
Defense Secretary Delfin Lorenzana, for his part, said: "During hearings in the Senate and the House when the red-tagging term comes up, I always tell them 'we did not red-tag you, you red-tagged yourself.'"
Human rights group Karapatan, which has also been accused of communist links, said the hearing, set after a destructive typhoon and amid the COVID-19 pandemic -- is "ill-timed" and "is clear a foreboding of the things to come when the Anti-Terrorism Act is fully implemented."
"Red-tagging and red-baiting are acts that incite war crimes, State violence, and other forms of human rights violations against civilians, particularly those who express dissent on the government's anti-people, fascist, and murderous policies," Karapatan Secretary General Cristina Palabay said in a statement.—AOL, GMA News