Filtered By: News
News
NBI files criminal raps vs. 86 Immigration personnel over 'pastillas' scheme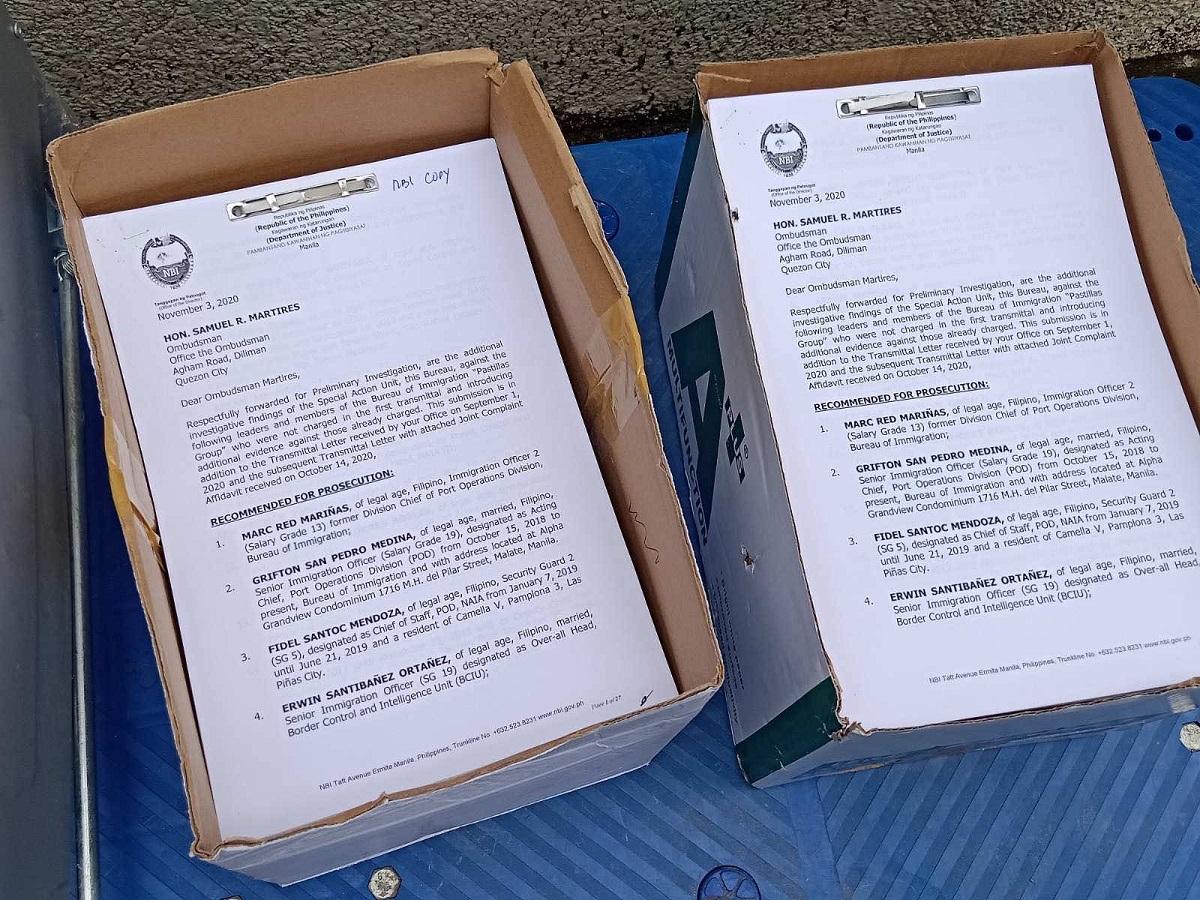 The NBI Special Action Unit (NBI - SAU) has recommended to the Ombudsman the filing of criminal and administrative charges against 86 personalities who are allegedly involved in the so-called pastillas scheme.
In their 27-page complaint, the NBI SAU named 8 high-ranking officials of the Bureau of Immigration as part of the core of the pastillas group and tagged Former Division Chief of Port Operations Division Marc Red Mariñas, Immigration Officer 2, as its mastermind.
The NBI also implicated all the terminal heads of the Terminal Control and Enforcement Unit in NAIA 1, 2 and 3 and the over-all head of BI Border Control and Intelligence Unit as part of the alleged syndicate.
According to the complaint, aside from bribe money, some members of the group also received gifts and other benefits which included sexual favors from trafficked foreign women.
NBI SAU chief Atty. Jun Donggallo Jr. said the case against the 86 personalities is air-tight, bolstered by revelations made and evidence provided by Immigration Officer Dale Ignacio, the NBI's second whistle-blower.
Donggallo stressed that Ignacio was an "insider," part of the syndicate's exclusive Viber group and played a significant role as keeper of lists of Chinese nationals favored by the group.
Donggallo added that Ignacio also confirmed earlier revelations made by first whistle-blower Immigration Officer Allison Chiong.
The NBI requested the Ombudsman to discharge Ignacio from the list of those who will be criminally charged and instead be utilized as a state witness.
Out of the 86, 67 are new personalities who now join the 19 Immigration officials who comprise the first batch charged by NBI SAU for the pastillas scheme.
The BI, which is implementing a "one strike policy" against erring personnel, said it will immediately remove the officers from their posts if they had not already been relieved.
BI spokesperson Dana Sandoval said they have not yet received a copy of the complaint.
Meanwhile, NBI Director Eric Distor vowed to charge and run after all the remaining members of the Pastillas group including private individuals, travel agencies and possible "protectors" of the pastillas scheme.
The Office of the Ombudsman earlier suspended an unspecified number of Immigration personnel over the scheme.
The pastillas scam is said to be a scheme in which Chinese high-rollers and offshore gaming workers bribe Immigration officers with wads of cash in exchange for their unhampered entry into the country. — with Nicole-Anne C. Lagrimas/RSJ/KBK, GMA News