Filtered By: News
News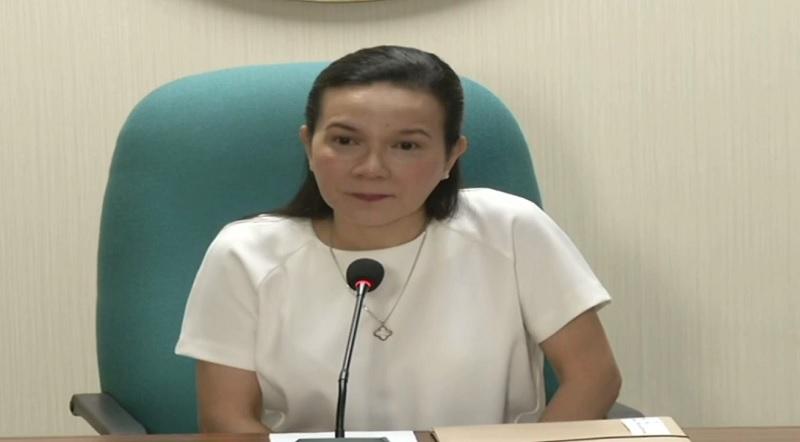 Poe: No way for TRB to come out clean from RFID mess
The Toll Regulatory Board cannot wash its hands clean of the chaotic implementation of the cashless radiofrequency identification (RFID) system, Senator Grace Poe said Thursday as the Senate formally opened an inquiry into the matter.
"The Toll Regulatory Board, as the primary regulator of toll operators, cannot escape the blame. It seems to me that the TRB has been content to do two things and nothing else: raise toll rates and collect fees," Poe said in the hearing led by the Senate Committee on Public Services.
"Truth be told, TRB can't even do its job of collecting toll fees that well," she added.
Citing data from the Commission on Audit, Poe said the TRB failed to collect almost a billion peso worth of toll fees—P44.24 million in 2017, and P859.94 million in 2019.
Further, the senator stressed that TRB's governing board, like that of the National Disaster Risk Reduction and Management Council and the PhilHealth, is dominated by "ex-officio Cabinet secretaries who have more important things to do."
Poe said the future of the regulatory body should also be tackled in the ongoing hearing.
On Wednesday night, President Rodrigo Duterte condemned the "incompetence" of the TRB after cashless transactions caused serious gridlocks in some Luzon expressways.
"I do not want you becoming a dead wood. If you cannot perform what is expected of you, then the best you can do, for decency's sake, resign and do not wait to be fired because masakit 'yan, mapapahiya ka," Duterte said.
He also asked Transportation Secretary Arthur Tugade if it was possible to fire TRB officials.
"Meron pala kayong memorandum, Art. Saan 'yung mga tao? Can I fire them? Palitan ko na lang lahat, 'yung may experience na," the President said.
Senator Sherwin Gatchalian previously called for the replacement of TRB executive director Abraham Sales for the glitches in the RFID system.
Sales, who was among the confirmed guests in Thursday's hearing, has yet to speak about the issue.
After the Valenzuela City government suspended the business permit of the NLEX Corp. in its jurisdiction due to the required cashless payment, the TRB announced that cash lanes in expressways have been reopened to prevent heavy traffic. —LBG, GMA News