Filtered By: News
News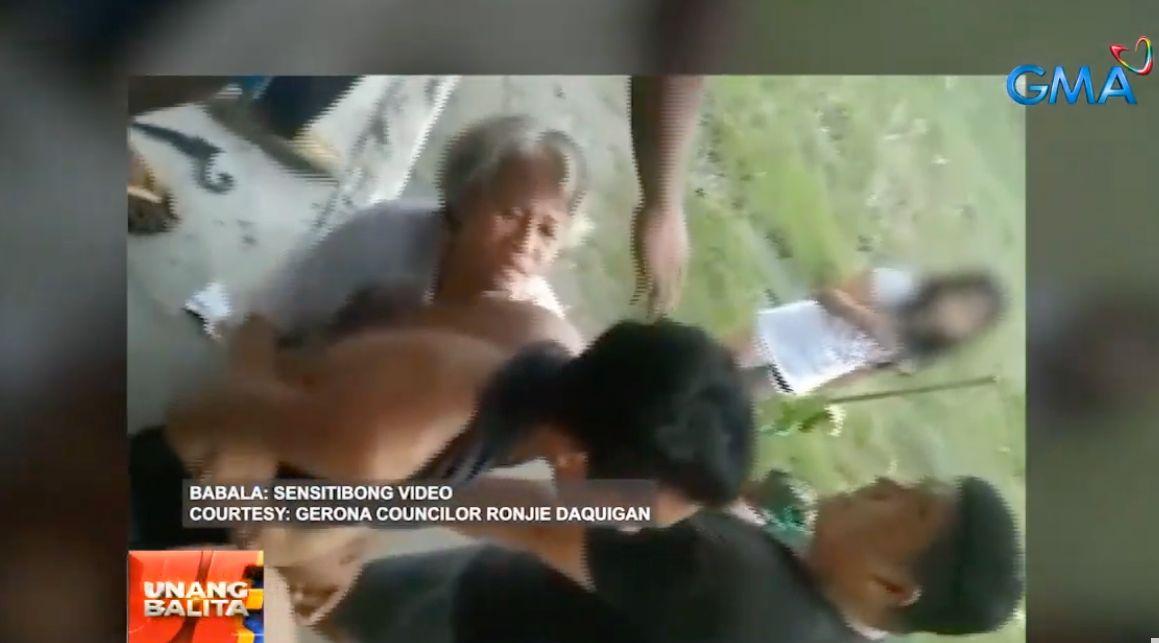 CHR condemns police killing of unarmed mother and son in Tarlac
How much more until the killings stop?
The Commission on Human Rights asked this question to government authorities at it strongly condemned Police Senior Master Sergeant Jonel Nuezca's killing of unarmed mother and son in Brgy. Cabayaoasan, Paniqui, Tarlac last Saturday.
Nuezca shot Sonya Gregorio, 52, and Frank Anthony Gregorio, 25, twice each in the head. The incident was caught on video and has since gone viral.
"Such brazen, senseless killing deserves our strongest condemnation. While investigations continue to ascertain the reason for the altercation, no one deserves to be deprived of their life at whim," CHR spokesperson and lawyer Jacqueline de Guia said in a statement.
"The police force is expected to be disciplined, discerning, and professional. The PNP ought to live by their motto of "To Serve and Protect" and is expected to protect our rights. As such, it is unacceptable when they are the ones being at the forefront of perpetuating such human rights violations," De Guia added.
Nuezca has already surrendered to authorities in Rosales, Pangasinan and turned over the gun he used to kill the victims.
Police Lieutenant Colonel Noriel Rombaoa, chief of Paniqui Police Station, said double murder charges will be filed against the Nuezca who is assigned to PNP Crime Laboratory in Parañaque.
Rombaoa said the Gregorios caught Nuezca's ire over a boga or improvised canon but the altercation later escalated to longstanding feud regarding right of way.
Sonya was trying to restrain his son from engaging with the police officer while Nuezca's daughter, who was taking a video of the incident, shouted at the elderly Sonya by saying, "Just let go. My father is a policeman!"
In response, Sonya said she doesn't care, prompting Nuezca to say, "Gusto mo tapusin kita," and then he shot the mother and son.
Given the circumstances, the CHR reiterated its call for the government to conduct widespread investigation on every allegation of arbitrary killing.
De Guia noted that the government cannot claim adherence to human rights principles and allow impunity to worsen by not making sure perpetrators are held to account.
"Promises made by the government to uplift the human rights condition in the country must translate into the improvements of the situation on the ground. We have seen deaths after deaths," she said.
"The government, after all, holds the primary obligation to protect and promote our rights, most especially our right to life. We should never take human rights violations lightly and continue to demand for justice and accountability," she added.
De Guia, however, appealed to the public to spare Nuezca's child from condemnation.
"We appeal to the public to put in mind the best interest of the child also seen in the video. Vilifying the minor publicly, even posting the child's name and photos, may inflict irreparable trauma that might worsen this situation," she said.
"Let proper interventions deal with the child's situation separately," she added.
De Guia also assured that the CHR, through its concerned regional office, will also be investigating the incident.—AOL, GMA News