Filtered By: News
News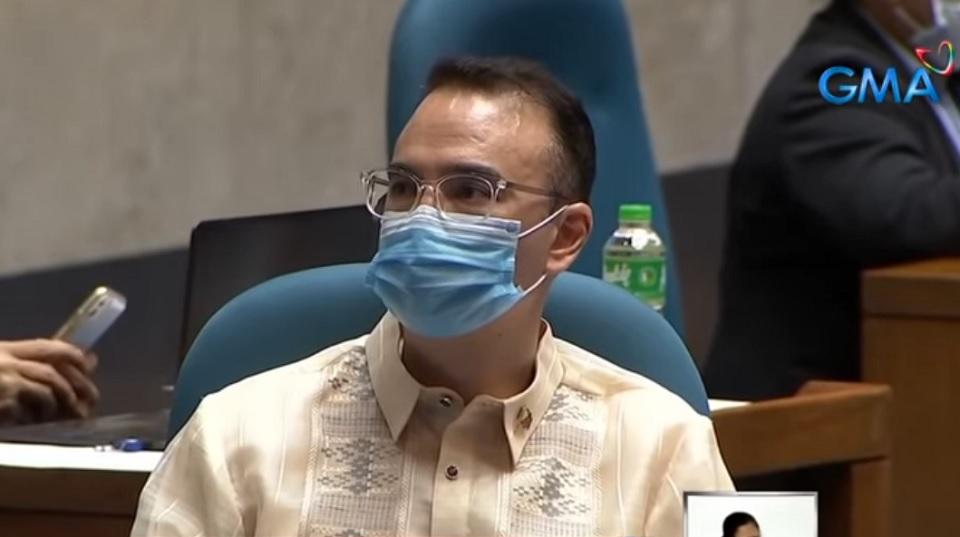 Cayetano joins forces with allies to form 'BTS sa Kongreso' bloc
Former Speaker Alan Peter Cayetano is joining forces with six of his loyal allies to form their own bloc at the House of Representatives — and they are calling it "BTS sa Kongreso," based on the popular South Korean boyband.
A media event is going to happen in Quezon City on Thursday to launch the said group, which is expected to be a voice of dissent in many of the policies proposed under the speakership of Marinduque Representative Lord Allan Velasco.
Cayetano's group, like the boy band from which it got its name, will also have seven members, all of whom lost their leadership posts when the chamber transitioned into the Velasco leadership.
Apart from Cayetano, forming "BTS sa Kongreso" are:
Camarines Sur Representative Luis Raymund Villafuerte Jr.
Laguna Representative Dan Fernandez
Batangas Representative Raneo Abu
Anakalusugan party-list Representative Mike Defensor
Bulacan Representative Jose Antonio Sy-Alvarado
Capiz Representative Fredenil Castro
Villafuerte, Fernandez, Abu, and Castro were all deputy speakers under Cayetano's leadership. Sy-Alvarado and Defensor, meanwhile, chaired the House Committees on Good Government and Public Accountability, and on Public Accounts, respectively.
But even before the "BTS sa Kongreso" is officially launched, many netizens, particularly the fans of the real BTS, are already not as thrilled.
On Wednesday morning, the #CayetanoStopUsingBTS became one of the trending topics on Twitter, as netizens called on the former Speaker not to use the name of the South Korean boy band for his group's political motives.
It is not the first time that lawmakers grouped themselves to form their own bloc.
Back in the 17th Congress, seven House members formed an independent bloc following the squabble in the minority leadership during that time, and called themselves the "Magnificent 7," based on the title of a 2016 Western action film starring Denzel Washington.
In 1999, a group of young male lawmakers critical of the administration of then President Joseph Estrada had been dubbed as the "Spice Boys," amid the popularity of British girl group Spice Girls at that time. Defensor himself was part of that group.
BTS, also known as Bangtan Boys, formed back in 2010 and is composed of RM, Jin, Suga, J-Hope, Jimin, V, and Jungkook.
The group played a vital role in the continued popularity of K-Pop groups around the world in the 2010s. It is the first K-Pop group who received a nomination at the prestigious Grammy Awards for their hit song, "Dynamite." — RSJ, GMA News