Filtered By: News
News
Senators file bill cementing UP-DND accord to uphold academic freedom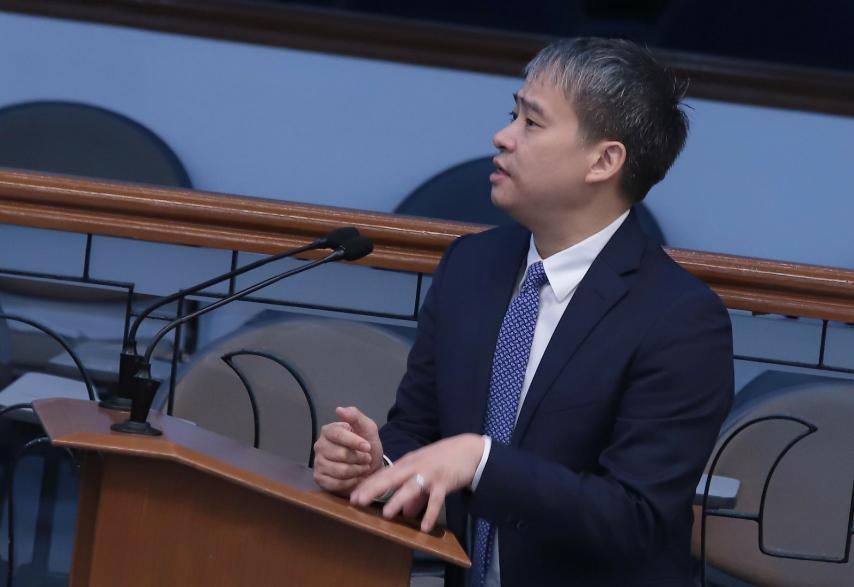 Senator Joel Villanueva on Wednesday led the filing of a bill seeking to institutionalize the essence of the agreement between the University of the Philippines and state forces to uphold academic freedom.
Senate Bill No. 2002 seeks to amend Republic Act 9500 or the UP Charter Act of 2008 to require prior notification on the entry of police and military units in all UP campuses.
"Except in cases of hot pursuit and similar occasions of emergency... no member of the AFP, the PNP, or other law enforcement agencies shall enter the premises of any of the UP campuses or regional units," the bill read.
The service of search and arrest warrants within UP premises shall be done after prior notification is given to the university, it added.
The bill also states that the arrest or detention of any UP student, faculty, or personnel anywhere in the Philippines shall be reported immediately by the responsible head of the AFP, PNP, or other law enforcement agency unit to the university authorities. They shall not be subjected to custodial investigation without prior notice to UP authorities.
The proposed law likewise prohibits the state forces to interfere with peaceful protest actions within the university premises.
The university shall also strengthen its own security, police, and fire-fighting capabilities to "prevent its campuses from being exploited by malefactors or criminal elements," according to the bill.
The bill was filed on the heels of the Department of National Defense's unilateral termination of its 1989 agreement with the UP, which bars the entry of soldiers and policemen in UP campuses.
Villanueva, who chairs the Senate Committee on Higher Education, said the pact was designed to "nurture academic freedom and promote cooperation and mutual respect" between the two parties in pursuit of justice, peace, and freedom.
"Talk about exemptions, meron naman po mechanisms within the accord on how to address those concerns. It doesn't get in the way of criminal investigation or any legitimate operation of the security forces," he said.
Senators Nancy Binay, Grace Poe, and Sonny Angara, who all studied in UP, co-authored the bill.
"We are willing to do this in other state universities too as they have different charters," Villanueva said.
On Tuesday, several senators filed a resolution opposing the unilateral termination of the 31-year-old agreement between the DND and UP.
Defense Secretary Delfin Lorenzana said the 1989 agreement was terminated for being "obsolete" as UP has become a "safe haven" for enemies of the state.
UP President Danilo Concepcion, on the other hand, called the termination unnecessary and unwarranted.
UP Vice President for Academic Affairs Dr. Elena Pernia, meanwhile, said the university does not condone New People's Army recruitments inside the campus. —KBK, GMA News