Filtered By: News
News
Declaring community transmission of UK variant still premature —RITM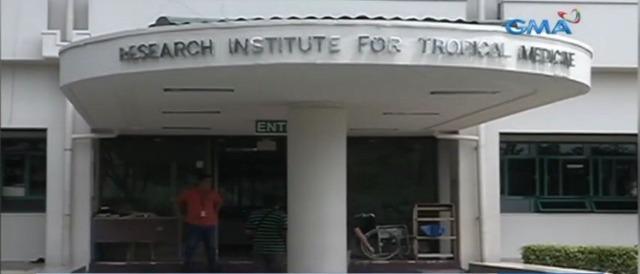 While 16 more cases of the UK variant of coronavirus were detected in the Philippines, declaring there is already community transmission of the more transmissible variant in the country is still premature, the Research Institute for Tropical Medicine said Saturday.
In a virtual press briefing, RITM director Dr. Celia Carlos said that investigation is still ongoing to determine the exposures of the 16 new UK variant.
"Considering that investigation is ongoing, it may be premature for us now to determine whether there is ongoing community transmission. We need to wait for the results of investigation," she said.
Late on Friday, the Department of Health (DOH) disclosed there are now 17 seventeen cases of COVID-19 who have the UK variant in the Philippines after the first who arrived from the United Arab Emirates earlier in January.
Of the additional 16 cases, three have recovered while 13 are still active. Of the 13 active cases, three are asymptomatic while the remaining 10 have mild symptoms.
The B.1.1.7 variant of the novel coronavirus, first detected in the United Kingdom, has been found to be more infectious but does not make the disease more severe.
Twelve of the 16 additional cases are from Bontoc in the Mountain Province, two are OFWs returning from Lebanon, two are from La Trinidad in Benguet and Calamba in Laguna.
According to the DOH, out of the 12 cases in Bontoc, seven are male and five are female. Three are aged below 18 years old and another three are above 60.
Carlos said that the World Health Organization has laid out a criteria to determine whether there is community transmission of a disease.
"Any of the following three should be present. First, large numbers of cases which are not linkable through transmission chains," she said.
"Number two, large numbers of cases from sentinel sites if there is an existing surveillance. Number three, multiple unrelated clusters in several areas of the country," she added.
For his part, Dr. Edsel Salvana, a member of the DOH's Technical Advisory Group, said that "right now here is no evidence of that dahil meron tayong isang cluster lang na alam naman natin na magkaka-relate sila."
"We need to find ano ang common source non. there's no evidence of community transmission," Salvana said. —LBG, GMA News