Filtered By: News
News
Ban on plastic straw, plastic stirrer good first step - groups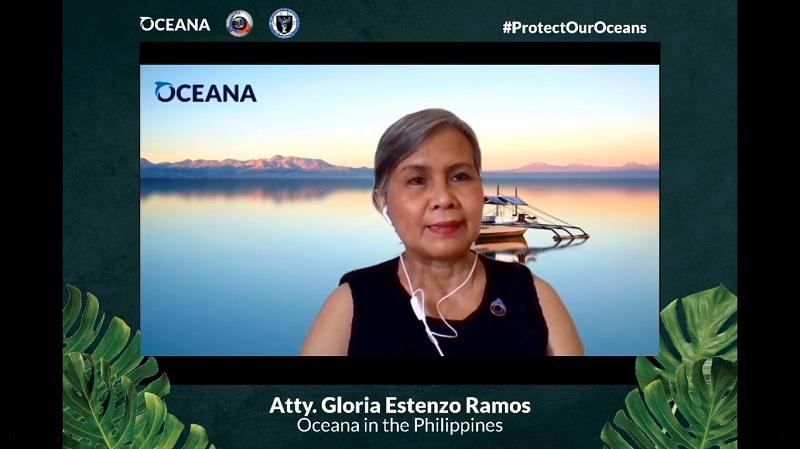 Several groups welcome ban on plastic straws and plastic stirrers, propose wider program to stem plastic pollution at source.
"While this is a much welcome development, considering that this mandate has been sitting for 2 decades, banning straws and stirrers alone is not enough," said lawyer Gloria Estenzo-Ramos, Oceana Vice President.
"Our time is running out, we need to stop the plastic pollution at source. Our oceans are wallowing in plastics. We cannot and should not wait for another 20 years to ban single-use plastics nationwide," she added.
She was referring to the move of the Department of Environment and Natural Resources (DENR) to impose a ban on the use of plastic straws and plastic stirrers.
In a statement, the agency said the items have been included in the list of non-environmentally acceptable products (NEAP) as deliberated by the National Solid Waste Management Commission on Tuesday.
Oceana Philippines International, the local government of Ormoc City, Youth Advocates for Climate Action Philippines, Ecowaste Coalition and 40 other civil society groups, in a statement, proposed other single-use plastic items to be included in the ban.
The proposed items for inclusion in the NEAPP are:
plastic tabo
plastic bags including oxo-degradable plastics
plastic cutleries - spoon, fork and knives
plastic bottles
plastic cups and plates
thin plastic take-out containers
styrofoam or polystyrene food containers
sachet, packaging, or products that are multilayered with other materials
The list, the groups said, was drawn from the NSWMC Resolution No. 1363 (Series of 2020) on the unnecessary single-use plastics, the five Gyres Better-Alternatives-Now Global Ban Recommendation, Ocean Conservancy's 2019 International Coastal Clean-up most common items found in the Philippines, 2020 Social Weather Survey Stations Survey, Break Free from Plastic Philippines Project 2020 Brand Audit Report, and the Department of Environment and Natural Resources 2020 Coastal Clean Up Data.
Councilor Lalaine Marcos of Ormoc City, which implemented a week-long ban on single-use plastics, called on the Commission to "expedite banning single-use plastics."
Ramos, meanwhile, said the NEAPP list should be updated every year.
Under section 48 of the Ecological Solid Waste Management Act of 2000 (Republic Act 9003), the manufacture, distribution or use of non-environmentally acceptable packaging materials and importation of consumer products packaged in non-environmentally acceptable packaging are banned.
She added that the Commission has not disclosed the data on the production and trade of single-use plastics.
"These provisions, aimed at reduction at sources of plastic pollution, have been effectively suspended without the NEAPP list from the Commission," said Ramos.
The members of the NSWMC include the Department of Environment and Natural Resources (DENR), Department of the Interior and Local Government (DILG), Department of Science and Technology (DOST), Department of Public Works and Highways (DPWH), Department of Health (DOH), Department of Trade and Industry (DTI), Department of Agriculture (DA), Metro Manila Development Authority (MMDA), League of Provinces, League of Cities of the Philippines, League of Municipalities of the Philippines, Liga ng mga Barangay, Technical Education and Skills Development Authority (TESDA), and Philippine Information Agency (PIA).
Oceana Philippines said that there are 53 local governments passed resolutions urging the Commission to include single-use plastics in the NEAPP list and publish it, including the Provinces of Cebu, Southern Leyte, Masbate, Davao Oriental, Aklan, Oriental Mindoro, and Bohol. -- BAP, GMA News