Filtered By: News
News
DOH: 1 UK variant case linked to MRT3 employee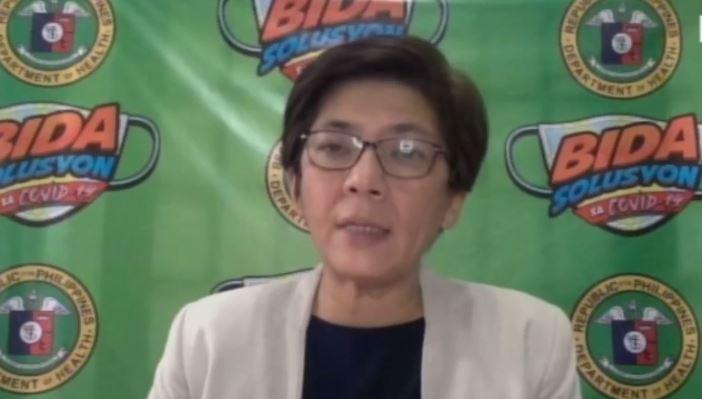 One of the 19 new UK coronavirus variant cases is linked to an employee of the Metro Rail Transit (MRT) 3, the Department of Health (DOH) said Monday.
Health Undersecretary Maria Rosario Vergeire identified the case as a 46-year-old female Pasay City resident whose child is an MRT-3 employee.
She tested positive for the coronavirus disease 2019 (COVID-19) on January 25 and is currently under home quarantine.
The DOH's Metro Manila office is conducting further investigation into the case.
"Connected po siya doon sa cluster ng MRT cases natin, 'yung MRT employees, kasi 'yung anak niya was from the MRT, nagtatrabaho do'n," Vergeire said in a virtual briefing.
The case is among the 19 new UK variant cases reported by the DOH last week.
Last month, the Department of Transportation said the MRT-3 Depot was placed under "enhanced access control" after 42 personnel tested positive for COVID-19.
5 other cases
The DOH has also verified the information regarding five other previously unidentified cases. One case is a 20-year-old female from Mountain Province who tested positive for COVID-19 in Metro Manila on January 12 as part of pre-departure screening. She has since returned to her hometown where she is currently isolated.
Another case is a 37-year-old male with an address in Bukidnon who spent long periods of time in Metro Manila for training. He tested positive for COVID-19 on January 25 and is currently in isolation.
A 25-year-old female in Dasmariñas, Cavite also tested positive for COVID-19 on January 31. She is now under isolation in Region 3.
A 47-year-old female overseas Filipino with a local address in Las Piñas returned to the Philippines from Morocco on January 12. She completed a 10-day isolation upon her arrival but was advised to continue isolating after her second swab test came back positive for COVID-19.
Another case was identified as a 49-year-old male with an address in Rizal. The DOH is yet to confirm whether he is a local or a returning overseas Filipino.
Vergeire also said 107 close contacts in Davao, 12 in Mountain Province, and 50 in Ilocos Norte have so far been traced in relation to the 19 newly reported UK variant cases.
No community transmission
Though the country now has 44 UK variant cases, Vergeire said there is not yet enough evidence to say that there is community transmission of the variant.
"The samples that we get are still not at that level na masasabi natin that it can already provide us with that predictive factor for community transmission," she said.
Vergeire said logistical issues were hampering the delivery of some samples to the Philippine Genome Center for genome sequencing.
The DOH has coordinated with the Office of Civil Defense to ensure that samples from far away areas will be included in the succeeding batches of genome sequencing.
No travel ban
Vergeire also reiterated that no travel restrictions for travelers from countries with the UK variant will be imposed soon.
"It was agreed on and recommended also by experts that we cannot remain to be isolated nang matagal from the rest of the world. Marami po tayong sina-sacrifice 'pag nagre-restrictions tayo na ganito," she said.
She assured the public that the government has put "safeguards" in place to curb the transmission of COVID-19.
"If we can maintain our cases to just this manageable level, itong pagkalat ng transmission na ito ay mapipigilan din natin," Vergeire said.
The Philippines has tallied 549,176 infections with 511,743 recoveries and 11,515 deaths as of Sunday afternoon. — RSJ/KBK, GMA News