Filtered By: News
News
OCTA team sees upward trend in NCR COVID-19 cases amid gov't call for shift to MGCQ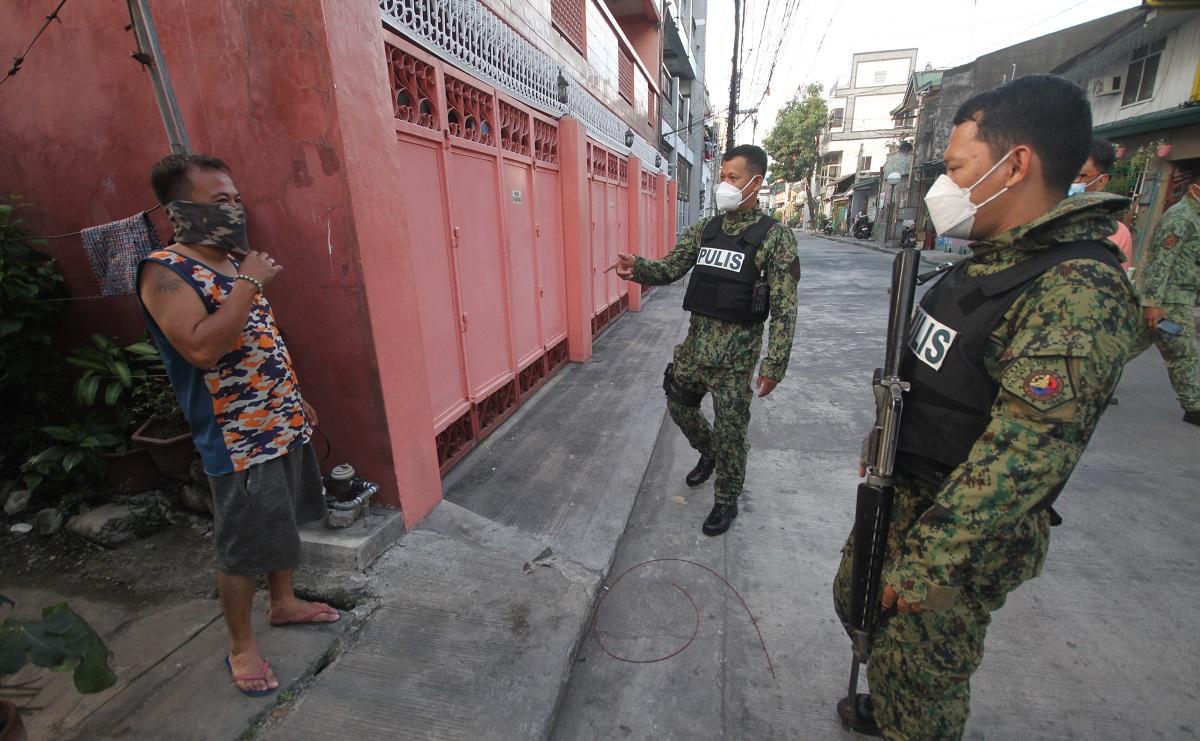 The OCTA Research Team on Sunday said the level trend in Metro Manila has changed to an upward trend as some local government units in the capital region registered an increase in new COVID-19 cases.
In its February 21 report, the research team said the average number of new COVID-19 cases in the National Capital Region over the past three days is 563 per day, an increase of 45% compared to the previous week.
"Based on the latest data from the Department of Health, the calculated reproduction number in NCR increased to Rt = 1.22," it said.
It is an increase even from its report just a day earlier, when the research team said that the reproduction number in Metro Manila had risen to 1.13 in the past week.
Two weeks ago, the reproduction number in the region was 1.0.
The reproduction number is the expected number of new infections an infected individual may cause in a population where everyone is susceptible. A reproduction number of one or higher is an indication of the continuous transmission of the virus.
Meanwhile, the research team said the positivity rate in the region increased to 5% over the past seven days, based on an average of 16,000 PCR tests daily.
"The last time the positivity rate in NCR exceeded 5% was November 2020," it said.
Moreover, the research team said Pasay City recorded a 203% increase in daily new cases.
"Its daily attack rate of 19.50 per 100,000 (averaged over the past three days) would put the city in the high risk classification per DOH guidelines," it said.
Malabon City followed with a 166% increase from 12 to 32 new cases daily and a daily attack rate of 8.55 per 100,000.
Las Piñas also had a 116% increase in new cases from nine to 20 but its attack rate remained moderate at 3.24 per 100,000.
Further, the research team said nine other LGUs had an increase in daily new cases of at least 20%, while Pateros, Navotas and Muntinlupa registered a decrease in new cases.
"The positivity rate in Marikina and Parañaque remained high," it added.
"Nevertheless, this recent spike in cases indicates that the virus remains a public health threat in NCR, and local governments and public cannot afford to be complacent."
Last week, Malacañang said President Rodrigo Duterte may approve the recommendation to place the entire country under modified general community quarantine by March 1.
The National Economic Development Authority had made the proposal last week, despite the delay in the arrival of vaccines due to the lack of an indemnification law.
The country has so far recorded a total of 561,169 cases of COVID-19 with 522,843 recoveries and 12,088 deaths.
The Department of Health, University of the Philippines-Philippine Genome Center and the UP-National Institutes of Health also confirmed that 18 additional UK variant cases of COVID-19 have been detected.
In a statement, the DOH said the new cases brought the total of UK variant cases in the country to 62. — BM, GMA News