Filtered By: News
News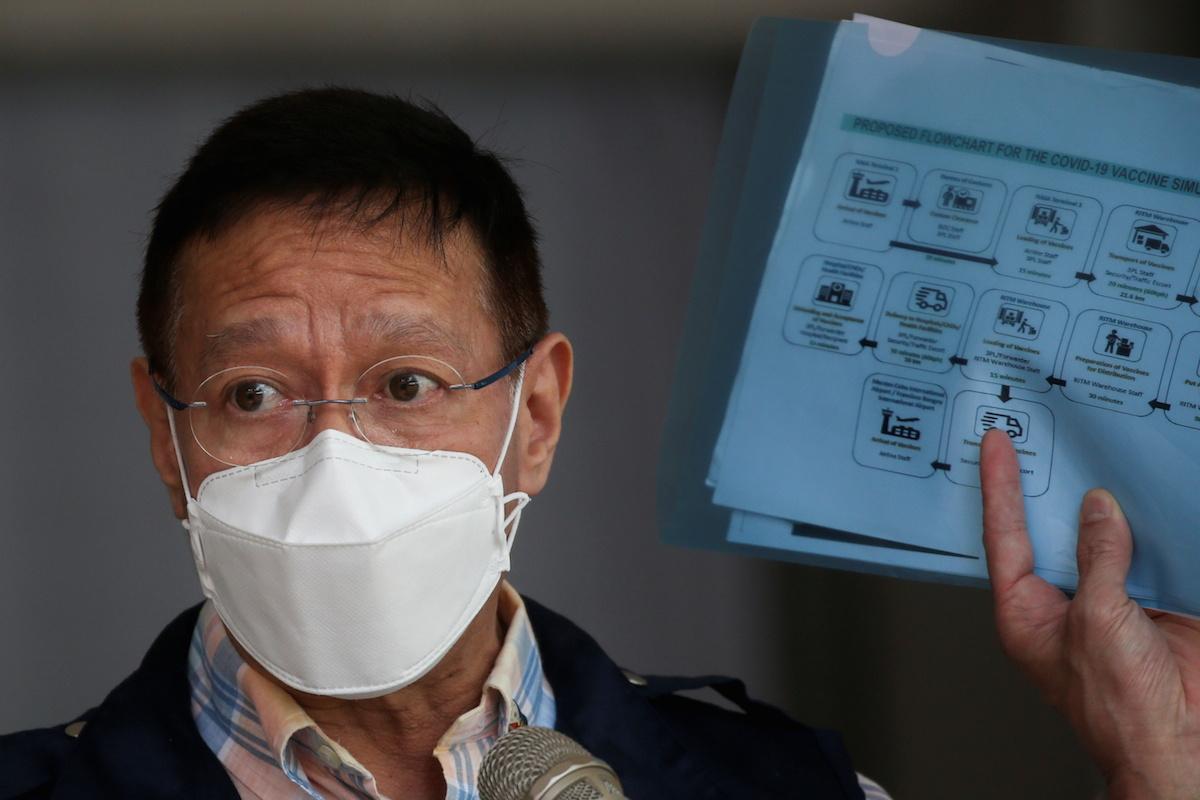 Duque on shift to MGCQ: I think we are ready
Health Secretary Francisco Duque III on Monday expressed confidence that the country is ready to shift to a modified general community quarantine (MGCQ), the least stringent category, despite an uptick in infections and the detection of coronavirus variants and mutations.
"I think we are ready. I can say that because after one year, we have managed to keep our infection rate manageable… It is at a level that has not overwhelmed the healthcare system," he told CNN Philippines.
Duque said local government units have been "increasingly effective" at managing transmission, citing the increase in COVID-19 cases after the holiday season and the feast of the Black Nazarene that turned out to be weaker than expected.
He also stressed that localized lockdowns, not sweeping community quarantines, are "the way to go."
"You cannot discount the fact that you will have some spikes. Now we see that happening in Pasay, in Navotas, but I think the interventions of early detection, isolation, treatment, and re-integration strategies are very much in place," Duque said.
The Pasay City government tightened restrictions in 33 barangays due to a spike in COVID-19 cases.
The OCTA Research group also noted an upward trend in Metro Manila infections.
Proposal for MGCQ
Last week, the National Economic and Development Authority proposed placing the entire country under MGCQ to combat rising hunger amid the pandemic.
Despite apprehension from several Metro Manila mayors, they ultimately voted in favor of loosening restrictions.
Duque said the government needs to perform the "delicate" and "difficult" act of balancing public health and the economy.
"We really have to move towards risk mitigation rather than risk aversion. Risk mitigation with the goal of, of course, keeping the infection rate low and when the infection rate is low, the chances for mutation are also low," he said.
The country so far has 62 COVID-19 cases with the more transmissible United Kingdom variant, while two mutations of concern were recently detected in Central Visayas.

Duque said he believes that the country's healthcare system can cope with the shift.
"So far sa tingin natin kakayanin, kakayanin naman. We will never be able to know until that situation actually evolves, whether the system is ready. We'll see… We can always escalate if the data support escalation given the metric of healthcare utilization rate, the two-week average daily attack rate, et cetera," he said.
The health secretary also rejected proposals to defer the transition to MGCQ until vaccines have been rolled out.
"Dapat ito kasi sabay sabay hanggang sa maaari. Hindi puwede sequential, 'Ito mauuna 'yung bakuna, tapos susunod 'yung bukas ng ekonomiya.' That's not the way, it's too narrow a perspective, I feel. This is my personal opinion. My take on this is really [a] simultaneous, broadfront approach," he said.
President Rodrigo Duterte is expected to decide on proposals for MGCQ within the day.
The Philippines has logged 561,169 COVID-19 cases with 522,843 recoveries and 12,088 deaths as of Sunday afternoon. —KG, GMA News