Filtered By: News
News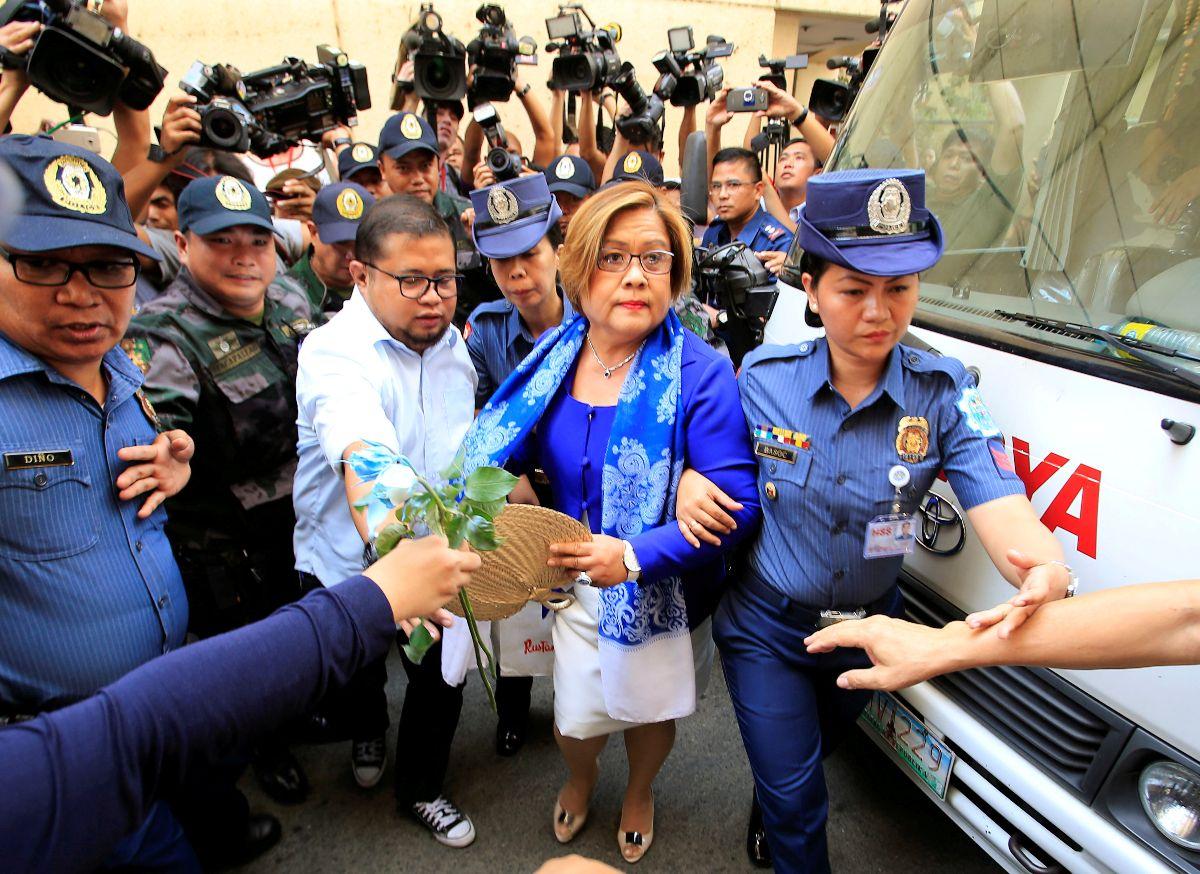 HRW: Drop all charges, release De Lima from detention
The Human Rights Watch (HRW) on Tuesday renewed its call for the dropping of all charges and the release from detention of Senator Leila de Lima.
The senator has been detained for four years since Feb. 24, 2017 on drug charges.
"The fabricated charges against Senator Leila de Lima are not only an outrageous abuse of her basic rights, but also emblematic of the Duterte administration's oppressive rule," HRW deputy Asia director Phil Robertson said in a statement.
"The Philippines authorities should drop the remaining charges against Senator de Lima, free her immediately, and fully restore her rights and privileges as a senator," he added.
A court in Muntinlupa City granted last week De Lima's demurrer to evidence in a drug case involving Jose Adrian Dera. A demurrer to evidence is a pleading seeking a case's dismissal because of weak prosecution evidence and without the defense presenting its own. The granting of such a plea is tantamount to an acquittal, while its denial means the trial will proceed.
However, the same court denied de Lima's plea for the junking of her drug case involving her former driver and bodyguard Ronnie Dayan. De Lima asked the court to reconsider its decision, saying she did not receive P10 million in proceeds from the illegal drug trade inside the New Bilibid Prison during her term as Justice secretary.
Apart from the two drug cases, the senator is facing a third drug case that is pending before another court, the Muntinlupa City RTC Branch 256.
HRW said the charges filed agains the senator were mostly based on "dubious testimony" from convicts and "appear intended by the Duterte administration to silence the president's most outspoken critic."
It was de Lima, as chairperson of the Commission on Human Rights, who conducted and investigation into extrajudicial killings in Davao City where President Rodrigo Duterte held the post of mayor for more than 20 years.
HRW said Duterte and his allies were the ones who ensured that De Lima lost the leadership of the Senate Committee on Justice and Human Rights.
The international rights body also said the Department of Justice and the House of Representatives "opened a withering and misogynistic vilification campaign against de Lima, fueled by social media."
HRW said the UN, foreign governments and local and international human rights organizations have in the past decried the wrongful treatment against the senator.
"Senator Leila de Lima's unjust detention has had the effect not just of depriving her of liberty, but of intimidating Duterte's critics, particularly in the political opposition," Robertson said.
"Her continued ordeal is a blot on human rights and democracy in the Philippines," he added. —KG, GMA News