Filtered By: News
News
Nograles unaware Mon Tulfo, Cabinet execs, senator allegedly got smuggled COVID-19 shots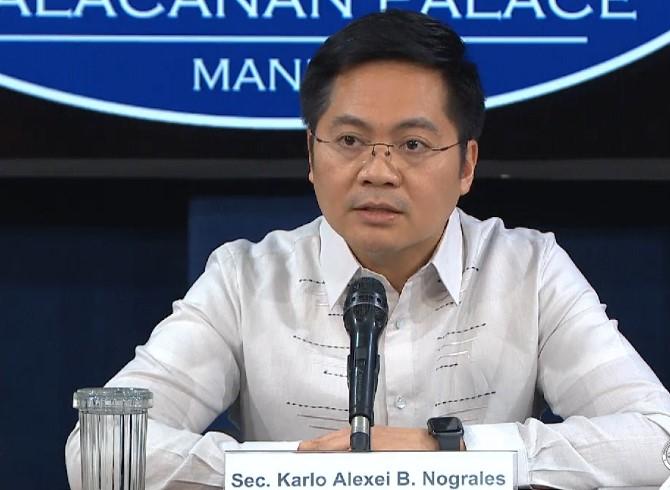 Cabinet Secretary Karlo Nograles said he was kept in the dark about the claim of special envoy to China Mon Tulfo who said he, alongside some Cabinet-level officials and a senator, got inoculated with smuggled Sinopharm COVID-19 vaccines in October last year.
Tulfo first made the admission in his column in The Manila Times on Saturday, then in a One News interview on Tuesday. He said he got the said COVID-19 vaccine last October 2020 since he wanted to test it on himself as he was applying to be a Sinopharm distributor.
"I am not aware of that. Hindi namin napag-usapan sa Cabinet meeting. That is news to me," Nograles said in an ANC interview on Wednesday.
"I really don't know the details," Nograles added.
Tulfo has maintained that his actions were above board and he should not be held liable for it since he was not a government official.
Likewise, Tulfo argued that his post as special envoy to China is only "honorific", and that President Rodrigo Duterte was aware of such vaccines getting inoculated on Tulfo and some Cabinet-level officials.
Even after these statements, Nograles could not say if Tulfo must be held liable.
"We have different agencies in charge of that. We leave it up to the agencies of government, if it is actionable," Nograles said.
A vaccine needs an emergency use authorization (EUA) issued by the Philippine Food and Drug Administration (FDA) for it to be legally used in the country.
The FDA can also issue a permit for compassionate use of a vaccine which allows legal administration of the vaccine but does not contain FDA's guarantee of safety and efficacy.
It was President Rodrigo Duterte who first revealed in December 2020 that members of the military and the Presidential Security Group (PSG) already got vaccinated with the Sinopharm COVID-19 vaccine even if the FDA has yet to issue either an EUA or a permit for compassionate use for this vaccine at that time.
PSG commander Brigadier General Jesus Durante III confirmed the President's statement, even saying that they inoculated themselves with the unregistered Sinopharm vaccine.
The FDA eventually issued a permit on Feb. 11 for compassionate use for 10,000 doses of Sinopharm for PSG members. —KG, GMA News