Filtered By: News
News
2 House leaders back Senate bid for 5-year, renewable VFA deal with US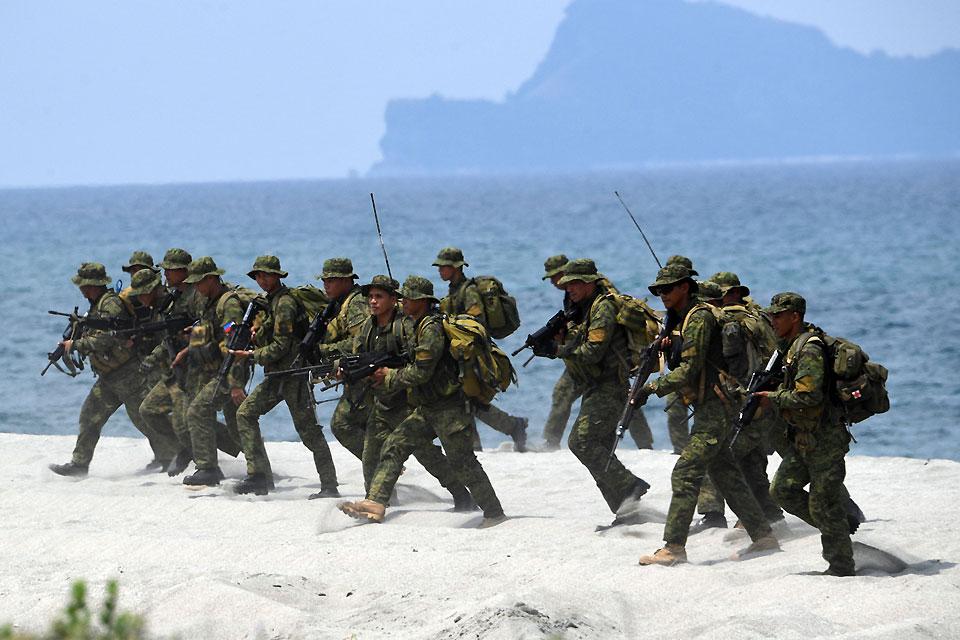 Key leaders of the House of Representatives have expressed their support for the Senate's recommendation to keep the country's Visiting Forces Agreement with the US under the new administration of President Joe Biden.
"I think it would be in our best interest to keep the status quo at this point, particularly before we send the notice to abrogate the VFA during the Trump administration," House Deputy Speaker and 1PACMAN Party-list Rep. Michael Romero said in the statement sent to media on Sunday.
He pointed out that the planned VFA abrogation was decided under different circumstances and a US administration that has been replaced, referring to Biden's predecessor Donald Trump.
"Perhaps an extension would be the more prudent thing to do, but this time with a five-year program, where every year our counterparts in the US will have an assessment or review of sorts with our own defense secretary," Romero said.
"This should include the transfer of modern warfare training and technologies as well as introduction of new state-of-the-art equipment that the country can use to combat domestic and international threats," Romero added.
On the other hand, party-list group Rep. Eric Pineda agreed with Romero.
"Having an ally like the US -- just like a Big Brother to us -- will be very crucial, primarily because we also need to have an appropriate response to what China has been doing in our territorial waters, not to mention their new Coast Guard laws," Pineda said.
Pineda noted that Beijing's Coast Guard Law took effect on February 1. This allows the Chinese Coast Guard ships to use lethal force on foreign ships that do not obey orders to leave disputed waters.
Both Romero and Pineda issued their respective statement after US Secretary of Defense Lloyd Austin III affirmed the US government's commitment to the US-Philippines alliance, the Mutual Defense Treaty, and the VFA during an introductory call with Defense Secretary Delfin Lorenzana early this month. —LBG, GMA News