Filtered By: News
News
Ivermectin vet products not for COVID-19 treatment, says FDA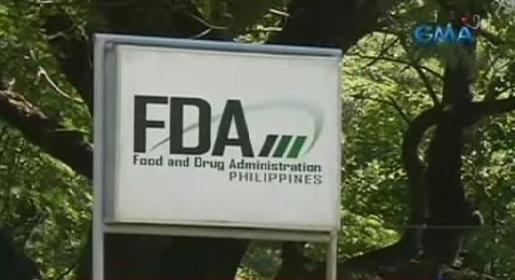 The Food and Drug Administration (FDA) has cautioned the public against purchasing and using Ivermectin veterinary products to treat patients infected with coronavirus disease 2019 (COVID-19).
In an advisory, FDA stated the Ivermectin products registered in the country for human use are in topical formulations and for treatment of external parasites such as head lice and skin conditions such as rosacea.
It added that Ivermectin is not approved for treatment of any viral infection.
"Any use of Ivermectin veterinary products for the prevention and treatment of COVID-19 should be avoided as the benefits and safety for this purpose has not been established," it said.
The FDA said Ivermectin is only used for prevention of parasites and heartworm illness for certain animals.
"The registered Ivermectin veterinary products are only approved for use in the prevention of heartworm disease and treatment of internal and external parasites in certain animal species," it said.
It added the drug is an important part of a parasite control program for some animal species and should only be administered according to its approved indication, or as prescribed by a duly licensed veterinarian.
It further warned the public against taking animal drugs as the FDA has only evaluated their safety and efficacy in particular species for which they are labeled.
"Using these products in humans can cause serious harm. Animal drugs are often highly concentrated and can highly be toxic to humans," it said.
Health experts warned that there is lack of evidence to prove that the drug can be a remedy for patients infected with COVID-19 despite articles and social media posts promoting Ivermectin as an anti-COVID-19 drug in Brazil, France, South Africa and South Korea.
On Tuesday, the Philippines' total cases of COVID-19 reached 631,320. Of the number, 560,736 recovered and 12,848 died.—Consuelo Marquez/AOL, GMA News