Filtered By: News
News
China insists ships won't permanently stay at Julian Felipe Reef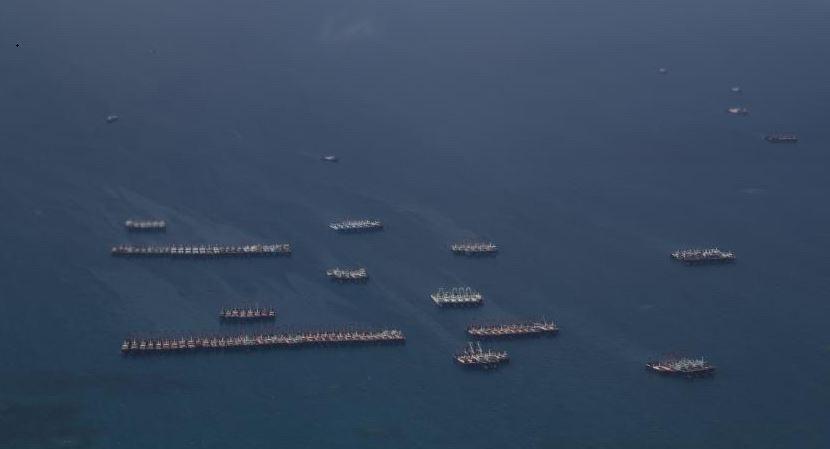 Chinese Foreign Ministry has bared that its 44 vessels will not permanently stay at the Julian Felipe Reef as it also dismissed Philippines' "negative influence" on the matter.
"I believe I've just made it very clear. China has no such plan," Chinese Foreign Ministry spokesman Zhao Lijian said in his daily briefing on April 6, Tuesday after a reporter asked if the Chinese vessels will maintain a permanent presence at the Julian Felipe Reef (Whitsun Reef).
The spokesperson also denied claims that the vessels were manned by maritime militia, saying it showed "malicious intent."
"It is a customary practice running over a thousand years for Chinese fishing boats to work and shelter in relevant waters. I don't know why relevant sides refer to the Chinese fishermen as 'maritime militia.' It shows malicious intent driven by ulterior motives," he said.
"It is completely normal for Chinese fishing vessels to fish in the waters and take shelter during rough sea conditions," Lijian added.
Lijian also said China does not honor the 2016 international arbitral ruling, which favored Manila's claim over the West Philippine Sea, adding that the Reef or Niu'e Jiao is part of China's Nansha Islands.
"The Tribunal's Award in the 'South China Sea Arbitration' is illegal, null and void. China neither accepts nor recognizes the award, and we firmly oppose any claims or actions based on the award," he said.
With this, China asked the Philippines to look at the issue "objectively" without giving negative reactions that would affect their bilateral relations.
"We hope the Philippines will look at this objectively and correctly, immediately stop wanton hype-up, and avoid casting negative influence on bilateral relations and the overall peace and stability in the South China Sea," Lijian said.
The Department of Foreign Affairs already filed a diplomatic protest in March, when at least 220 Chinese boats were spotted at The Reef.
Defense Chief Delfin Lorenzana previously demanded China to pull out their remaining 44 ships from the Reef, believed to be manned by Chinese militia.