Filtered By: News
News
IATF adviser gets heat for 'death by community pantry' tweet, apologizes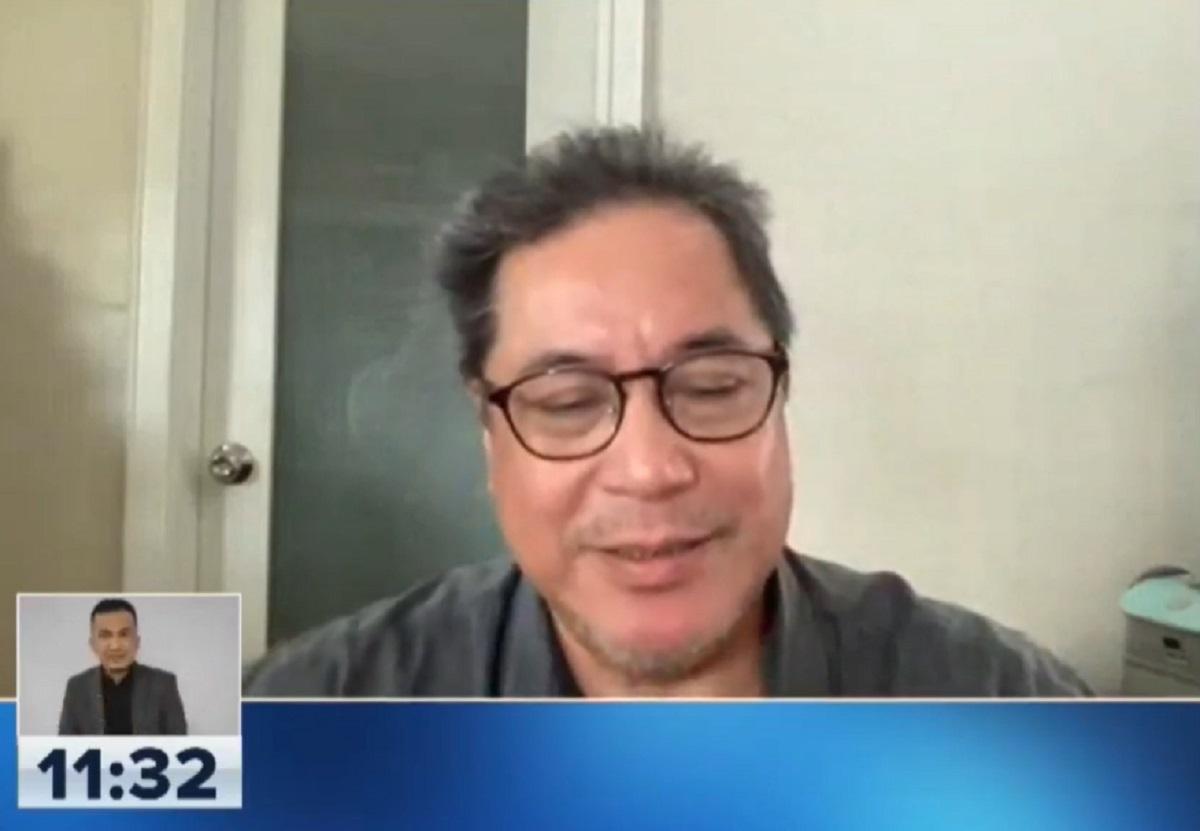 COVID-19 response adviser and Health Undersecretary Teodoro Herbosa Jr. on Friday received a backlash online with his tweet "death by community pantry" after a senior citizen succumbed to a heart attack while in line at a pantry in Quezon City.
The University of the Philippines Department of English and Comparative Literature said Herbosa, who is also the university's executive vice president said the officials must be held accountable for linking the initiative to the communist rebels.
"As one of the highest officials of UP, Herbosa must be held accountable for conflating community pantries with the CPP," the department said in a statement.
"We would be quick to call out such ludicrous illogical leaps in any of our classes; we cannot let this pass in an even more crucial and potentially life-threatening context," it added.
In his Twitter post, Herbosa described the death of a senior citizen who passed out while waiting in line at a community pantry as "death by community pantry," adding, "I told you so!."
He has since issued an apology, saying his social media post was "Ill-judged." He has also filed a "leave of absence" while he reflects his actions and "missteps."
I sincerely apologize for my tweet earlier today, tagging as "death by community pantry" news of a senior citizen's...

Posted by Ted Herbosa on Friday, April 23, 2021
"It may have sounded like a criticism but was ill-judged, when many are facing hardships & being helped by these kind hearted souls .
"I apologize to sincere organizers of community pantries who were hurt. I continue to reflect on the impact of my behavior. I assure you this has nothing to do with the institution that I serve, the University of the Philippines. I have filed a leave of absence while I reflect on my actions & this misstep." Herbosa said.
UP professors
Several professors of the university did not let pass Herbosa's remarks.
Gene Nisperos of the UP College of Medicine said Herbosa "shamelessly displayed" contempt of life and disdain for the poor.
"If this is the kind of adviser the IATF has, no wonder our pandemic response isn't just failing. It is persecuting the poor!" Nisperos said in a tweet.
A physician is supposed to uphold the sanctity of life, yet this one SHAMELESSLY DISPLAYS an utter contempt of life and an appalling disdain of the poor.

If this is the kind of adviser the IATF has, no wonder our pandemic response isn't just failing. It is persecuting the poor! pic.twitter.com/11Sq0lo93E

— doc gene (@genenisperos) April 23, 2021
Cecilia Jimeno, a professor at the Department of Pharmacology and Toxicology, said Herbosa should apologize to UP students.
"Apologies to our UP students. Please do not become this person," she said in a separate tweet.
Apologies to our UP students. Please do not become this person. #CommunityPantryPH pic.twitter.com/9tL4AfGt2D

— Cecilia Jimeno (@ceciledoc) April 23, 2021
The UP Department of English also said Herbosa's remarks were not "reflective of the public service thrust of UP."
"Herbosa's recent statements endanger not only Ms. Non but also all UP students, faculty, staff, and alumni who participate in and contribute to the community pantries," it said.
Anna Patricia Non led the Maginhawa community pantry initiative that was replicated all over the country.
Fact
Herbosa denied blaming organizers of a community pantry in Quezon City over the death of a senior citizen, saying he was simply stating that the elder could not have died had he stayed home.
"That is a fact. Find out first what the cause of the death is and then you can say where do you attribute it. All I said was someone died in a community pantry line. That is a statement. I am not blaming anyone," Herbosa told GMA News Online when asked if he meant that the person's death was caused by the pantry or was simply circumstantial since the senior citizen was in dire need to get food and as such, had to go outside.
"I have been warning that seniors should not be under the sun. Definitely, being outdoors, waiting there for a long time for a senior citizen who should be at home, I will tell you that if the senior citizen stayed home like the government said, he should still be alive today," Herbosa added.
He stressed organizers of the community pantry should ensure the safety of those who fall in line to get free goods from their donors.
"Organizers of community pantry should make sure of the safety first in every endeavor of all the people lining up. That is their responsibility. I am not against community pantry. Who is against kindness and giving help? But I am against violation of public health standards," he said.
"Being a public health doctor, I will see people getting infected, I will see people dying thereafter standing for several hours. That is not right," he added.
Herbosa said organizers of community pantries should coordinate with barangay officials so that aid for the elderly can be sent to their homes.
Existing quarantine protocols prevent senior citizens or those aged 60 and above from going out, except when they don't have any relative or guardian who will do necessary errands for them.
"Dapat ilagay na lang sa kariton, ilagay na lang sa bahay ng matatanda. Sa barangay, madaling magawa iyon," he said.
(Aid for the elderly should be brought to their house, and that can be easily done by coordinating with the barangay.)
"Kausapin mo lang ang barangay captain. Alam niya sino ang matatanda at gutom sa barangay niya," he added.
(You just have to talk with the barangay captain. He would know who are the elderly and who are hungry in the barangay.)—LDF, GMA News