Filtered By: News
News
Sotto urges Senate inquiry on use of 'costly' face shields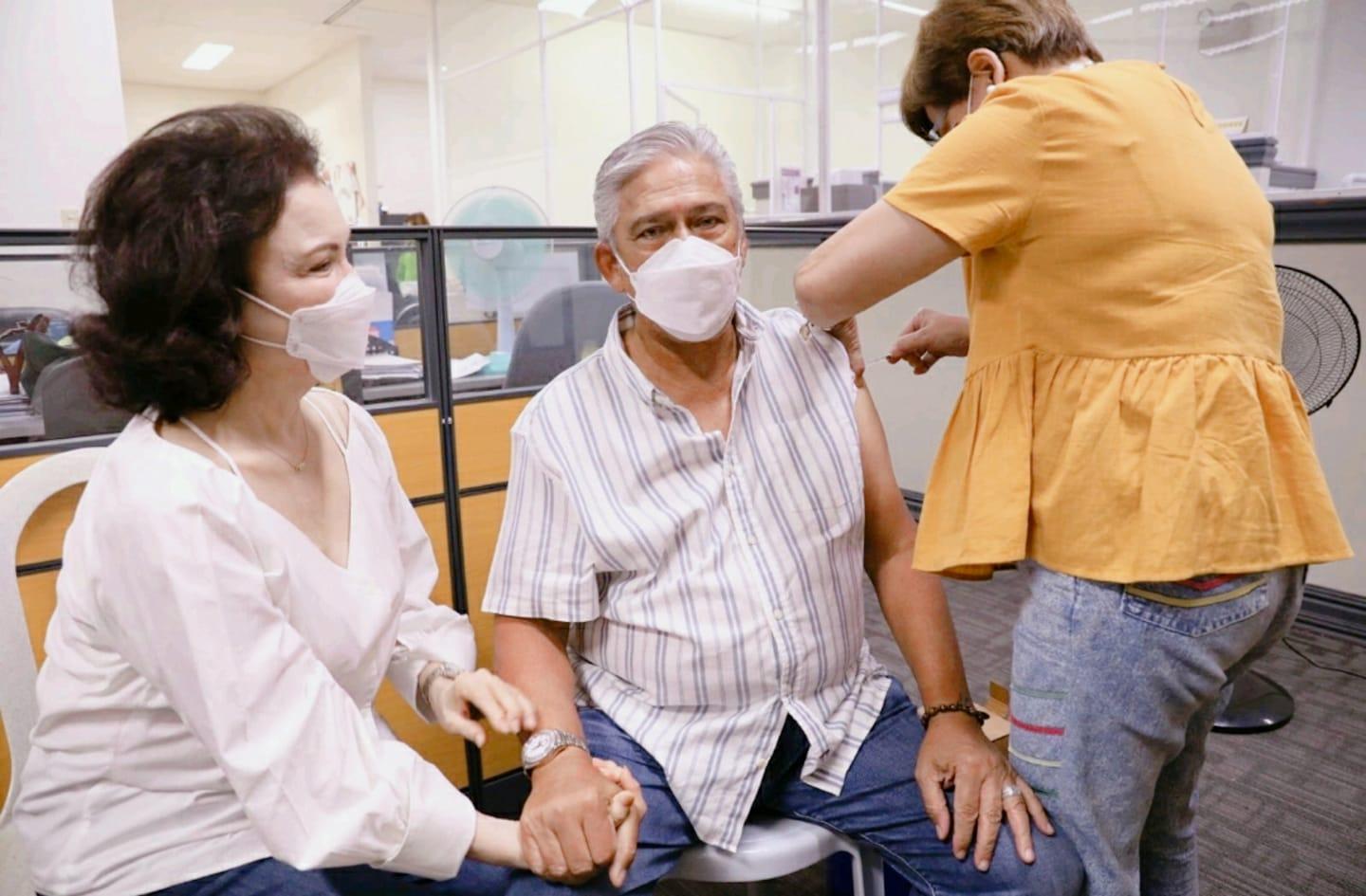 Senate President Vicente Sotto III on Wednesday filed a resolution seeking a Committee of the Whole hearing on the efficacy of wearing face shields to avoid transmission of the coronavirus disease (COVID-19).
Sotto filed Senate Resolution 757 to discuss the scientific basis of the use of face shields and evaluate the existing health and safety protocols imposed by the government considering the current COVID-19 situation in the country.
The resolution came hours after he asked who was the "genius" that persuaded the government to retract President Rodrigo Duterte's earlier policy that face shields should only be used in hospitals.
"For the marginalized and poor, face shield is very costly for something that do not afford protection against the virus. Our people rather invest in a proper face mask that is scientifically proven to protect them from the virus," Sotto said in his resolution.
He also stated in the measure that the World Health Organization only advised the public to use masks as part of a comprehensive strategy of measures to suppress COVID-19 transmissions and save lives.
"Wearing face shield is not among the recommended protocol from world health experts to prevent the transmission of COVID-19 virus," Sotto said.
Apart from the WHO's advice, Sotto cited the studies from India and The Lancet, which both indicated that the protection provided by face shields against COVID-19 contraction is not conclusive.
Furthermore, the Senate chief argued in his resolution that none of the 74 countries where the Delta COVID-19 variant was detected, imposed a mandatory use of face shields policy to the general public.
"It is hereby resolved by the Senate of the Philippines, to direct the Senate Committee of the Whole, to conduct an inquiry, in aid of legislation, on the efficacy of wearing face shield to prevent the transmission of the COVID-19 virus, based on scientific studies done by health experts, in relation to its ongoing deliberations on the COVID-19 pandemic situation in the country and the National COVID-19 Vaccination Program, with the end in view of evaluating existing health and safety protocols," the resolution read.
Malacañang earlier explained the changing government policies on face shields, saying there were "supervening events" that occurred, particularly the hike in the number of Delta coronavirus variant cases in the country.
The Delta variant, first detected in India, is 60% more transmissible, according to health experts. The Philippines has recorded 17 cases of Delta variant so far. —NB, GMA News