Filtered By: News
News
Opposition groups gear up for protests ahead of Duterte's final SONA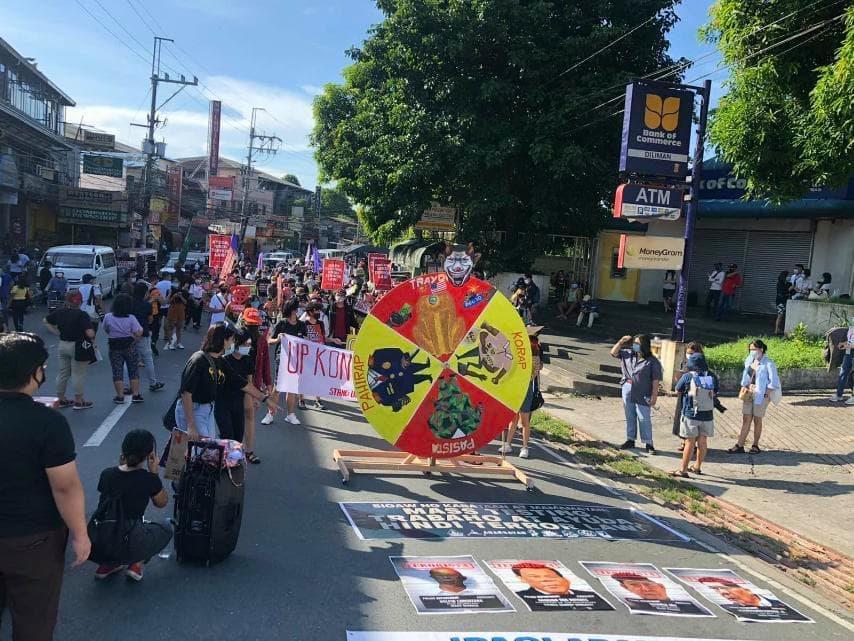 Administration critics will head to Commonwealth Avenue in Quezon City for a "send-off rally" ahead of President Rodrigo Duterte's sixth and final State of the Nation Address (SONA) on July 26, organizers said Thursday.
Among the groups that are expected to participate in the protests include the Bagong Alyansang Makabayan (Bayan), iDEFEND, Movement Against the Anti-Terrorism Act (MATA), Kabataan party-list, Sanlakas, and Akbayan.
iDEFEND and MATA will also hold a rally at the Commission on Human Rights, which is along Commonwealth Avenue.
"Like last year, protest organizers will still observe necessary precautions due to the pandemic, but they are determined to march to Commonwealth Avenue for Duterte's last SONA," Bayan said in a statement.
In an online press conference, the groups called out Duterte for his alleged failure to fulfill his campaign promises such as eliminating the illegal drug trade and labor contractualization and riding a jet ski to the West Philippine Sea to assert the country's sovereign rights in the area.
They also slammed Duterte's human rights record, handling of the COVID-19 crisis, the ballooning national debt, and his openness to run for vice president in next year's elections.
"The entire SONA exercise trumpeting achievements will be reduced to a sham as it was Duterte himself who admitted the real reason for seeking the vice presidency - to avoid lawsuits when he steps down as president," Bayan said.
"The message is simple. After more than five years of the Duterte regime, we say enough!"—AOL, GMA News