Filtered By: News
News
Gordon: Palace should apologize to Hidilyn Diaz over inclusion in oust-Duterte matrix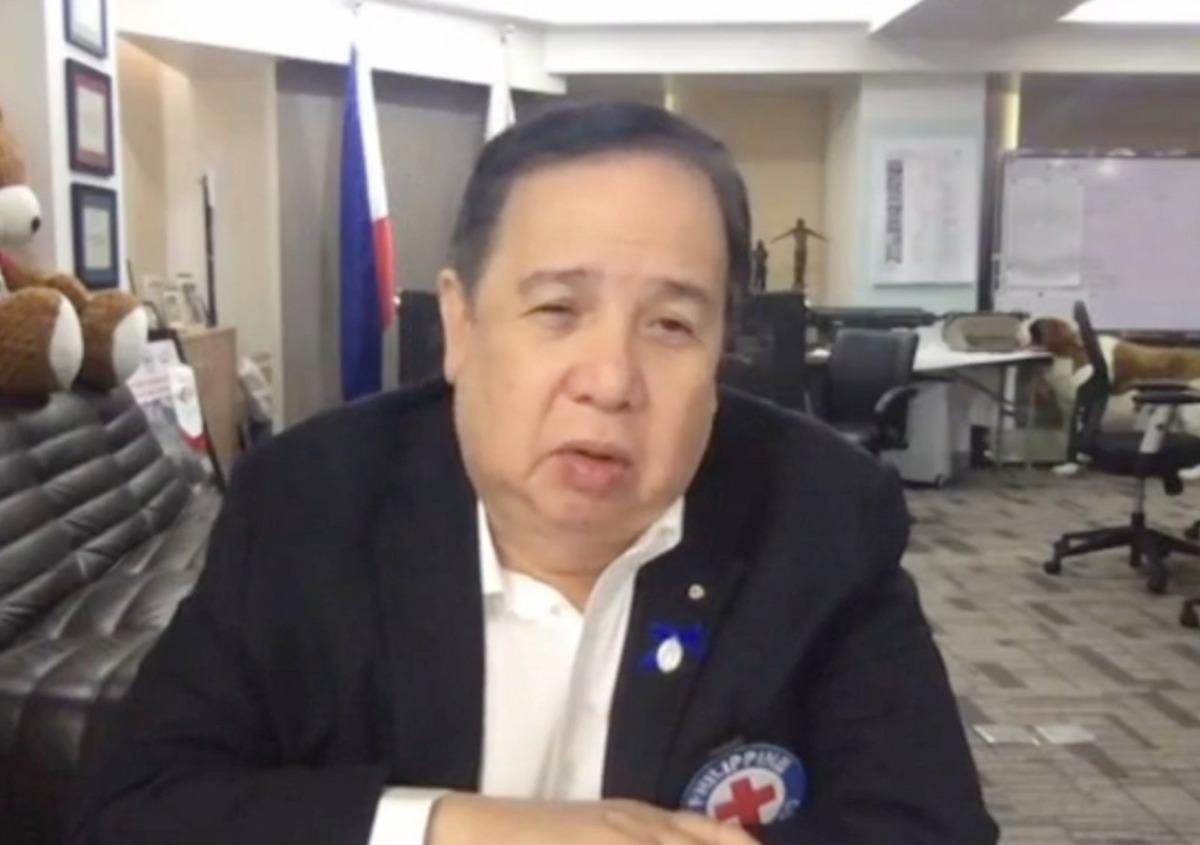 Malacañang should at least admit its mistake and apologize to Tokyo Olympics gold medalist Hidilyn Diaz over her past inclusion in the matrix of alleged plotters reportedly planning to oust President Rodrigo Duterte, Senator Richard Gordon said Wednesday.
"The Cabinet speaks for the President all the time under a principle of law. Therefore, I think to a certain extent, at the very least they should say 'We made a mistake, we're sorry, we're happy that she won.' Tapos (the end)," Gordon said in an ANC interview.
"'This is the information we got and maybe we should not have done it that way and open our mouths. That's why big mouth, don't make big men," he added.
On the other hand, Senator Panfilo Lacson said in a text message that it is the discretion of Malacañang officials to issue an apology.
"Apologies cannot be demanded nor urged. Even volunteered, if not offered with sincerity, it is worthless. That said, it is only Malacañang who can on their own decide to offer that public apology to Hidilyn Diaz as well as to sports enthusiast and writer Gretchen Ho for wrongfully including them in a matrix authored by alias "Bikoy" among other personalities who reportedly planned to oust [President Rodrigo Roa Duterte] in May 2019," Lacson said.
On Tuesday, presidential spokesperson Harry Roque distanced himself from the issue of Diaz's inclusion in the matrix in 2019.
It was presidential legal counsel Salvador Panelo, during his stint as presidential spokesperson in 2019, who disclosed the matrix.
Panelo had cleared Diaz in the supposed oust-Duterte plot and blamed the media for "faulty analysis."
He issued the clarification after Diaz, as well as athlete-turned-television host Gretchen Ho, who was likewise linked to the plot, questioned their inclusion in the matrix.
A day after Diaz's victory in the Tokyo Olympics, Panelo has joined the number of government officials congratulating the weightlifter for her victory.
Likewise, Panelo claimed that he did not link Diaz to the ouster plot, saying he merely mentioned that a certain Rodel Jayme was following Diaz on the Olympian's social media accounts.
Jayme was connected to the uploading of the video titled Ang Totoong Narco List which links President Rodrigo Duterte and his family to illegal drug trade.
"It is truly disheartening that there are people who seek to take the limelight out of Ms. Diaz's recent triumph and convert it into a political skirmish of who should and should not celebrate our country's win," Panelo said in a separate statement.
"As for me, I can only admire Ms. Diaz and sincerely congratulate her who, together with our other athletes in Tokyo, continue to make us proud," Panelo added. —KG, GMA News