Filtered By: News
News
IN MID-MARCH
Man puts up Christmas parol in Dipolog City as sign of hope amid COVID-19 threat
As the country continues to battle the dreaded coronavirus disease 2019 (COVID-19), a photojournalist in Dipolog City in Zamboanga del Norte decided to hang a Christmas lantern or parol in the middle of March during the dry season.
"I saw an article online about people putting up Christmas lights for cheer amid this crisis and I thought it would be a good idea to follow," Armand Bengua Frasco told GMA News Online.
"Inspired by this story, our family has decided to take out one of our Christmas parol from storage and hang it by our window to signify hope in a world enveloped by fright and darkness," he added.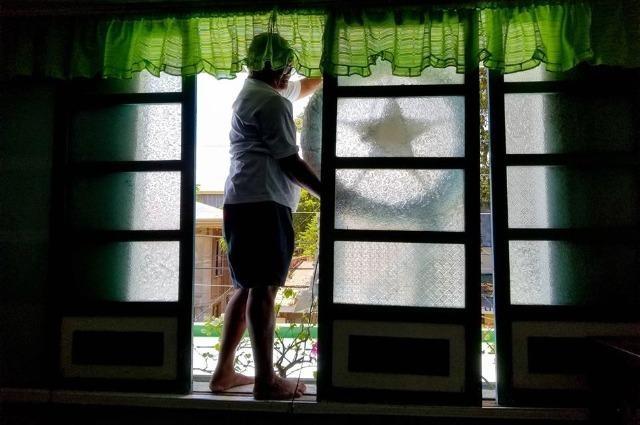 Armand Bengua Frasco holds up the Christmas lantern or parol he was going to put up at his house in Dipolog City, Zamboanga del Norte as a sign of hope amid the COVID-19 threat. Photo courtesy: Armand Beng Frasco
Bong, the neighborhood electrician, helped Frasco set up the beautiful lantern.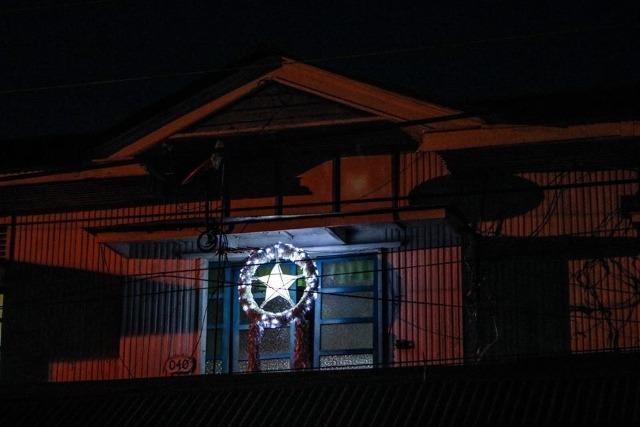 The parol shines bright on a dark night in Dipolog City as the country deals with the COVID-19 threat. Photo courtesy: Armand Beng Frasco
The star brings with it memories of joyful gatherings of family and friends, warm welcome of hugs and kisses at doorsteps, and sumptuous food shared by everyone on the table at Christmastime.
These simple gestures and activities, however, could not be done these days due to the COVID-19 threat.
Medical experts have urged the public to practice social distancing. And with the enhanced community quarantine in place in Luzon and community quarantine in parts of Visayas and Mindanao, people are required to remain in their homes away from neighbors, family and friends.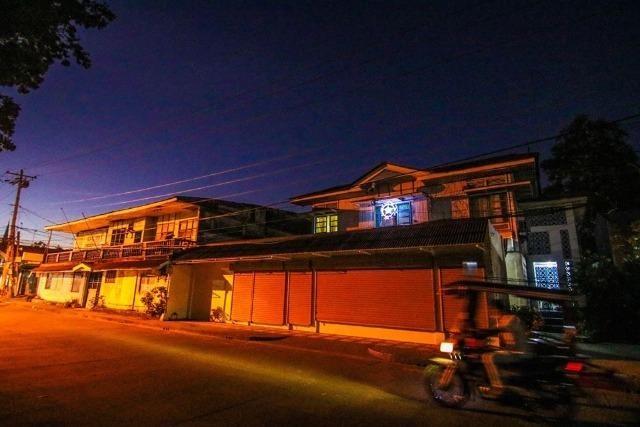 The Christmas lantern or parol stands out on a dark street in mid-March in Dipolog City. Photo courtesy: Armand Beng Frasco
"It (lantern) is a symbol of light at the end of the tunnel and a reminder that, with massive effort, modern medicine and prayers, the coming holidays will turn out to be bright," said Frasco. —KG, GMA News