Filtered By: News
News
Makabayan bloc seeks probe into death of Baby Carlen in Negros separated from detained mom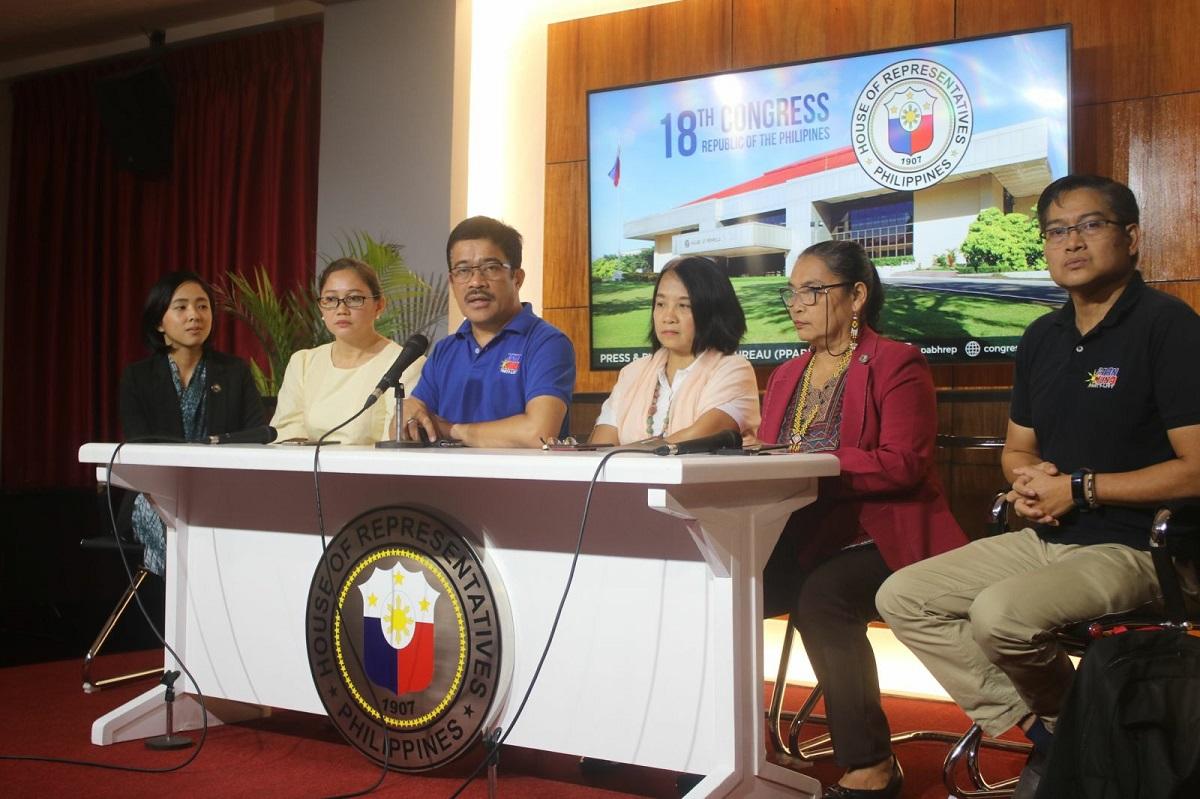 A resolution was filed at the House of Representatives which seeks investigation on the death of an infant who was separated from her detained mother in Negros Oriental.
Members of the Makabayan bloc filed House Resolution 1600 urging the chamber, through the Committee on Human Rights, to look into the incident in aid of legislation.
The resolution said that on February 14, one-month-old baby Carlen, child of political prisoner Nona Espinosa, died of an infection of the lungs and blood while being separated from her mother.
Carlen, who was born with a cleft palate, was separated from Espinosa just three days after her birth as the mother was immediately brought back to a jail facility in Guihulngan City, the resolution said.
Espinosa was arrested in September 2020 together with her partner, Adidas Acero, and other individuals. Police had claimed that Espinosa and Acero were ranking officials of the New People's Army.
The progressive group stressed that it is imperative for members of the Congress to protect the rights of the people and seek accountability for violations against such.
"The death of infant Carlen just months after the controversial death of baby River highlights the need to conduct a thorough and impartial investigation on the incident to bring justice to the victims of these tragic incidents and avoid further casualties and damages especially against the innocent," the lawmakers said.
Baby River is the daughter of jailed activist Reina Mae Nasino who died in October last year due to pneumonia. The infant was also separated from Nasino weeks after she was born.
River's death sparked outrage from the public, especially from activist groups, as even her burial was secured with dozens of armed guards. — Anna Felicia Bajo/RSJ, GMA News