Filtered By: News
News
PDEA-BARMM nabs alleged big-time drug operator, P20M worth of shabu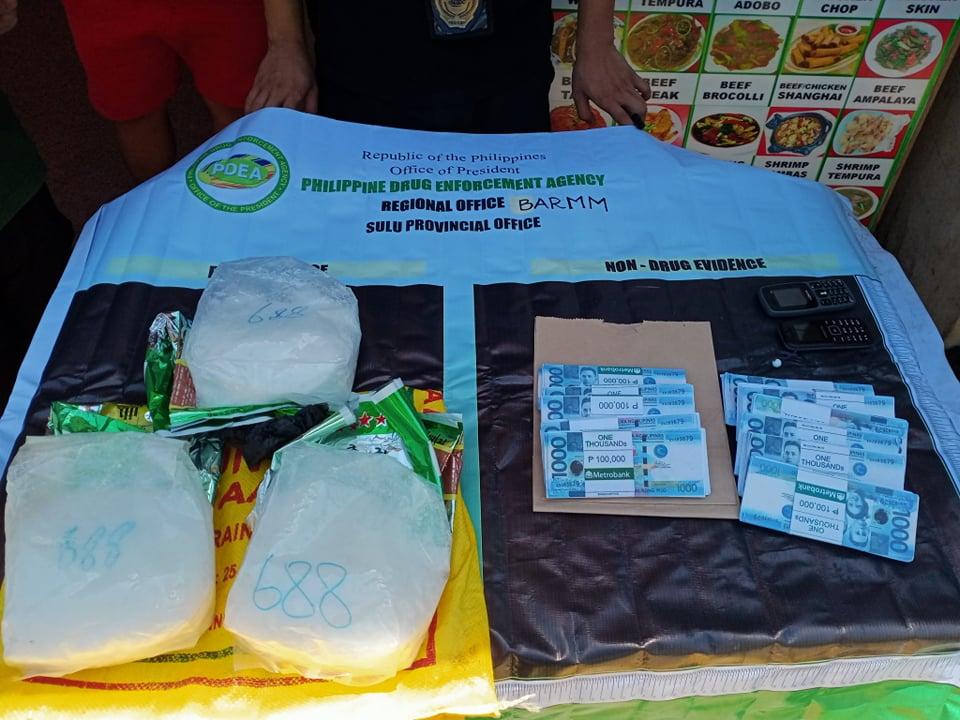 COTABATO CITY — The Philippine Drug Enforcement Agency in Bangsamoro Region (PDEA-BARMM) on Sunday arrested an alleged big-time drug operator in Jolo, Sulu and confiscated P20.4 million worth of suspected shabu.
PDEA-BARMM regional director Juvenal Azurin said his officers, as well as members of the Army's 35th IB, the Bangsamoro regional police, the CIDG-BARMM, the Special Action Force (SAF) of the Jolo police, the PDEA-9, and government intelligence communities successfully arrested Ejek Abduhalim in a drug-bust operation in Port Area Extension, Barangay Waled, in Jolo town.
Seized from the suspect were three kilos of suspected shabu hidden in Chinese tea bags.
"Kung makikita ang packaging ng illegal drugs, from outside sources, ibig sabihin imported [It can be seen from the packaging of the illegal drugs that they were from outside sources, meaning imported]. We already identified where is the source of the said confiscated illegal drugs and hopefully we can conduct follow-up operations," Azurin said.
Azurin pointed to the Golden Triangle Cartel, which produces and operates on the tri-borders of Myanmar, Thailand and Cambodia as the syndicate penetrating the country using the entry points in the island provinces in the Bangsamoro region.
He said that from Malaysia, they transport drugs using the island provinces of Sulu, Basilan and Tawi-Tawi for distribution.
"We have just started. There is good transfer of intelligence, we have a good relationship with other government security forces in collaboration and coordination. Hopefully we can get a better and bigger picture of how illegal drugs trade thriving in Sulu," Azurin said.
But what concerns the drug enforcement agency is the existence of a possible narco-terror group providing security to illegal drugs operators in the province.
"Malaking possibility yun, kasi malaking pera ang illegal drugs [That's a big possibility, because there's big money in illegal drugs]. Some of the drug personalities employ the services of these terrorists in exchange for supporting them with drug money to buy armaments to fight against us," Azurin added.
Sulu is a stronghold of the Abu Sayyaf group, which has links to Islamic State and has been brutally carrying out bombings and kidnappings in the region.
Charges of violating the Dangerous Drugs Act have been filed against the suspect. — BM, GMA News