Filtered By: Newstv
NewsTV
Siargao beyond surfing: A 'Biyahe ni Drew' itinerary
"Biyahe ni Drew" airs every Friday, 8:00 PM, on GMA News TV. For more information, follow the show on Facebook, Twitter, and Instagram. For updates on your favorite documentaries, follow also the official Facebook page of GMA Public Affairs.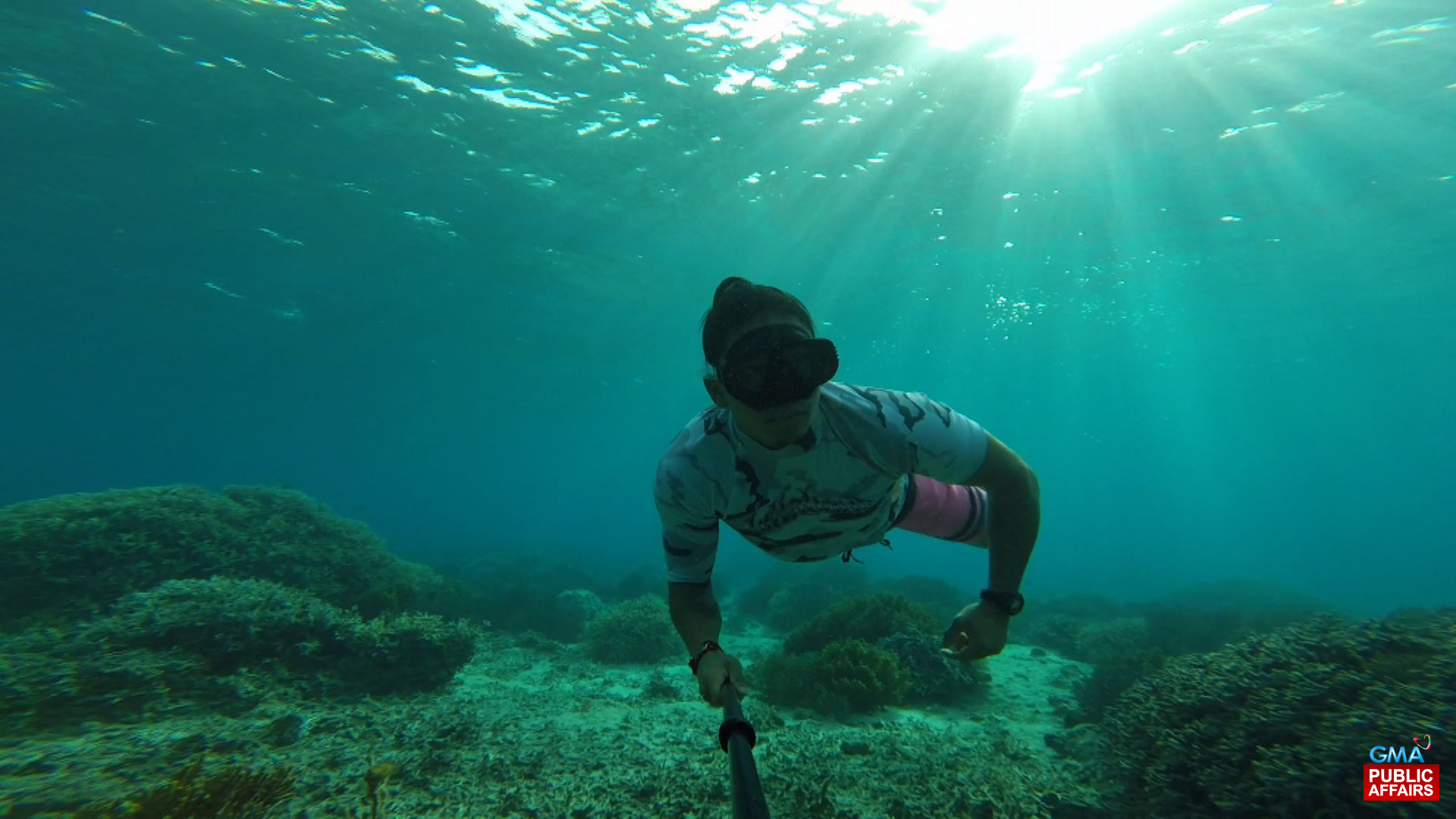 Siargao is sweeter the second time around! Even if this island paradise usually attracts tourists who want to experience the thrill of surfing, Siargao can also be the perfect place for bakasyonistas who simply wish to escape from the city.
For "Biyahe ni Drew's" second visit to Siargao, Drew Arellano and the crew took a break from cliff diving and surfing and just enjoyed the laidback local life instead.
How to get there
Travel by plane. Taking connecting flights from Manila to Cebu and from Cebu to Siargao is the fastest way to get to the island. If you want a cheaper alternative, you can also travel via RORO. The trip usually lasts for 12 hours.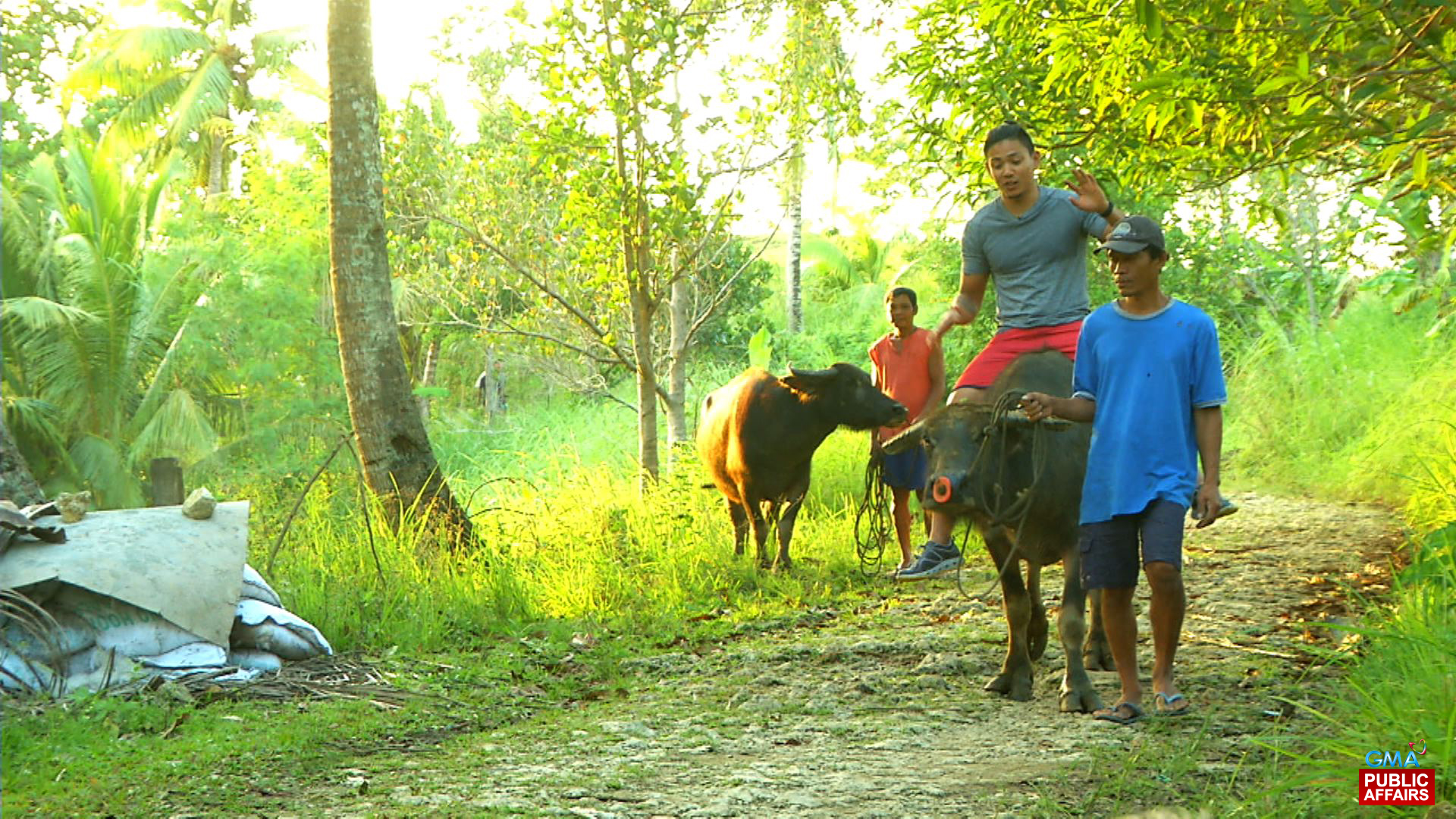 Once you are in Siargao, you can ride a habal-habal for P20 to P200, depending on your destination. Renting a habal-habal and a driver for the whole day costs P1,500.
Those who know how to ride motorcycles could also rent one for P1,300 per day.
Drew recommends riding a carabao too. It will not only bring you closer to nature, but it will also make you feel like a local. Tourists usually rent a carabao for P1,000.
What to do
Game fishing
Other than tourism and farming, fishing is also one of the sources of livelihood in Siargao. If you want to try fishing just for fun, Drew Arellano recommends game fishing.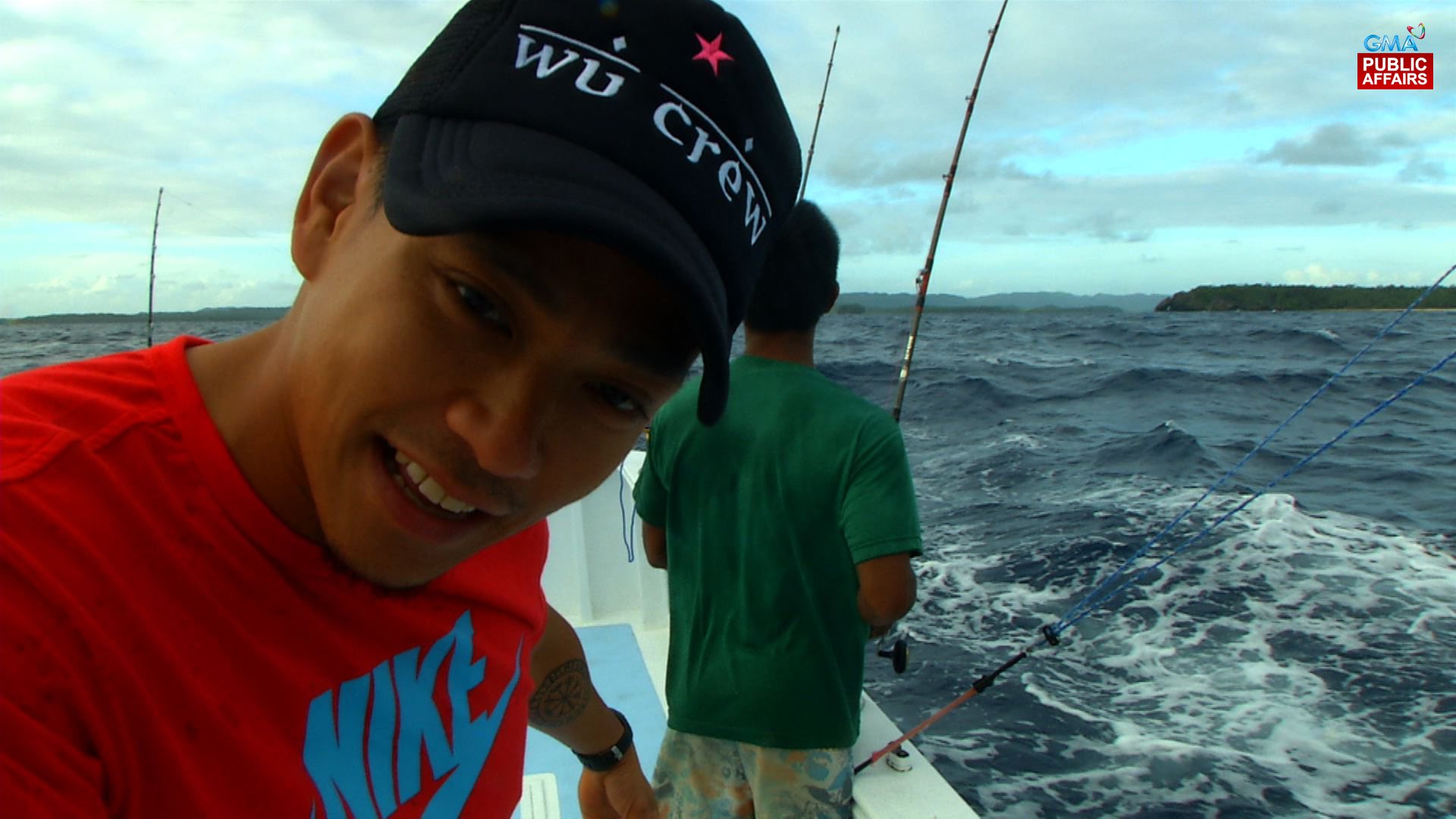 A tip for those who want to try this recreational form of fishing: Wake up early to have a higher chance of getting a big catch! The earlier you fish, the calmer the waves are. They also recommend visiting the island on April because the biggest fishes in Siargao are usually caught during this month.
But for Biyaheros who simply want to buy fresh seafood for pasalubong, the local market in Siargao is the best place to go. They have tuna, tanigue, and all kinds of deep sea fishes. The best part is that everything is fresher and cheaper here compared to fish sold in Manila.
Island-hopping
Boat rentals start at P1,300 to P1,500
There is one thing you should not miss when you are in Siargao. It's not surfing and it's not even swimming. We are talking about island-hopping! In Siargao, you can visit three islands: Guyam, Daku, and Naked Island.
Beach bums and snorkelers would definitely enjoy the white sand and clear waters of Guyam. Meanwhile, Daku is the perfect place to have lunch and dinner with the picturesque ocean as your view. If you want to do some soul-searching, head on over to Naked Island as few people go here. Drew says the view of the sea and the sound of the waves are enough to make you forget all your worries.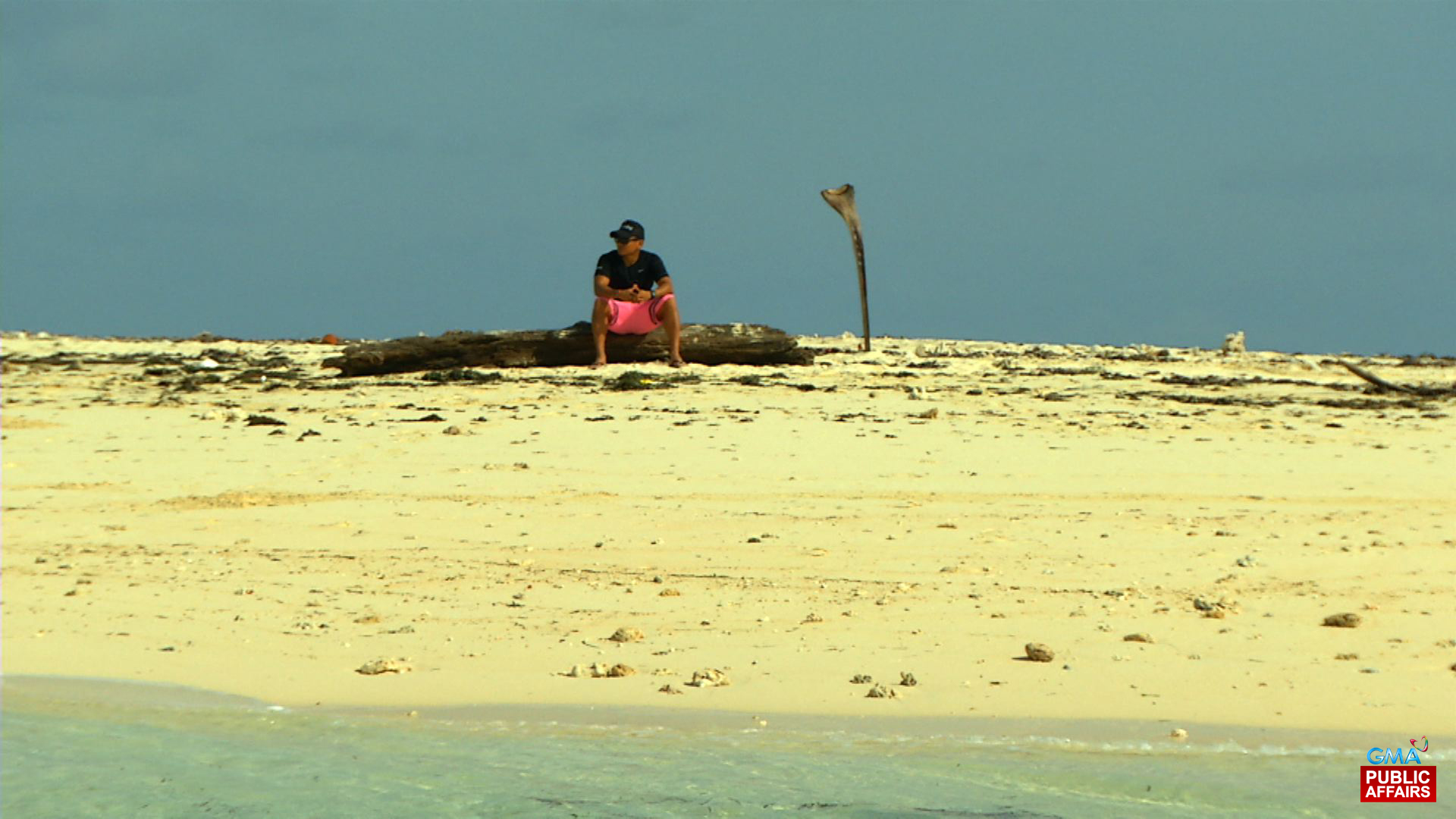 What to eat
Pan de Surf
P5 per piece
What do surfers eat in the "surfing mecca" of the Philippines? Pan de Surf! Aside from having the shape of a surfboard, what sets this bread apart from others is the way it is cooked. Pan de surf is baked in improvised ovens made from yero. Instead of ordinary charcoal, the locals use parts of the coconut to bake it. Talk about being resourceful!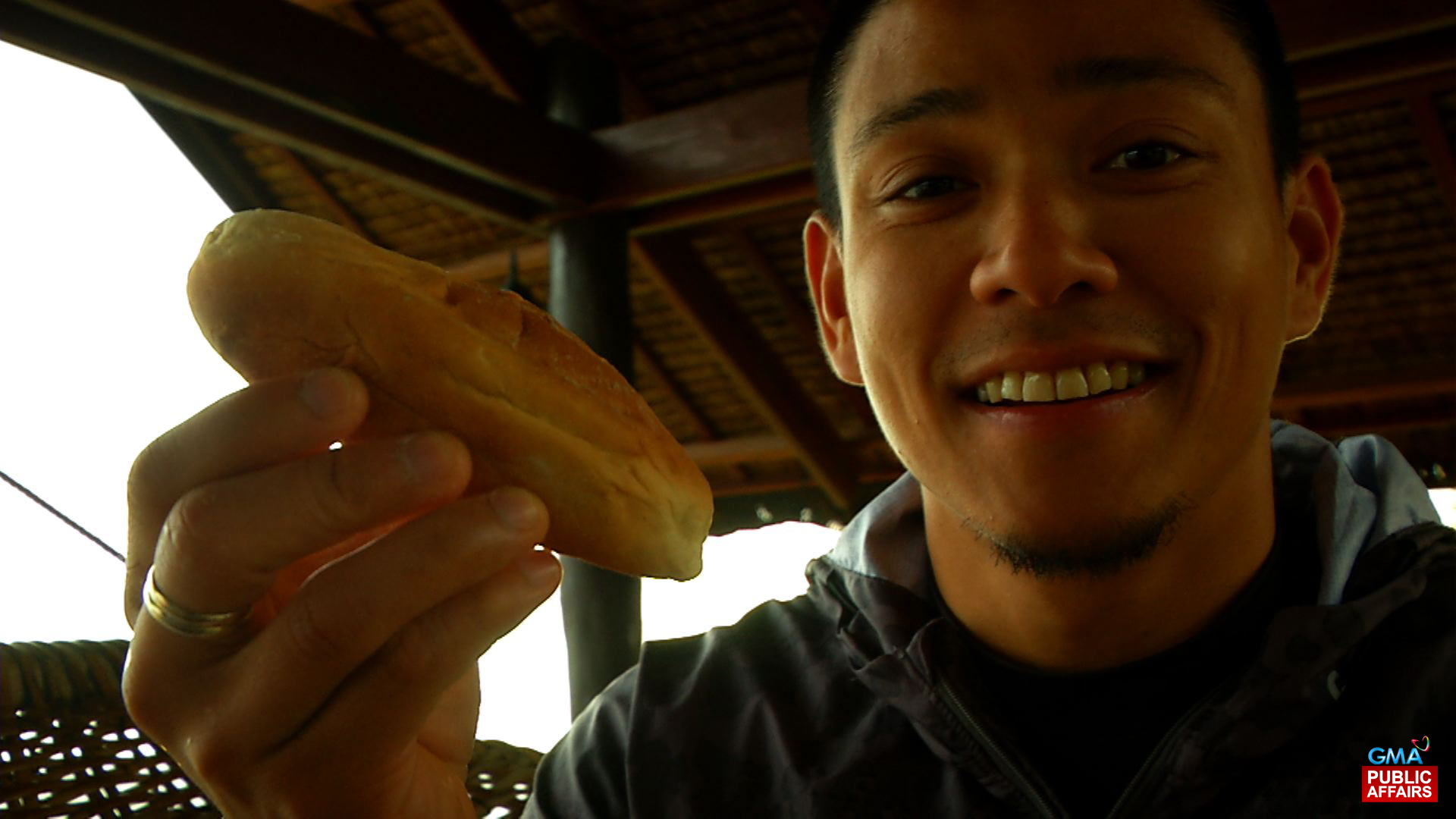 Drew tried the pan de surf and was surprised at how filling it is. "Malambot! Not bad… okay siya. Siksik!"
Seafood, seafood, seafood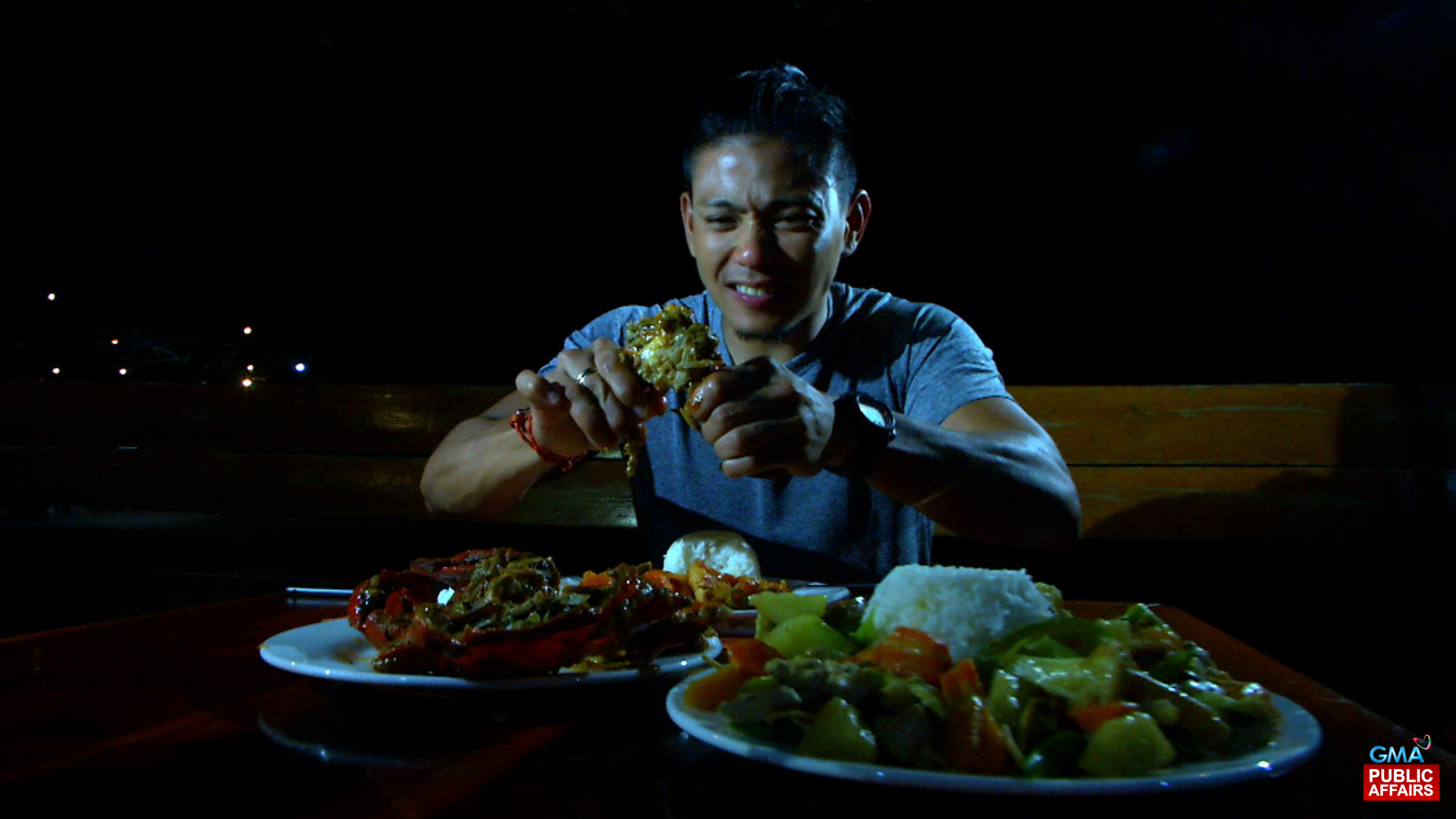 The "Biyahe ni Drew" team had seafood overload in Siargao! Drew loved Siargao's afritada, chop suey, and spicy sea bass. However, his favorite was the crab. "Kahit impatient ka na kainin ang crab, dudumi ang kamay mo. Hindi mo na mabebeso kung sino dapat ibeso. Pero walang problema dahil you just enjoy the moment of eating crab!"
Where to stay
Paglaom Hostel
General Luna, Siargao
Prices start at P250
Backpackers who simply need a place to sleep in during the night need not worry about finding accommodation in Siargao. Paglaom Hostel offers dorm-type rooms for as low as P250. Air conditioned rooms cost P800 to P1,000 per night. Breakfast is not included in the package but lodgers are free to use the kitchen. There is also a mess hall with hammocks and tables where you can relax with your fellow tourists.
Ocean 101
General Luna, Siargao
Prices start at P1,300 (good for 2 people)
It's hard to stay far from the beach when you are in Siargao. Drew and the "Biyahe ni Drew" team stayed at Ocean 101 where they had rooms and hammocks near the beachfront. Air conditioned rooms in this resort cost P2,000 a night. Breakfast is not included in their room package but Drew says that the view from his room is more than enough to make up for it.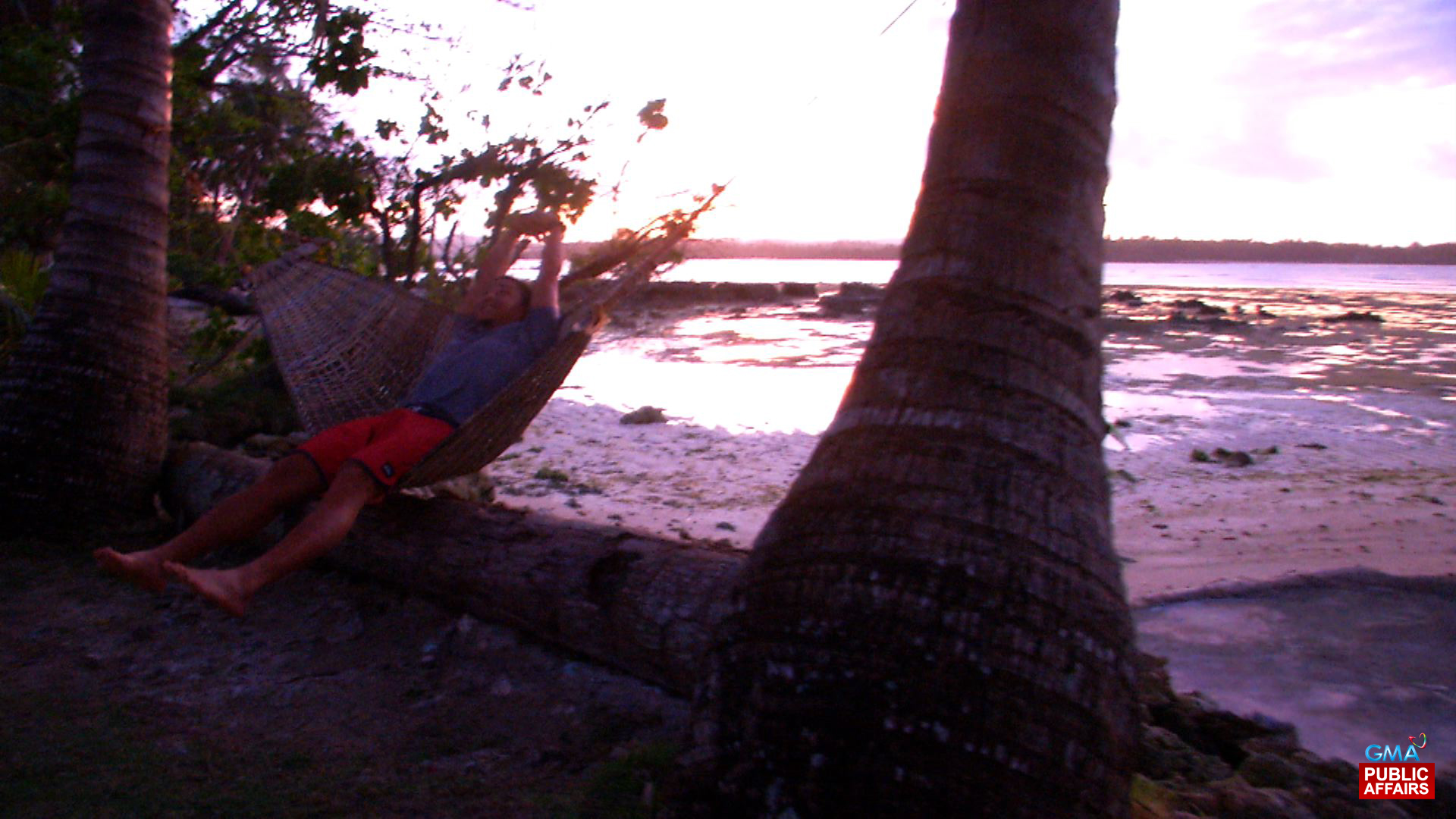 Siargao might have gotten popular because of its world class surfing spots but there is more to the island for surfers and non-surfers alike. For Drew, Siargao's charm is found in the stress-free and worry-free lifestyle that both locals and tourists adopt in the island.
"For sure, ang bakasyon niyo dito, gusto niyong ulitin nang ulitin nang ulitin!"