Filtered By: Newstv
NewsTV
Have hundreds of fun in Pangasinan: A 'Biyahe ni Drew' itinerary
"Biyahe ni Drew" airs every Friday, 8:00 PM, on GMA News TV. For more information, follow the show on Facebook, Twitter, and Instagram. For updates on your favorite documentaries, follow also the official Facebook page of GMA Public Affairs.

---

Drew Arellano and the BND crew went back to Pangasinan and visited the famous Hundred Islands. Aside from the usual island-hopping, the team found out that there are now new activities awaiting every Biyahero in Alaminos! Let's go and check them out in this itinerary!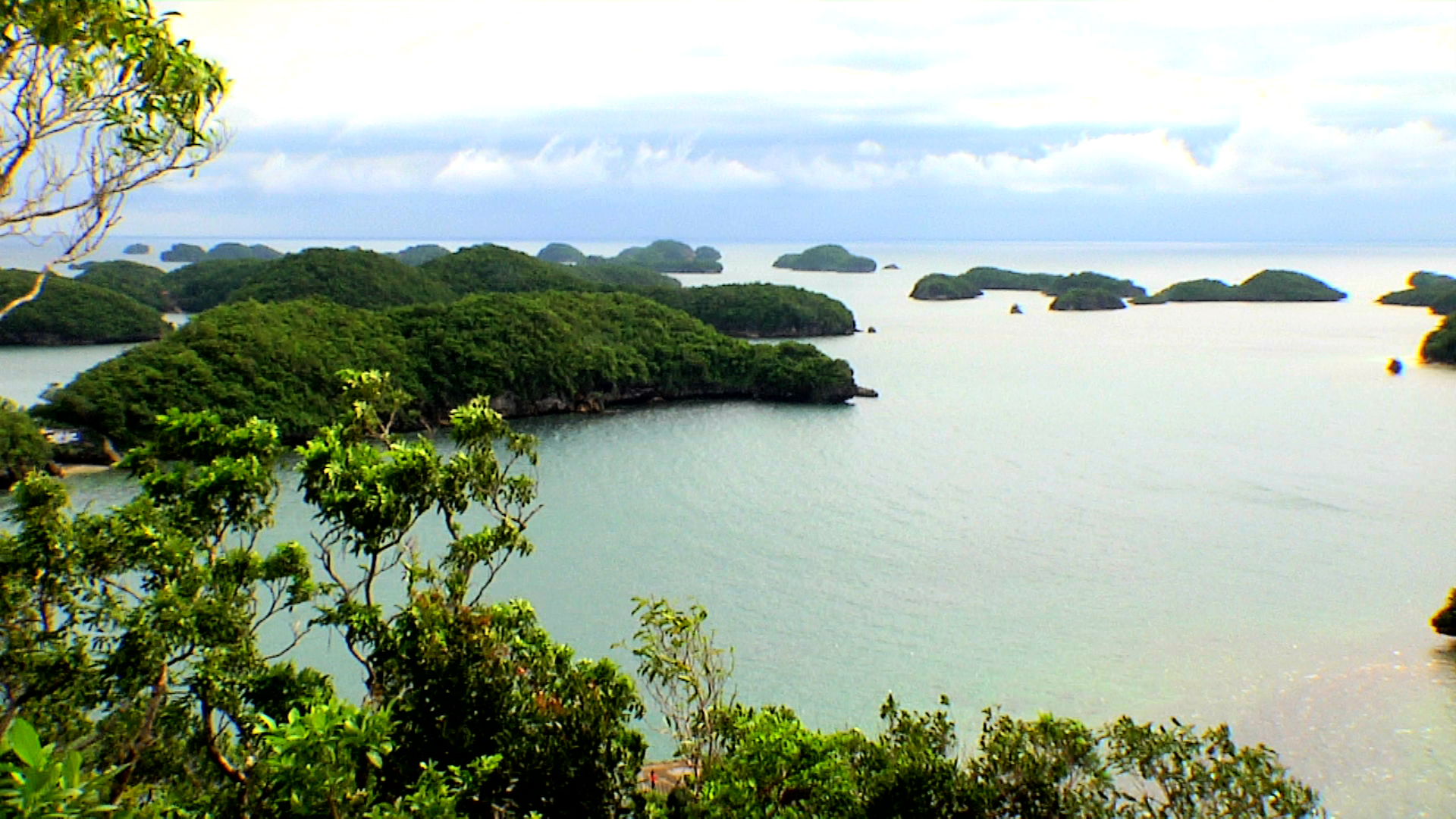 How to get there

Going to Pangasinan is easy breezy. You only need to spend 4-5 hours of land travel to get to Alaminos.There are two ways to reach the beautiful island without bringing your own car?either you avail of tour packages or hop on a bus.

Day tour package

If you don't want to worry about planning your own itinerary for Pangasinan, you can avail of day tour packages in Alaminos. This is ideal if you are traveling with a large group.

For day tour packages, prices may start from P1,290 per person, inclusive of an air-conditioned service van and entrance fees to the places you'll visit.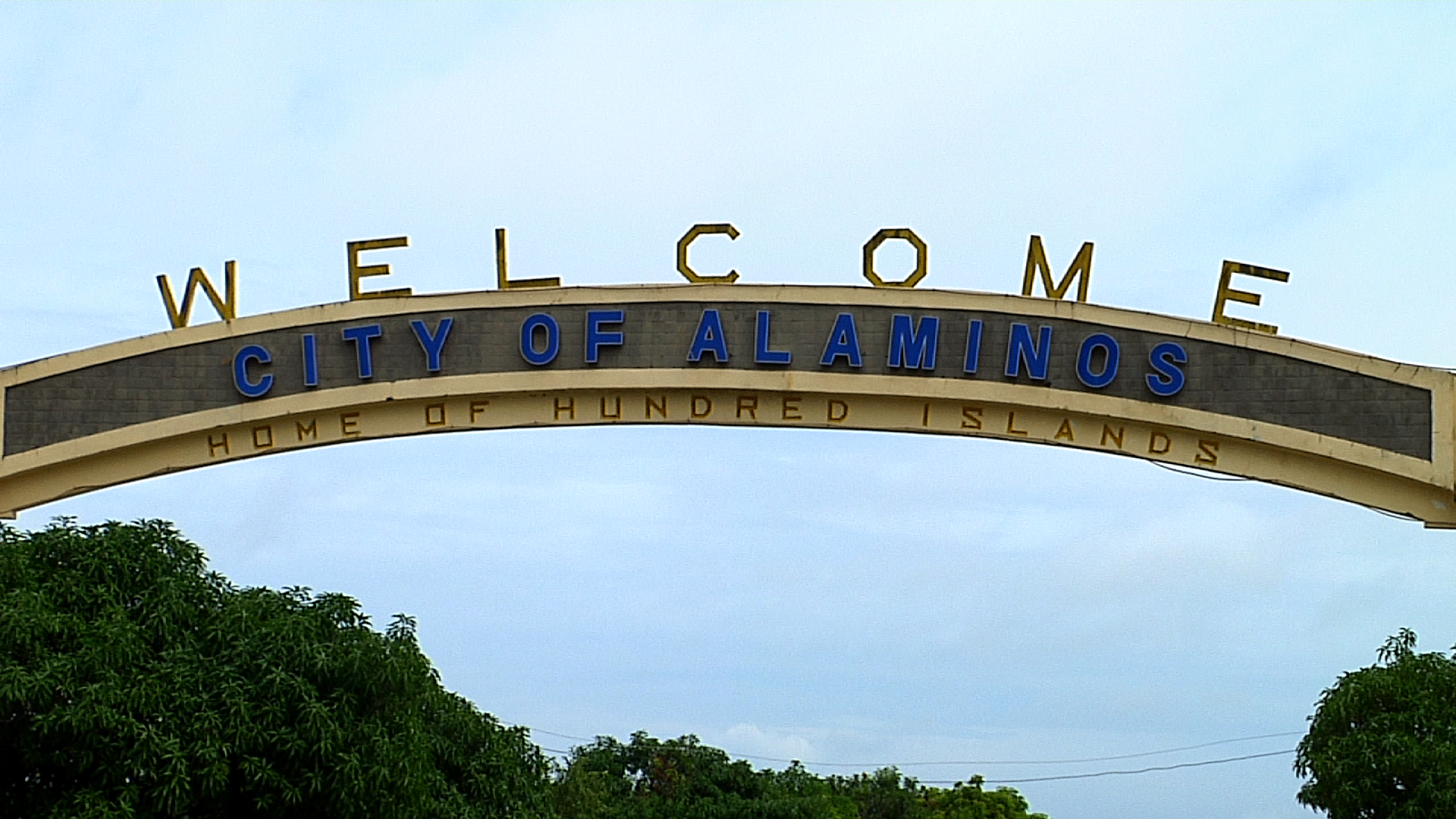 Commute via bus

If you want to save money though, you can opt to ride a bus going to Pangasinan.Provincial buses bound to Alaminos are stationed in Cubao. For air-conditioned buses, you will spend more or less P393 and for ordinary buses, P300.

Where to go and what to do

Hundred Islands National Park

Alaminos is the gateway to the Hundred Islands National Park, the top tourist destination in Pangasinan. You can get reach the park via tricycle (P60 – P100) from Alaminos City to Lucap Wharf, the jump-off point to the Hundred Islands.

Upon arrival, you just need to register with the local tourism office and then you're ready to go!

In the Hundred Islands, island-hopping, of course, is the main activity. Registration is worth P40 for a day tour and P80 for overnight. Boat rentals range from P800 to P1,100 depending on the number of people in your group.

Island to Island Zipline
P250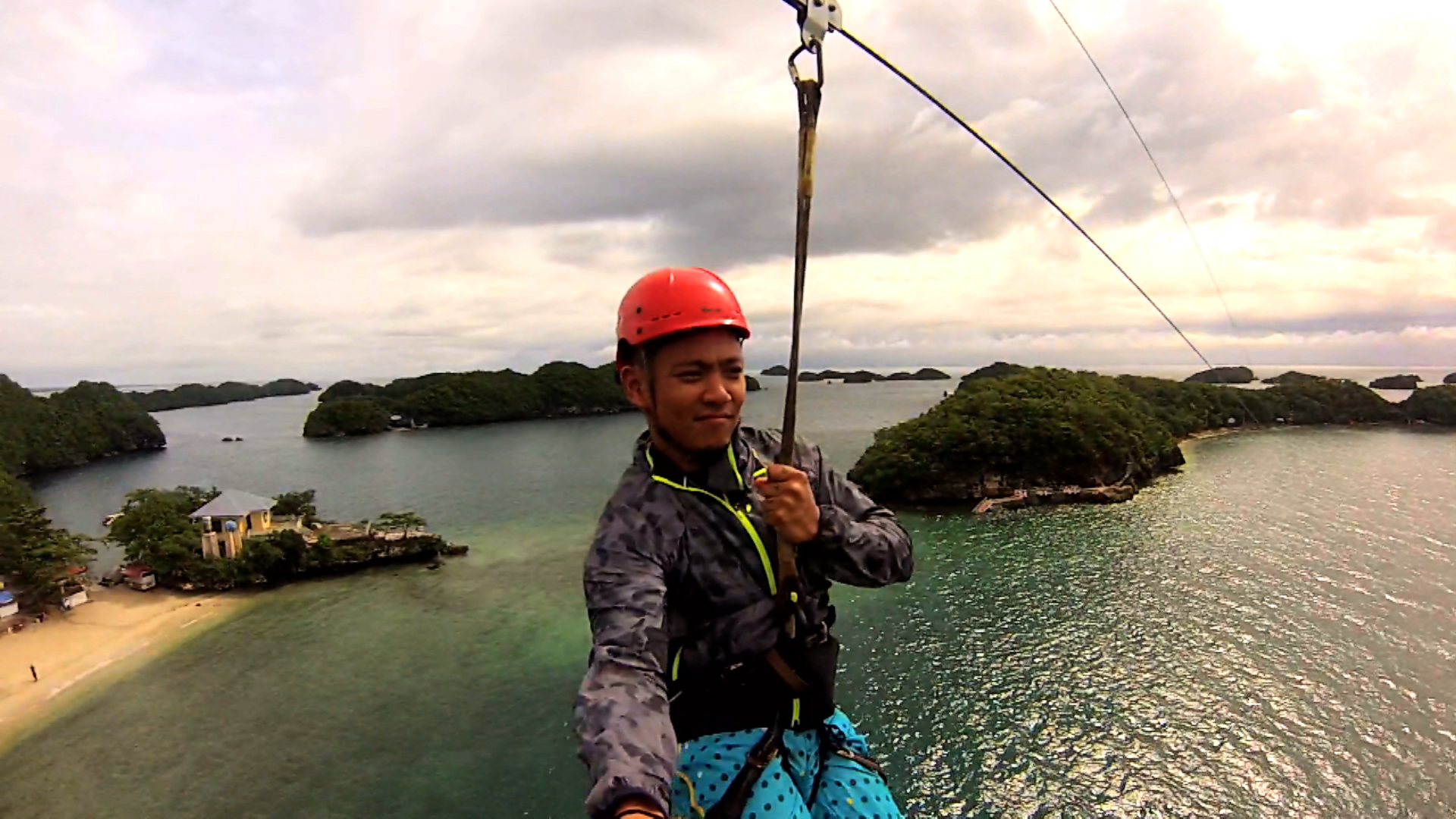 Who said island hopping can only be done through riding a boat? Here in Alaminos, you may cross two islands using a zipline! From Governor's Island, a 450-feet and 546- meter zipline is connected to Virgin Island. Level up island-hopping eh, Biyaheros? Plus, you also get the chance to have a wider view of the other islands while riding in this half-kilometer zipline.

Coral Garden

If you are tired of the usual snorkeling, you may try helmet diving in Coral Garden. Going to Coral Garden is just a 5-minute boat ride from Virgin Island.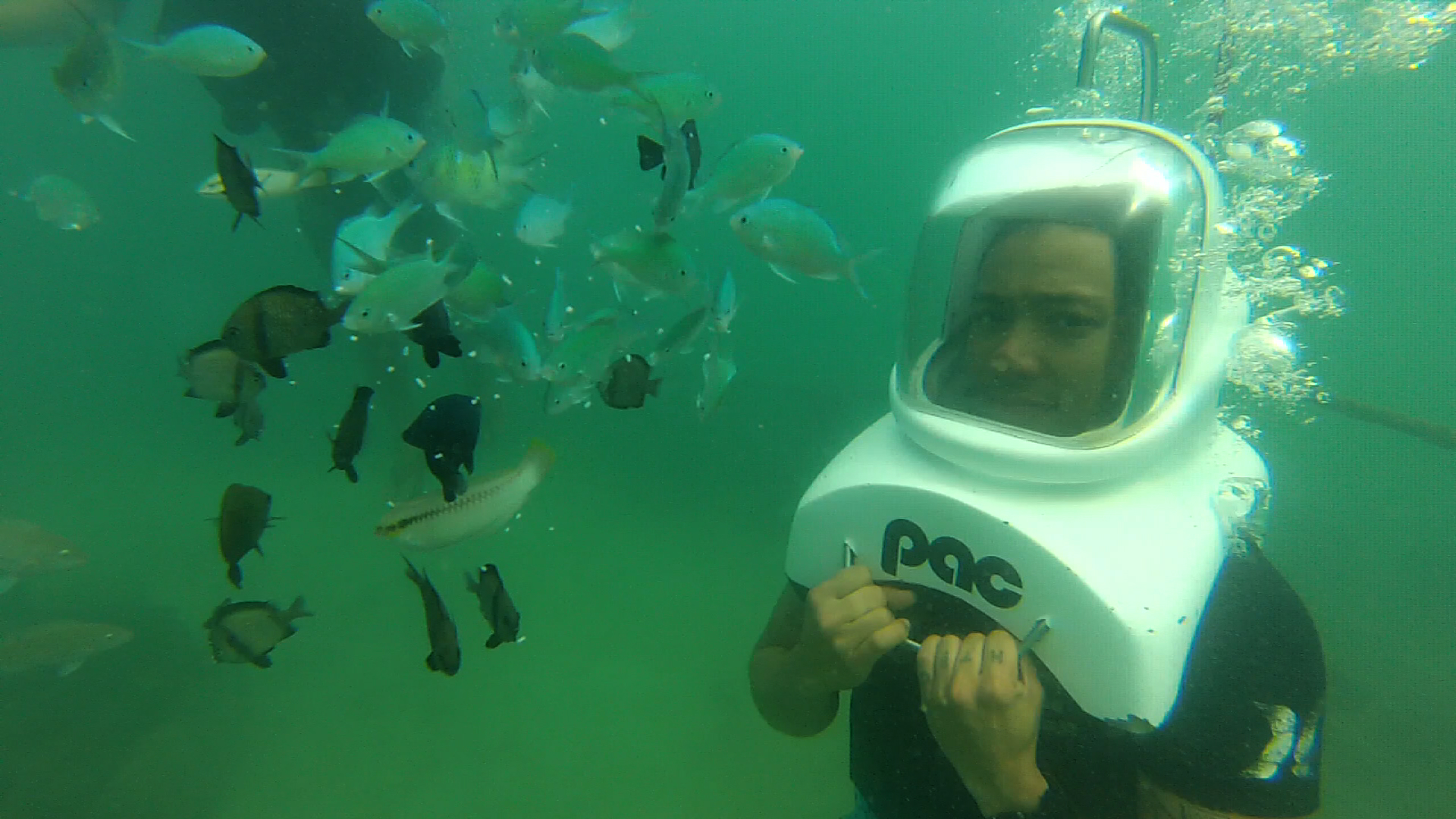 Before helmet diving, instructors will give you a short orientation for safety precautions.

The helmet to be used weighs 20-kilos but don't worry because once you go underwater, the gear will feel lighter.

Coral Garden boasts of a rich marine life. School of fishes are aplenty here. Just a reminder, you can watch the fishes but you are not allowed to touch them as close contact can stress these creatures. Avoid touching the corals too because they might get crushed.

Caving
Santo Rosario Cave, Mabini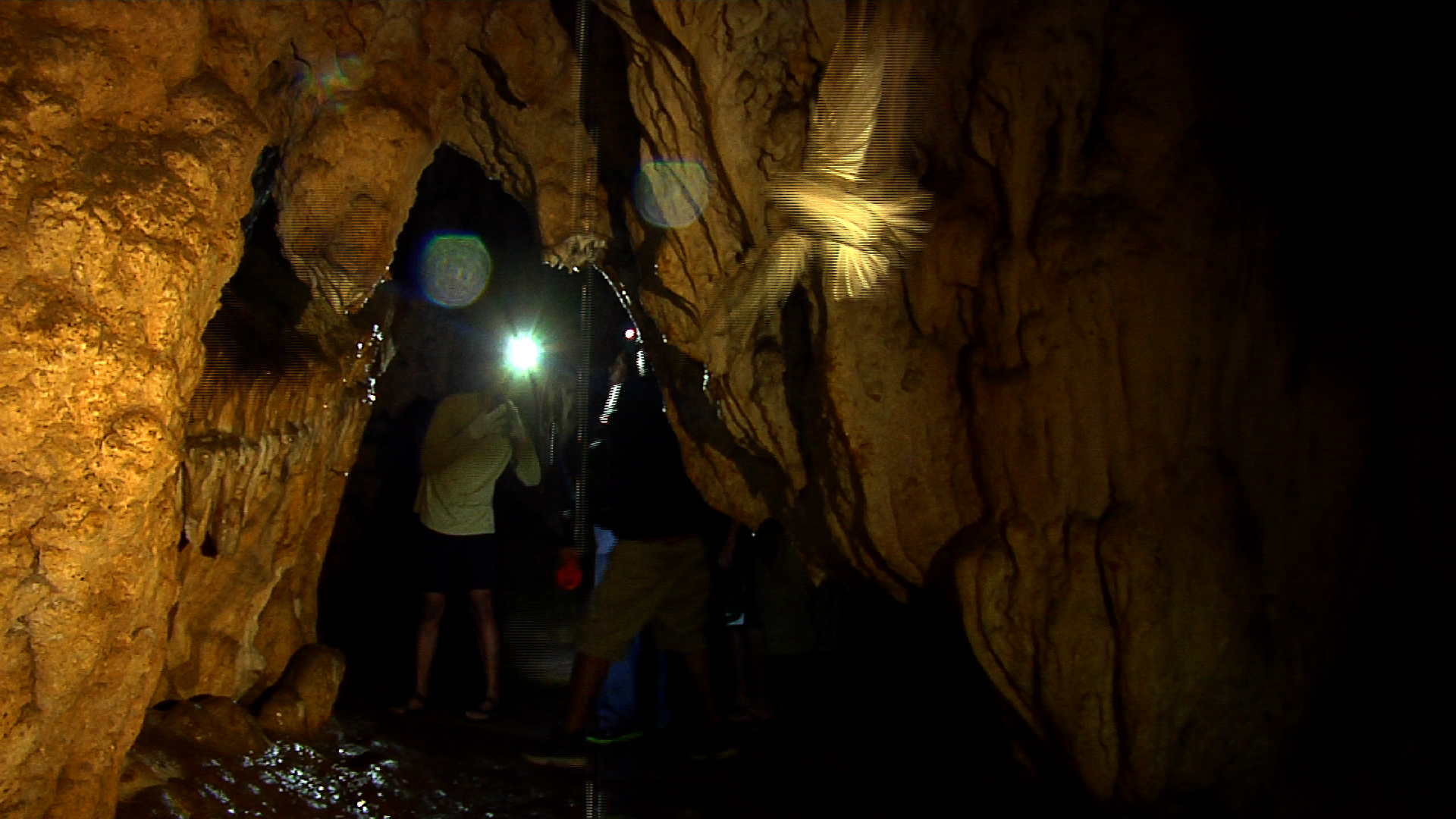 Entering Santo Rosario Cave is already a challenge. The entrance, called the curtained room because of its curtain-like stone formations, is a bit narrow so everyone is given a helmet for protection.

Inside, you will be able to witness amazing rock formations. The cave serves as a habitat for bats and small birds as well. The residents also believe that a mystical element lives inside the cave. But you don't need to worry because according to the tour guides, the spirits are the ones who protect those who enter the cave.

The entrance fee is worth P400 per person; a bit pricey but the payment includes a tour guide.

Where to stay

Vista de la Islas
The Boulevard, Barangay Lucap, Alaminos

Standard rooms at Vista de las Islas cost P2,500 which is good for a group of 4. Rooms are air-conditioned and inclusive of basic toiletries, refrigerator and TV. The accommodation also comes with breakfast for 2 persons.

If you want to relax, the resort also has an in-house spa. They also have a souvenir store for your pasalubong.

Hideaway Spa and Resort
Centro Toma, Surip, Bani, Pangasinan

If you want more space and you have cash to spare, you can rent a house at Hideaway Spa and Resort. For 8,000 per day, you have access to your own dining area, kitchen, and living room. It's like a home away from home.

They also have standard rooms that come with two beds and basic amenities like air-conditioning and toiletries. Rates start at P3,000 which is good for 4-5 persons.

What to eat

Binungey
P35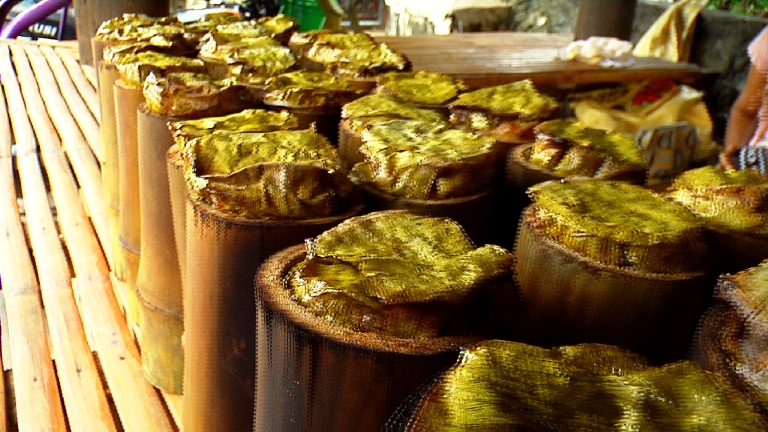 Binungey is a popular kakanin in Bolinao, Pangasinan. It is made of rice with coconut milk cooked inside a bamboo shoot. You can buy binungey near St. James Church in Bolinao.

Alaminos Longganisa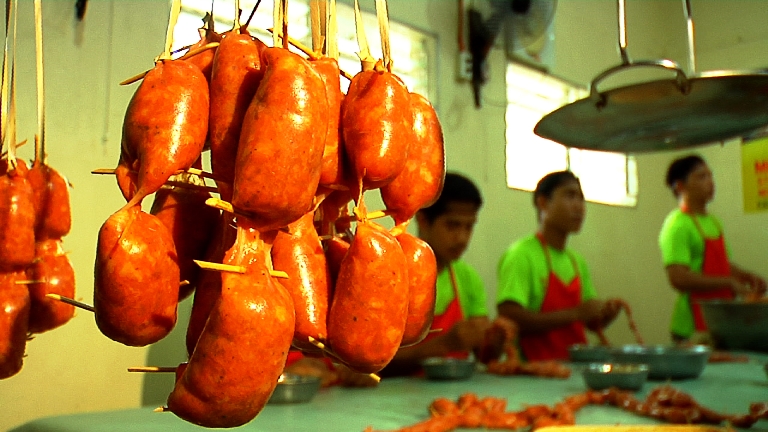 If you will buy pasalubong for your loved ones, be sure to include Alaminos Longganisa in your list. It is a bit salty but healthier than the regular longganisa because it is filled with garlic. It is a perfect match with Iloco vinegar.

Puto Calasiao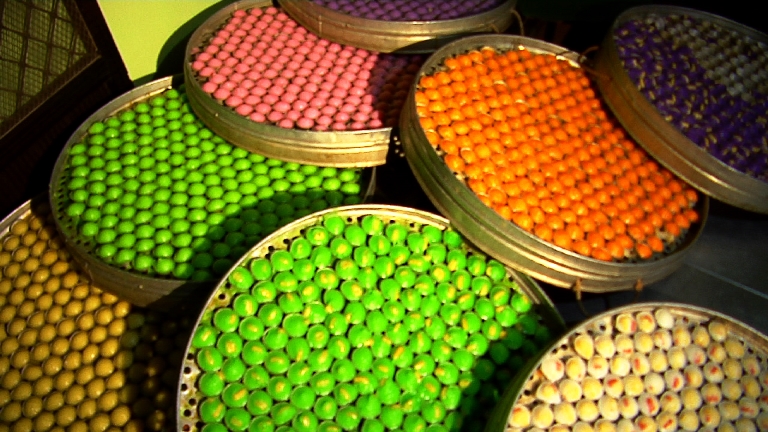 If you have been to Pangasinan, you know that puto calasiao is the province's best-selling pasalubong. Puto calasiao is no different from the usual puto except for its various flavors like green for pandan and ube for violet.

There is more to Pangasinan than its Hundred Islands. With the activities and adventures we have discovered, for sure, there will be more than a hundred reasons to visit this paradise! So Biyaheros, pack your bags and go to Pangasinan for that much awaited weekend getaway! –Gerald Vista/BMS