Filtered By: Newstv
NewsTV
'Good News': Fun summer activities for parent-child bonding

Keep the gadgets away — this summer is for family bonding!
While summer's the time when kids kick back and play with their friends, it's also a chance for parents to spend much-needed quality time with their children.
Staying indoors can be fun. Milyn Corral, a mom to a young boy named Binoy, says "ngayong summer, gusto ko productive 'yung anak ko. Gusto ko 'yung matututo siya pero enjoy rin kami kasi may bonding."
An added benefit of guided play: keeping your kids sharp. According to psychologist Lorenzo Abacan, an extended period without educational activities can lead to a "summer slide." "Kung sobrang kinalimutan ang academics during summer, mahihirapan siyang mag-adjust pagdating ng pasukan," he says.
Here are some fun and educational activities suitable for kids ages 7 and below.
Modified table golf
Materials: Colored sand, clay, popsicle stick, small figurines or toys from the house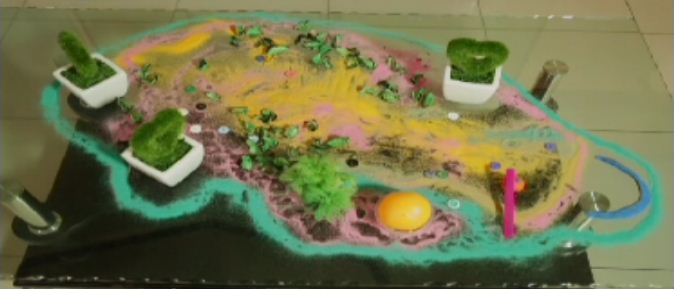 Got a spare table? Sprinkle colored sand to create a golf course and add toys as obstacles. Making a small ball out of clay is better than using a plastic one because it won't fall off the table easily.
"Sa pag-design pa lang ng golf course, made-develop na ang imagination pati ang planning skills ng inyong anak. Exciting pang maka-score ng points," says Love Anover of GMA News TV's "Good News."
DIY Play mat
Materials: Old bedsheet or manila paper, markers, toy cars and dolls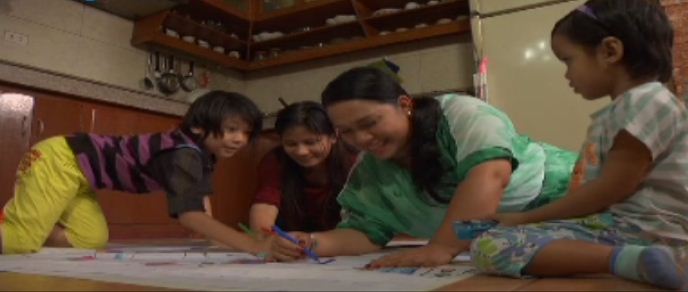 On an old bedsheet or manila paper, draw a map of a town with roads and buildings. You can model the area after your village, barangay or favorite park. Parents can make the straight lines of the roads, while the kids can color in the figures.
"Syempre masaya kasi may bonding kayo, at natututunan niya magkulay pati ang sense of direction. Educational na, may bonding pa, at nage-enjoy pa ang anak niyo." This also develops their ability to follow instructions such as coloring in between the lines.
Rainbow fan
Materials: Electric fan, acrylic paint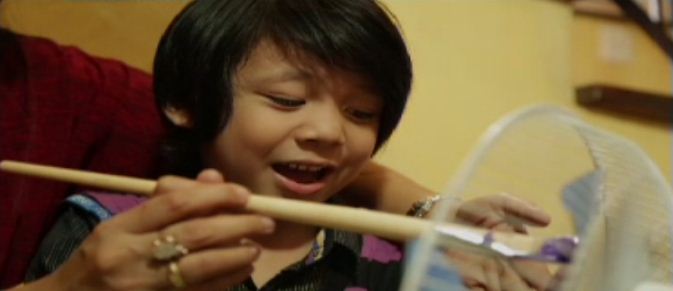 Even our favorite summer appliance, the electric fan, can become a bonding activity! To prep your fan, take off the plastic blades (make sure the fan's unplugged) and coat them with white base paint. Once this dries, you can paint each blade with a different color of acrylic paint.
We suggest painting them with the primary colors: red, blue and yellow. The next time you turn on the fan, you'll see a rainbow! For a more complex pattern, check out this tutorial. "Tuwang-tuwa ako na kahit sa loob ng bahay, mayroon palang magagawa na bonding para sa amin," says mommy Milyn.
Whichever activity you choose for your kids, what matters most is that you set aside time to focus on them. As Love puts it, "Ang pinaka-importanteng maibibigay natin sa mga anak ay ating oras."
— Cristina Tantengco/CM, GMA News