Filtered By: Opinion
Opinion
PHOTOS: Displaced earth – Climate refugees in the Philippines


For the millions of people in Metro Manila living on the margins and surrounding farming regions, changing weather patterns are starting to have an even greater impact on their lives.
Extreme drought is destroying rice paddies in the northern provinces, making it hard for farmers to meet quotas every harvest season, while the dams that provide water to the megalopolis, such as the Angat Dam in Bulacan province, are dropping to alarmingly low levels during the dry season.
As the monsoon and typhoon season comes, torrential rains and storms displace tens of thousands of families living in and around Manila.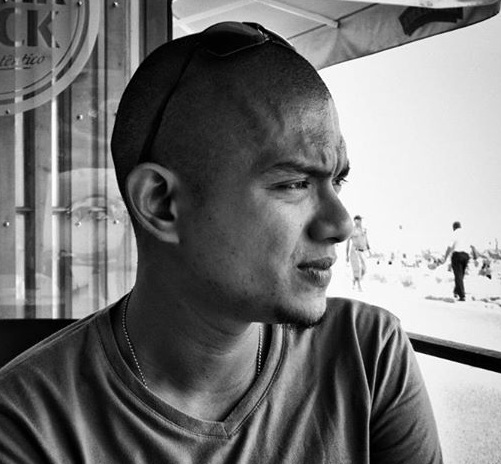 Veejay Villafranca
In the third quarter of 2009, back-to-back typhoons Ketsana and Parma ravaged the central and northern provinces of the Philippines. Nearly a thousand people died in the two storms, and thousands more were displaced, according to the National Disaster Coordinating Council. About 80 percent of Manila was submerged at one point, while landslides wiped out houses in remote mountainous areas and vast amounts of precious crops were destroyed.
After the tragedy, thousands of people who lost their homes were faced with the dilemma of continuing to live in areas vulnerable to extreme weather or endeavored to seek refuge elsewhere. But for many, the only choice was to stay.

The nation's fast-growing population, chaotic urban planning, and corruption all add to the problem. Manila is sinking due to over pumping of ground water for daily use, according to geologists from a consortium of governmental agencies and other aid organizations.
Watershed areas are being destroyed for new settlements, and sewage systems are becoming increasingly clogged, so that floods are exacerbated in Manila.
This project aims to illustrate different scenarios caused by severe weather patterns (El Nino & La Nina). These photographs focus on communities displaced due to the danger of, or caused by, massive flooding. It also shows farming communities in nearby provinces that are greatly affected by drought.
This project also aims to give a face to those who are greatly affected by climate change and who live under the continuous threat of severe weather events. Like a follow-up on the lives of the people who were displaced, the personal, close-up view is something often overlooked in the reportage of the long-term effects of disasters.

As scientists debate about the extent that climate change has on weather patterns, the world is undoubtedtly getting hotter. The United Nations' World Meteorological Organization reported, in November 2011, that 13 of the warmest years on record occurred during the past 15 years.
The UN's Intergovernmental Panel on Climate Change has also warned that tens of millions of people living in poorer countries will be most vulnerable to the impact of climate change as it worsens.
In these images, the project tells us, through visuals, the consequences that Filipinos will face if we do not act and combat this issue. – KDM, GMA News

---
Veejay Villafranca is a full scholar at the Asian Center for Journalism's photojournalism program and the managing partner of Imprenta Manila. His images have been exhibited in London, Lithuania, Hongkong, France, Portugal, and Norway, among others. These photos originally appeared in the author's website. We are re-posting it here with his permission.