Filtered By: Opinion
Opinion
Why Filipinos love to sing
It's in the headlines:
Rose "Osang" Fostanes
, 47-years-old and a Filipina caregiver working in Israel, was the runaway champ for "X-Factor Israel."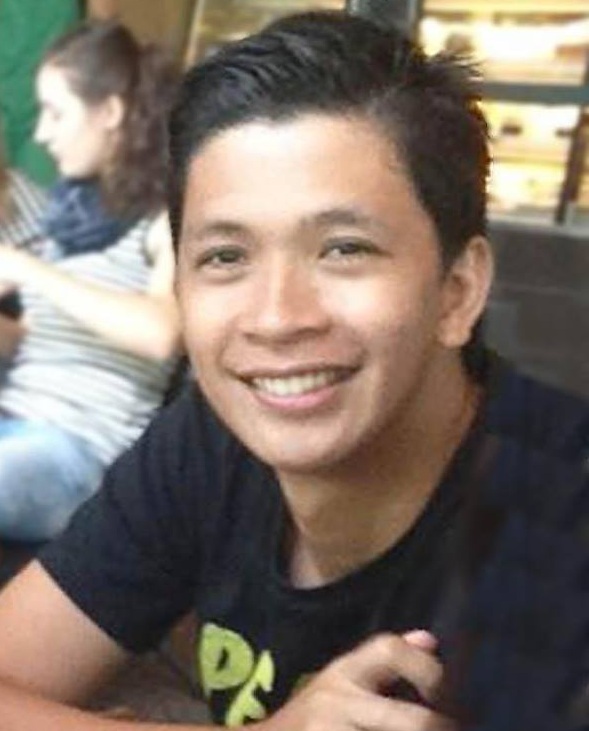 JR Lopez Gonzales
As a Filipino, it sure made me glad that a kababayan was able to do well despite the hardships she's had living away from her family. One good thing that came out of it, is that her win showed that the word "Filipina" does not always translate to humble caregiver.
I'm not saying that Filipinos as a race are the best singers. This is not a case of another Filipino pride overload – despite the deluge of Facebook statuses not checking for hot air. Yet, I have always believed there is a case for Filipinos being one the best singers in this part of the globe.
Yes, most Pinoys are great singers and despite my not knowing any studies regarding this conjecture, I have to say that this archipelago has the most singers and karaoke machines per capita.
One of the reasons is that we are one of the happiest people in the world. We can easily find contentment without the finer things in life, one of which is grabbing that mic and warbling – often with a beer mug in hand.
Almost all of the households spend their leisure time singing on the karaoke, locally termed the videoke. Those machines exist everywhere, together with the reverberating noise every time one's got the urge to belt out a few lines from Michael Learns to Rock.

We love our karaoke. In this country where there is little entertainment, five pesos per song at the videoke is really quite affordable. Weirdly enough, we take the idea of killer karaoke to a different level. As in, literally. Some people even get killed at sing-along bars because of their bad rendition of Old Blue Eye's "My Way." Yes, we are dead serious with our singing. Sorry for the pun.
We've been into competitive singing for quite a while, too. It has been said that before the "American Idol", "X-Factor", or any other franchised talent competitions, we already had our versions of those in our local barrios. And that's we have been doing these for centuries. That's no exaggeration.
According to the journals of Jose Rizal, while he was in Japan, he stopped when he heard a band playing Strauss. Apparently moved by the performance, he inched closer and heard them mutter in a recognizable dialect. They were talking in Tagalog. He later learned that these were his kababayans performing overseas.
The Philippines has been influenced by numerous cultures, so it's not surprising that our melodies are diverse and unique among Asias countries. Music and dance are part of any Pinoy occasion, whether it's religious or cultural.
Largely because of the Western influence since the 1500s, the Filipino songs are hybrids of some sort. One of the forms of these songs is the kundiman which is characterized by a soulful and gentle style. We have troubadours, too. Songwriters like Levi Celerio or Freddie Aguilar are noted for their ballads and folk songs. Think about the likes of the song "Rosas Pandan," and you'll see why Filipino songs seem to flow more "smoothly" and are easy to listen to.
Another likely reason for Pinoy vocal talent is our prowess with the English language. Majority of our popular songs are, after all, in English.

Because of these reasons, the Philippines has been Asia's top representative to international chorale and singing competitions. Filipinos have also made considerable strides in Broadway and the West End. The likes of Charice Pempengco, Tony awardee Lea Salonga, Arnel Pineda of Journey, Banig Roberto, and Jessica Sanchez to make us proud.
Unfortunately, Filipino talent is still largely underestimated in the world singing community. Filipino names of singers in the Western hemisphere are still quite uncommon in other popular mediums, probably because of some intermittent factors of marketing and exposure.
Maybe we have to learn from the Koreans and
PSY
?
Just how many Pinoy performers have managed world acclaim? Not many. Maybe it's not too late to develop our own style? We can export our own just like how we did back in the seventies with "Anak"? That is, if we can get out of Western music's shackles.
There are wonderful Filipino singers, but they deserve to be heard and recognized more in the global arena. For the moment though we have Osang. She is not the first achiever in this field and, with the plethora of singers in the country, her feat will certainly not be the last. — KDM, GMA News

---
JR Lopez Gonzales blogs at PoliTikalon and is a senior law student at the Mindanao State University in Marawi City. This piece originally appeared in his blog on January 17. We are re-posting it here with his permission. Follow him on Twitter @JRJRGon.