Filtered By: Pinoyabroad
Pinoy Abroad
2 Pinoys killed in powerful Turkey quake —embassy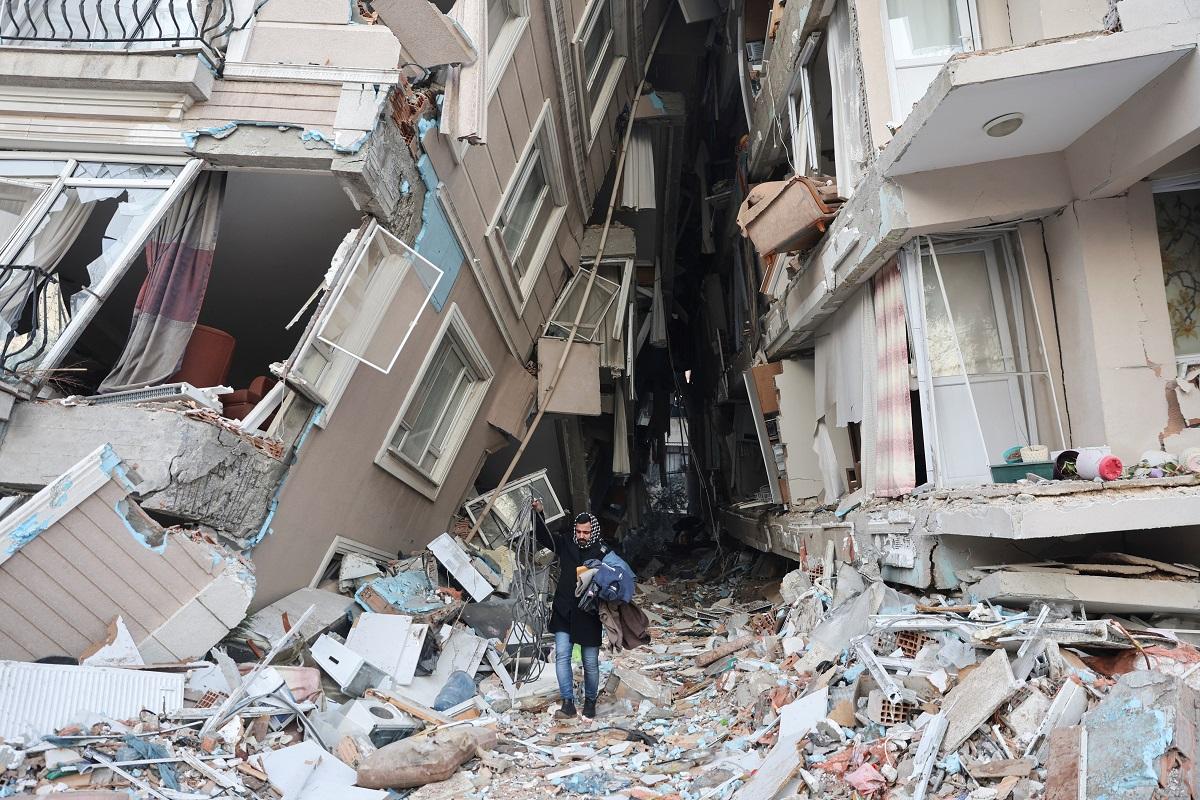 Two Filipinos were killed in the 7.8-magnitude earthquake that hit Turkey and Syria on February 6, the Philippine Embassy confirmed on Friday.
"It is with deepest regret that the Embassy must inform the public of the passing of two Filipinos, both earlier reported to be missing in Antakya," the embassy said in a statement.
The embassy did not identify the fatalities but said together with the consulate general, it is already coordinating with the victims' families in the Philippines and in Turkey.
The embassy also said that a Filipino previously reported as missing was found to be alive.
An Agence France-Presse report said the death toll from the massive earthquake has topped 21,000.
The quake struck early Monday as people slept, in a region where many had already suffered loss and displacement due to Syria's civil war.
According to the Philippine Embassy, the Philippine rescue team deployed in southeast Turkey has evacuated more than 10 Filipino families from Antakya in Hatay province, one of the hardest hit areas.
The families are currently being shuttled back to Ankara, Turkey's capital, where they will be sheltered.
"We continue to tirelessly reach out to as many Filipinos as possible and acknowledge the support of the local Filipino community leaders and their network," the embassy said.
"The team will continue to exhaust all efforts to account for Filipinos in affected regions," it added.
President Ferdinand "Bongbong" Marcos Jr., meanwhile, mourned the death of two Filipinos.
"It is with deep regret that we learn of the passing of two Filipinos in the recent 7.8-magnitude earthquake that devastated Türkiye," Marcos said on Twitter.
"The Philippine Embassy continues to work tirelessly to verify any and all information on Filipinos affected by the quake."
The Philippine government has sent a response team to Turkey to help in the ongoing operations. The team arrived in Istanbul on Thursday.
According to Office of Civil Defense (OCD) Undersecretary Ariel Nepomuceno, the Philippine contingent remains dedicated and ready for the mission to help the people of Turkey and all the earthquake victims despite the challenges they had met since leaving the Philippines.
The OCD said two members of the contingent were not able to join the trip due to lack of travel documents.
Meanwhile, the team is expected to begin its mission upon arrival in Adiyaman, Nepomuceno said.
"Our team in Turkey is well coordinated with the Turkish Government and with our embassy officials. This strong coordination facilitated the smooth arrival and operations in the designated area in Turkey thereby ensuring the adherence to international standards," he said in a press release.
On the other hand, the Philippine government has yet to respond to the flash appeal of quake-hit Syria for assistance.
"Wala pa. I-inquire ninyo na lang sa [Department of Foreign Affairs] (No response yet. Just ask the DFA)," OCD spokesperson Assistant Secretary Bernardo Rafaelito Alejandro IV said during a press briefing Friday.
On Thursday, the OCD said the Syrian government has made an appeal to the Philippine government for assistance following the magnitude 7.8 earthquake that struck the country and Turkey.—Joviland Rita and Anna Felica Bajo/KBK/AOL, GMA Integrated News