Filtered By: Pinoyabroad
Pinoy Abroad
Gov't to provide P10,000 in aid to OFWs awaiting Saudi back pay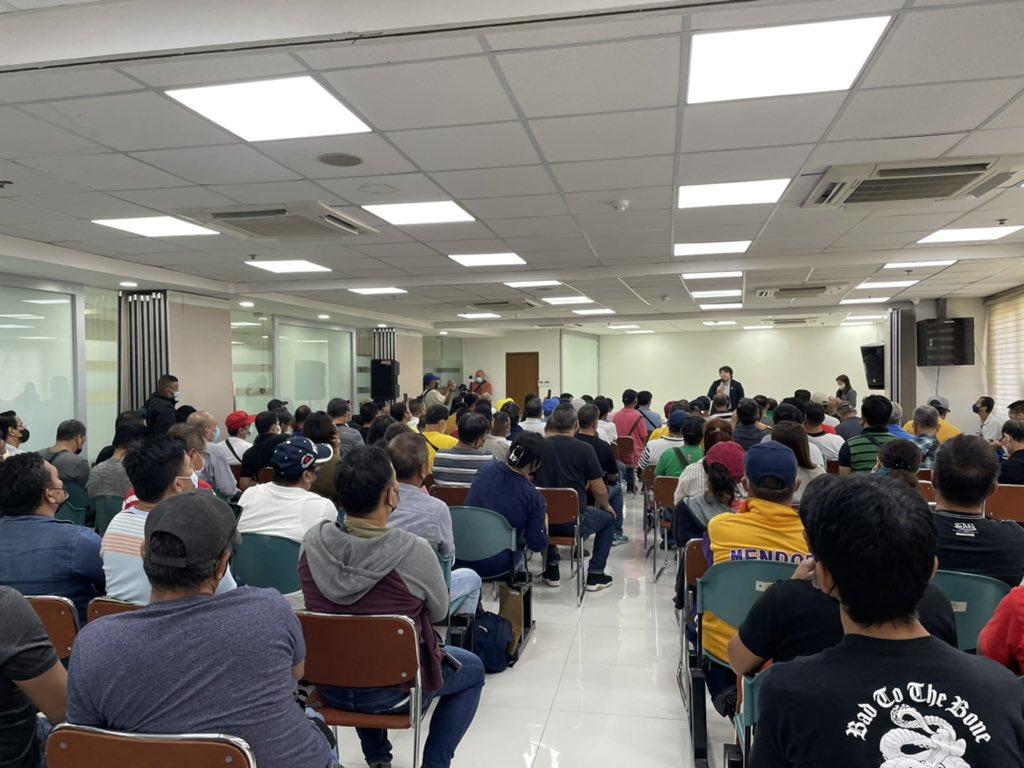 More than three months since Saudi Crown Prince Mohammed bin Salman promised to President Ferdinand "Bongbong" Marcos Jr. that Saudi Arabia will shoulder the unpaid wages of over 10,000 Filipino workers from bankrupt or struggling oil companies, the Saudi government has yet to deliver on its commitment.
With many of the affected OFWs still without work, the Philippine government said it will provide P10,000 in aid to each worker waiting for the Saudi government to fulfill its promise.
"To the claimants, we are extending a humanitarian package," Department of Migrant Workers (DMW) Secretary Susan Ople said Tuesday.
"It may be modest, but I hope that somehow it can help, especially to those who are sick or those who can no longer find jobs, particularly to those who have passed away and their families."
The funding for this initiative will come from both the DMW and the Department of Social Welfare and Development (DSWD).
"We will be signing a memorandum of agreement with Secretary Rex Gatchalian to arrange the scheduling as soon as possible. The money is already there, we just need to finalize the mechanics and guidelines, and OWWA will be releasing them," Ople added.
The kingdom had promised to pay 2 billion riyals to cover the unpaid salaries of workers of construction firms that declared bankruptcy in the years 2015 and 2016, including three major Saudi oil companies: Saudi Oger, MMG, and the Bin Laden Group.
In the eight long years since, the affected workers have sought help and justice from the Philippine government, particularly from the DMW.
In an interview with GMA Integrated News, Ople said that the Saudi Labor Secretary has given a commitment to resolve the issue and finally pay the back wages owed to the migrant workers.
"There's no question, it's just really a matter of them figuring out how to go about it, kasi huwag po natin kalimutan ang na-bankrupt hindi yung Saudi government, ang na-bankrupt 'yung 2015-2016 mga private construction companies and hindi lang tayo ang nationality," she said.
To follow up on the commitment, DMW Undersecretary Bernard Olalia will travel to Saudi Arabia on March 19 to continue the negotiations and preliminary talks. Ople said that she will provide updates as soon as she receives them from the concerned authorities. — BM, GMA Integrated News