Filtered By: Pinoyabroad
Pinoy Abroad
Aussie envoy tells Pinoys: Apply for tourist visa to Australia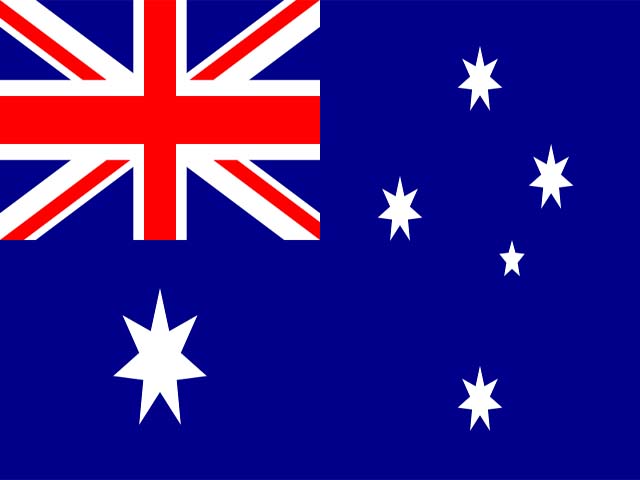 Australia's ambassador to the Philippines said Filipinos should not be afraid to apply for an Australian visa as she invited more visitors from the country to visit the "Land Down Under" for tourism.
At the Philippine launch of Australia's Come and Say G'Day global tourism campaign this week, Yu said Filipino applicants can expect shorter visa processing time by just following the guidelines and submitting the required documents.
"If you go to the website and you follow the step by step process that is outlined for you it actually can shorten the time required to get you a visa. Really easy. So please apply, don't be afraid," Yu said.
The envoy said applicants can get a visa within 10 to 14 days.
"We try to make it as easy for you as possible. Don't think that it's gonna be a long wait because we've been working really hard to reduce the stock of visa applications we had on hand straight up to the pandemic," she said.
After two years of global travel restrictions due to the COVID-19 pandemic, Yu said its new travel campaign "Come and Say G'Day," an iconic Australian welcome, is Australia's creative and fun invitation to the world, including the Philippines.
"As we see increased direct flights between our countries, this is the time to remind Filipinos why Australia is the best place to take a holiday," Yu said, adding there is an increasing number of high-value Philippine leisure travelers who are considering an Australian holiday.
Known around the world for its iconic attractions, such as the Sydney Harbour Bridge and the Great Barrier Reef, Yu said there are more places of interests that Filipinos can explore in other parts of Australia.
"Now is the time to remind Filipinos of these things as well as showcase a number of our less known but equally spectacular experiences and destinations," she said.
Australia's Minister for Trade and Tourism Don Farrell formally launched the travel campaign this week in Manila, where he also met Philippine officials to bolster the two countries' economic engagement.
Citing good relations with the Philippines, where Australia "have lots of things in common," Farrell said Canberra wants to further "build on this link between our two countries."
"You are very welcome to make the trip to Australia and once you get there you will absolutely have a fantastic time," Farrell said at the embassy's tourism campaign reception Monday.
As Australia seeks to increase two-way investments, Ambassador Yu said there are a number of economic opportunities that can be explored between Manila and Canberra, "and tourism is a very important component to it."
Before the pandemic, Yu said there were nearly 160,000 arrivals from the Philippines to Australia. Of this figure, 43% were visiting friends or relatives, 31% holidaymakers, and four percent students, making the Philippines the 15th largest source market for Australia in terms of visitors and 21st in terms of visitor spend.
Also in attendance at the event was Andrew Hogg, Tourism Australia's Executive General Manager for Eastern Markets and Aviation, who urged Filipinos to consider Australia for their next leisure destination.
During the reception, the embassy featured the campaign's flagship short film introducing Australian destinations through CGI-animated characters, Ruby, a souvenir Kangaroo, voiced by Australian actor Rose Byrne, and Louie, a toy unicorn, representing international visitors, voiced by actor Will Arnett.
"The new campaign shows travelers what they've been missing in Australia – the vast landscapes, our world-famous icons and the epic adventures," Hogg said, adding, "We are inviting Filipino travelers to think big, and say G'Day to the holiday they've been waiting for."
There are currently 31 direct flights a week from the Philippines offered by Cebu Pacific, Philippine Airlines, Australia's national carrier, Qantas. Direct flights are available between Manila and Sydney, Melbourne, Brisbane and Perth. —LBG, GMA Integrated News