Filtered By: Pinoyabroad
Pinoy Abroad
UAE-based Pinoy builds garden to beat COVID-19 boredom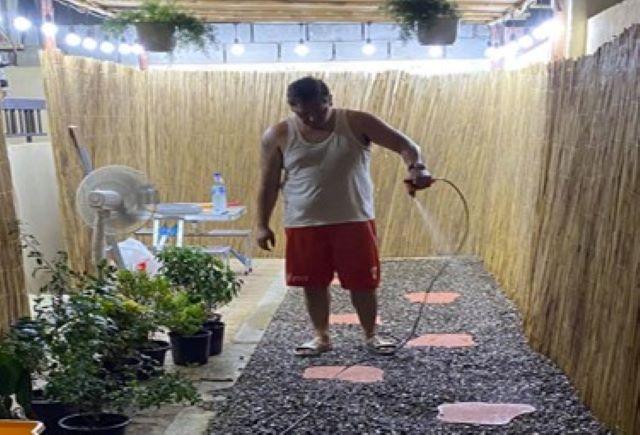 Filipinos' knack for anything to get by during harsh situations is demonstrated again in the resourcefulness and creativity of a 45-year-old senior physiotherapist in a government hospital in Abu Dhabi in the United Arab Emirates.
Raymund Balboa, even turned the dullness of the COVID-19 lockdown into an inspiration to achieve his dream of having a backyard garden.
"Since 2014 when we got our house here in Al Muwaiji, the first thing we had wanted to do is to transform our backyard into a garden with a small tent where we can relax in the morning and in the evening especially during winter months. But we tend to postpone it every time we plan to build it," shared Raymund, referring to himself and his wife.
"But this year, because of the pandemic, many of our daily routines have changed. For us, it's good in a way that we find more time with each other especially with our kids. And with the influence of social media, we saw many people are into indoor plants. So, we started collecting indoor plants," he added in an interview via Messenger on August 23.
Balboa also did this for his wife who is as passionate as he is in gardening.
"Of course, all of us want to give as much as possible to our loved ones not just because you want them to be happy but also because you want to show them how much you love them and support their passion 100%.
"If you put or invest in something that you really like doing together like this backyard garden of ours, whether by means of money and time, the rewards after that are beyond measure. We can also share the experience with our children as they do their part in building it. And it is worth to remember and talk about when we grow old," he said. —LBG, GMA News