Filtered By: Pinoyabroad
Pinoy Abroad
Jobless OFW in UAE who opened milk tea business during pandemic now set for third store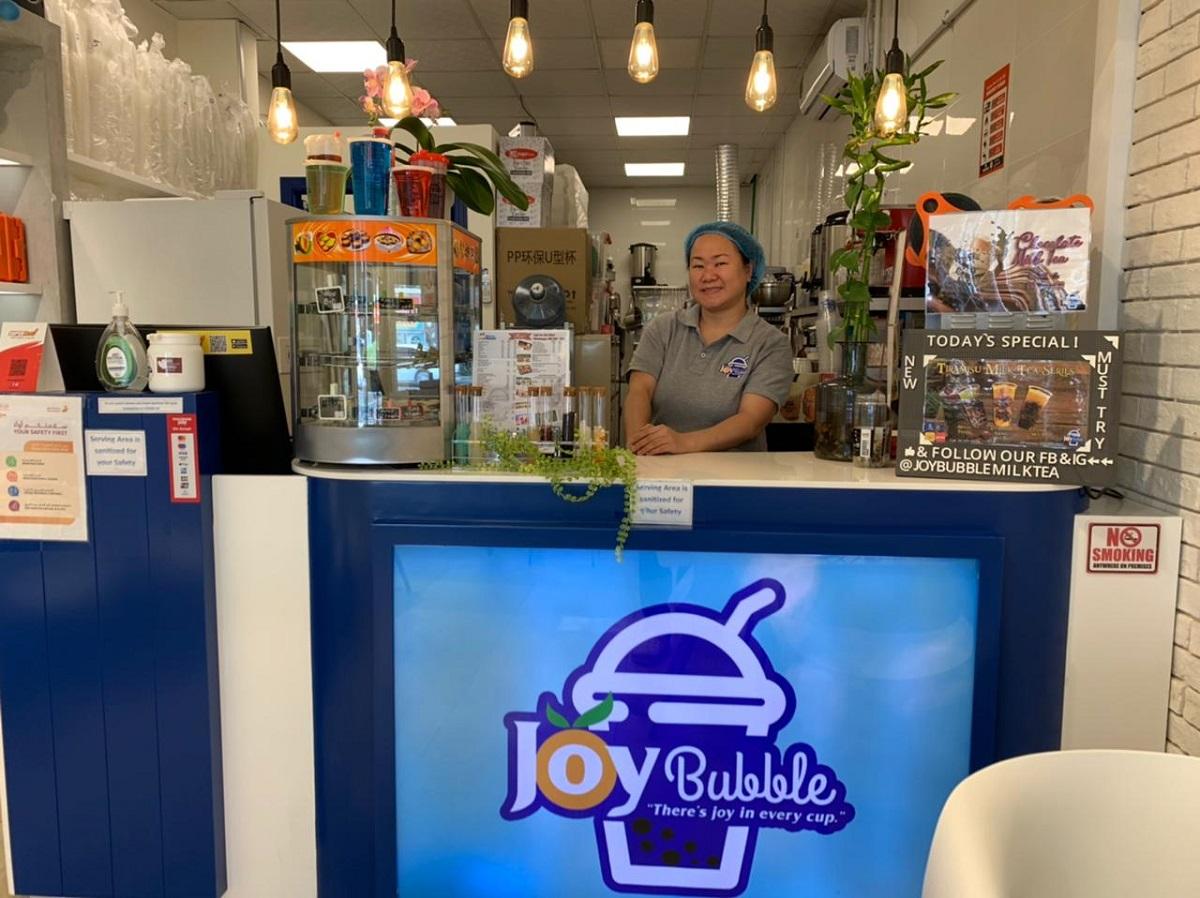 DUBAI, United Arab Emirates – A jobless overseas Filipino worker (OFW), who spent her 10-year savings on a milk tea store that opened last year amid the COVID-19 pandemic, has managed to pull through despite the odds.
Not only was Vin Jimenez was able to open a second store, she is already planning on opening a third one by the end of the year.
Jimenez, who hails from Angeles City in Pampanga, said she and her husband were also planning to open franchising opportunities by April 2021.
"The business went smoothly until the most challenging part came when the government announced a temporary closure of the Dubai Metro due to pandemic," recalled Jimenez of the milk tea business' initial days.
The milk tea store, named Joy Bubble, opened on March 12, 2020 in Al Qusais, an area in the outskirts of north Dubai. On April 4, 2020, the government put strict quarantine measures in place.
"It prevented our employees from reporting to work; also, the sterilization programs halted business operations to a shorter run of 8 p.m. due to the curfew imposed," Jimenez told GMA News Online.
Silver lining
Jimenez, who has a degree in finance and managerial accounting from Holy Angel University in Angeles City, said opportunity presented itself when people started working from home.
"It was a silver lining that spiked the demand in food deliveries including our bubble teas," she said. "My husband rolled up his sleeves and said, 'We have to run the business by ourselves, literally'."
And so husband and wife buckled down to work, managing the store – from taking orders, preparing them, delivery and customer service.
"We immediately added rider services partnering with us to reach more customers on time and we were able to hit our targets. It was really a very humbling experience serving our customers who did not know they were dealing with the store owner themselves," Jimenez said.
After 10 months of opening their flagship store, the couple were able to open their second one in Bur Dubai, an area in the center of the city and otherwise known as "Old Dubai."
"We employed people who lost jobs due to the pandemic," said Jimenez.
Visit visa
Jimenez came to Dubai in March 2007 on a visit visa acquired with money that her auntie loaned her, which also covered plane ticket. Her husband and two children joined her in 2010.
Within a week upon arrival, Jimenez got a job as site secretary for a construction company. She moved to a reputable trading company, which however closed by end of 2019.
"Being unemployed for some time triggered my brave decision to open up my own venture in Dubai," said Jimenez, whose plans were further bolstered by an eight-week, intensive business course program for OFWs organized by the non-profit, non-government Philippine Business Council – Dubai & Northern Emirates (PBC-DNE) operated by OFWs themselves.
"It was timely for me to attend the program (which was called Genbiz) as trainors were reputable and long-established Filipino businessmen in Dubai sharing their insights right from A to Z of setting up," said Jimenez.
"Having the right product and business trainings, I was ready to start my own business in Dubai so I used all my decade-earned savings being an OFW and downgraded our car for additional funding," she added.
Jimenez said she thought of a bubble tea business because "it is a booming business in Southeast Asia."
She said she actually went to Taiwan in October 2019 to do research in the highland tea farms of Nantou County and then to Kaohsiung for formal training in milk-tea making. —KBK, GMA News