Filtered By: Publicaffairs
Public Affairs
'Ang Iskul Kong Bakwit', dokumentaryo ni Atom Araullo, ngayong Biyernes sa I-Witness
'Ang Iskul Kong Bakwit', dokumentaryo ni Atom Araullo
August 14, 2020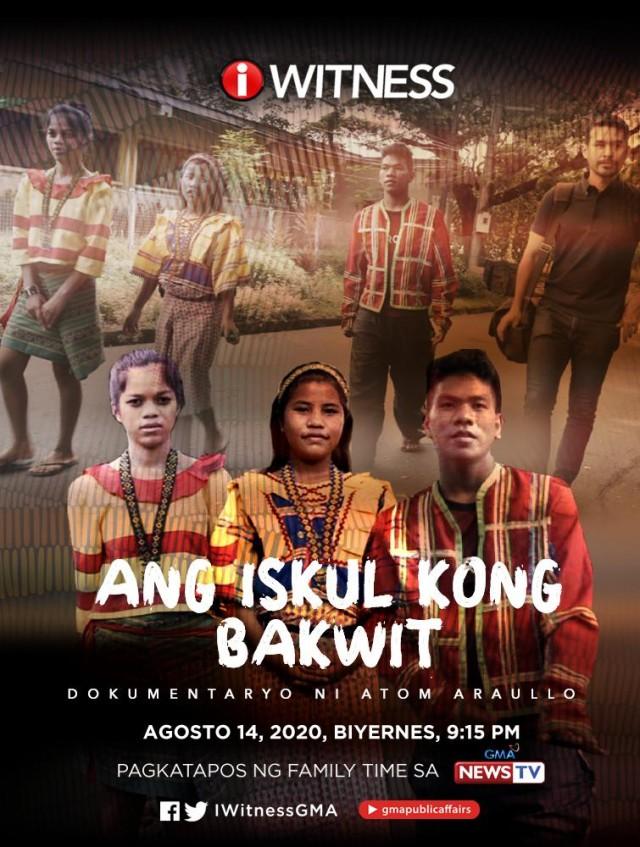 Red tagging for the nomadic tribes of Lumads in Mindanao started during the term of President Noynoy Aquino. These Lumads have been categorized as rebels. Since then, they have been seeking better lives. They moved from place to place to avoid being detained by the military. The ancestral lands that are supposedly owned by the IPs are grabbed by the private sectors.
Aside from being stripped off their lands, the children are also deprived of education because the Department of Education is closing off their Lumad schools. According to DepEd, those structures are haven to insurrection. On the other hand, the elders began to disassociate their teachings from the DepEd curriculum. It does not suit they culture and heritage.
But last year, some of them, especially the students, decided to stay in Manila to seek solutions on their grievances. Unfortunately, what they got are promises. Now, the only means of being heard is through participating in rallies. One secluded area in Metro Manila is shared to the 75 young Lumads to support this endeavor. It is kept secret because a discovery means being transported back to Mindanao.
Since then, these students are being taught by volunteer Lumad teachers to continue their education especially during the covid-19 pandemic. They get by with financial help from NGOs.
There are 10 volunteer teachers. Among them is 22-year old Rose Hayahay and 20-year old Beverly Gofredo. Teacher Rose has been helping the "Bakwit" schools for 3 years now. She hails from Davao del Norte. Rose has a degree in BS Mathematics but she opted to teach these Lumad kids out of the need to uplift them while Beverly is an undergraduate Lumad student.
Most of these children are traumatized by the militarization in their area. As part of healing, the teachers engage the students in psycho-social intervention.
Find out more about this Bakwit School from Atom Araullo this August 14 at 9:15 PM on GMA News TV!