Filtered By: Publicaffairs
Public Affairs
KMJS tops Urban Philippines in June, hits 30M FB followers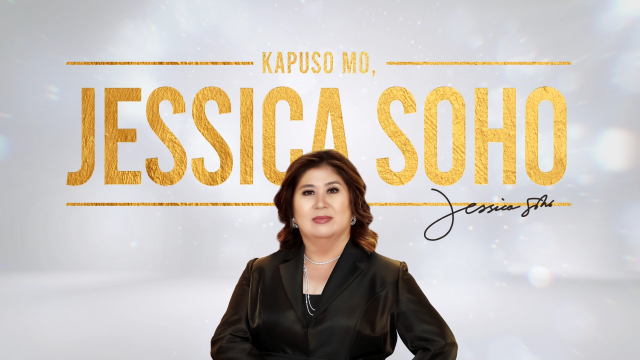 KMJS tops Urban Philippines in June, hits 30M FB followers

With world-class storytelling, multi-awarded public affairs show Kapuso Mo, Jessica Soho (KMJS) remains a force to reckon with on-air and online – becoming the most watched TV program in Urban Philippines for the month of June and further growing its strong presence on various social media platforms.

Data from Nielsen TV Audience Measurement show that the news magazine program hosted by highly-acclaimed broadcast journalist Jessica Soho posted a combined (GMA and GTV) people rating of 15.1 percent in National Urban TV audience measurement (NUTAM) for the month of June. It likewise topped the TV programs aired on the Kapuso Network's main channel, GMA, for the same period, with a people rating of 12.7 percent.

KMJS' dominance extends beyond television. Just recently, its official Facebook page reached 30 million followers, cementing its position as the most followed Philippine TV program on the platform.

This also makes KMJS one of the local TV shows with a huge online following. As of this writing, KMJS boasts a staggering total of almost 40 million total followers — over 30 million from Facebook, over 6.2 million from TikTok, over 2 million from Instagram, and over a million from Twitter.

Videos uploaded on KMJS's online platforms continue to capture netizens' interest. From January 1 to June 30, 2023, KMJS has logged more than 2.8 billion views across all platforms. It clocked over 1.7 billion views on Facebook, over 760 million views on TikTok, and over 428 million views on YouTube.

On Facebook, among the top videos that contributed to the high volume of views as of June include "Huli-Dap," which raked in 25.8 million views; "Jopay, Kumusta Ka Na?' with 16.8 million views; "Yaya Nightmare" with 14.8 million views; "Amok" with 14.1 million views; and "Liwanag sa Butas" with 14 million views.

Aside from being the Filipinos' Sunday night viewing habit, KMJS has been a powerful platform where stories are not only shared but become inspirations for viewers to help, give hope, and change lives.

It does not come as a surprise that KMJS remains one of the most awarded shows in the country. It once again raised the Philippine flag after bringing home the World Gold Medal at the 2023 New York Festivals TV & Film (NYF) Awards – its third NYF medal after winning Bronze Medals in 2019 and 2022.

Catch KMJS every Sunday night on GMA, GTV, and Pinoy Hits channels.

For more updates on GMA Network, visit www.gmanetwork.com. #