Filtered By: Scitech
SciTech
Metro Manila's 'secret' wildlife sanctuary—and why it might disappear soon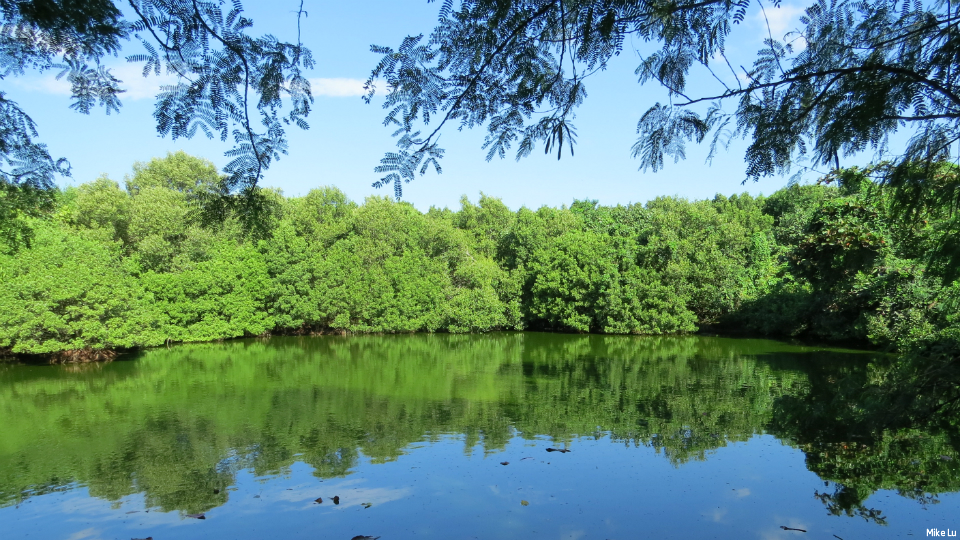 A secluded pond in the Las Piñas Parañaque Critical Habitat and Ecotourism Area (LPPCHEA) serves as a haven for endangered wildlife.
Hidden in the grimy, murky heart of Metro Manila is a pristine nature preserve that's home to hundreds of species of rare flora and fauna—and it may all soon disappear before we know it.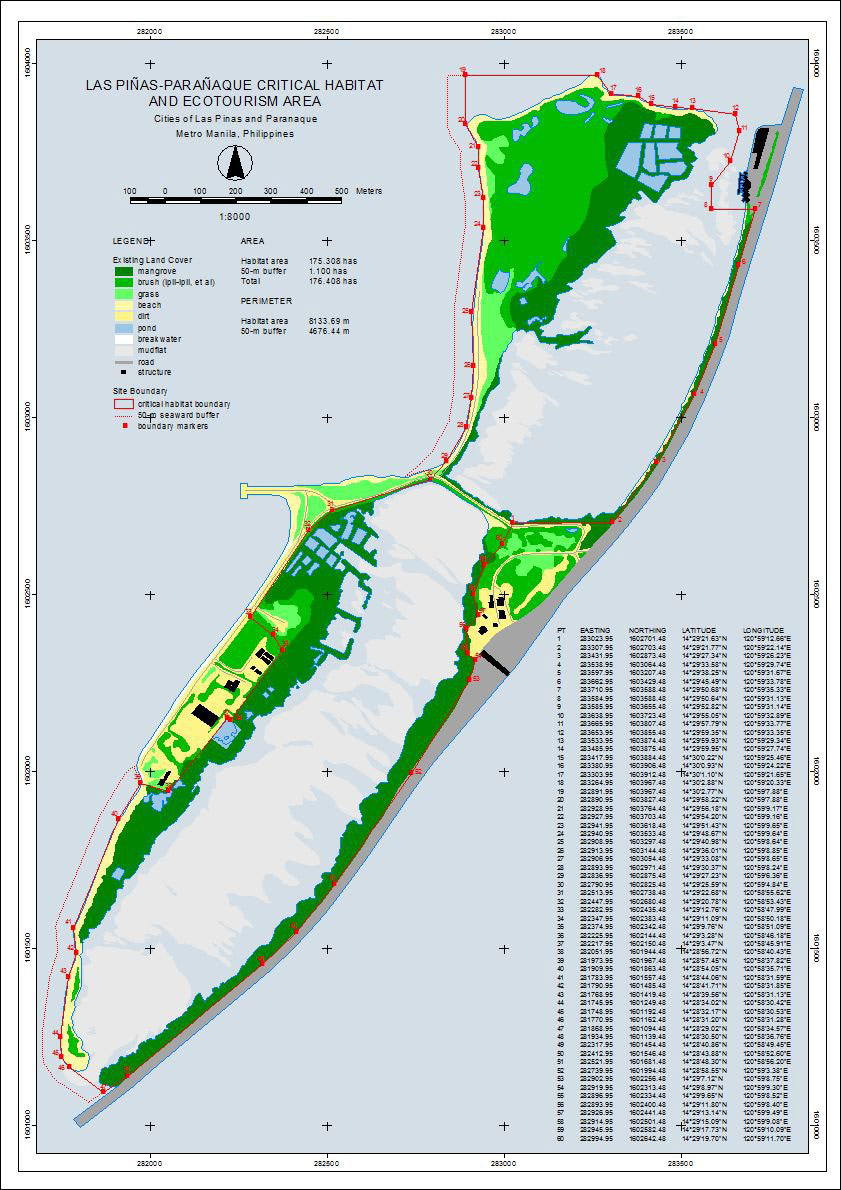 The Las Piñas Parañaque Critical Habitat and Ecotourism Area (LPPCHEA) is a unique space in a metropolis not always known for its scenic beauty. This 175-hectare zone comprises a mangrove forest of eight species covering about 30 hectares; tidal mudflats extending about 114 hectares; secluded ponds with fringing salt-tolerant vegetation; a coastal lagoon—and, amazingly for Metro Manila, a beach area (albeit strewn with flotsam and jetsam from Manila Bay).
LPPCHEA's mudflats and mangrove network are highly important yet undervalued ecosystems. They function as a spawning ground, nursery and sanctuary for many fish species and other wildlife. A study made by the National Fisheries Research and Development Institute in 2012 found that the eastern part of Manila Bay is a "hotspot" for fish spawning, and LPPCHEA's mudflats, mangroves and other aquatic vegetation are very likely part of the reason why.
LPPCHEA also serves as a natural barrier against storm surges and high tides, as well as a catchment area for floodwaters, reducing the risk of disasters in this part of Manila Bay.
LPPCHEA is a haven for indigenous and migratory birds that use the mangrove trees as roosts and nesting areas and the mudflats and beach as feeding grounds. Over 80 bird species have been recorded here by the Wild Bird Club of the Philippines (WBCP), which has been holding an annual census of waterbirds with the Department of Environment and Natural Resources since 2005.
Haven for endangered species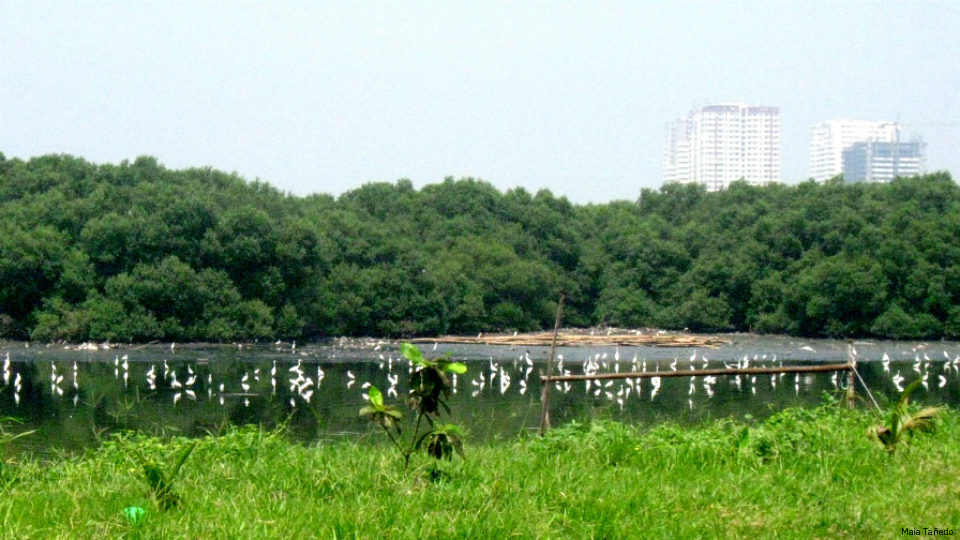 Resident and visiting egrets feeding and resting in a tidal mudflat next to a big stand of mangroves. Some buildings in Parañaque can be seen in the distance.
Among the species documented here are Philippine Duck (Anas luzonica), which is endemic to the Philippines and classified as Vulnerable in the IUCN Red List of Threatened Species; Chinese Egret (Egretta eulophotes), which is also Vulnerable, with a global population estimated at just 10,000 adults; and Black-winged Stilt (Himantopus himantopus), of which up to 1,000 individuals have been spotted in Manila Bay. The presence of globally threatened species makes LPPCHEA a globally important site.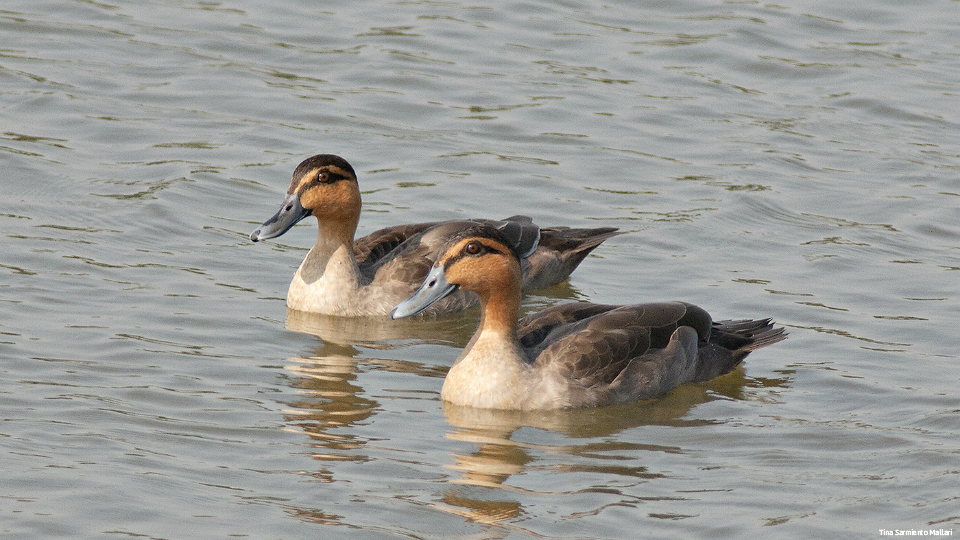 A pair of Philippine Ducks (Anas luzonica), a species found only in the Philippines. Killing or injuring this species and other animals are prohibited under the Wildlife Act of the Philippines.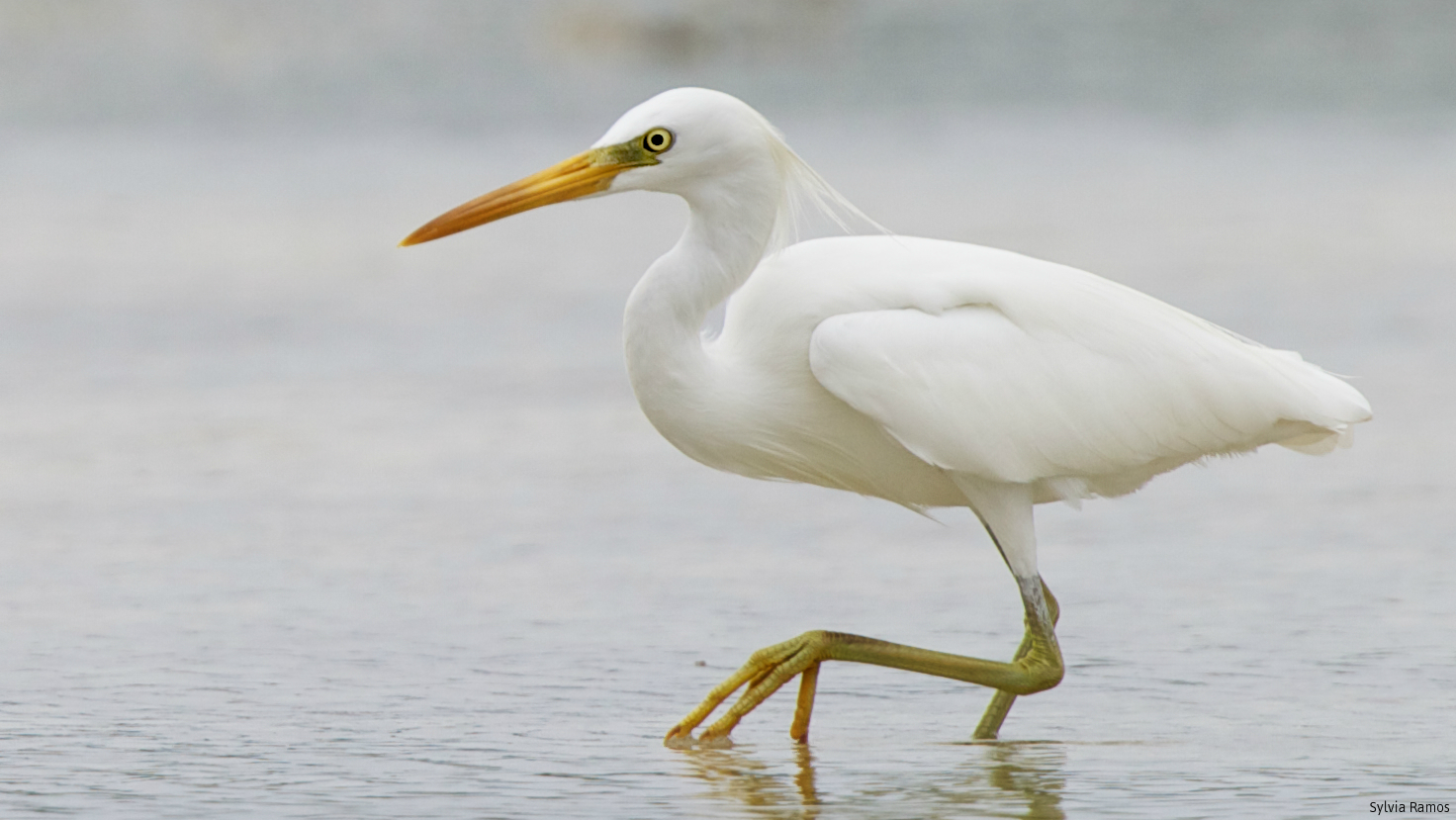 A Chinese Egret (Egret eulophotes), an endangered waterbird that breeds in Russia and parts of East Asia, and spends the winter in Japan, Taiwan, Hong Kong and Southeast Asia.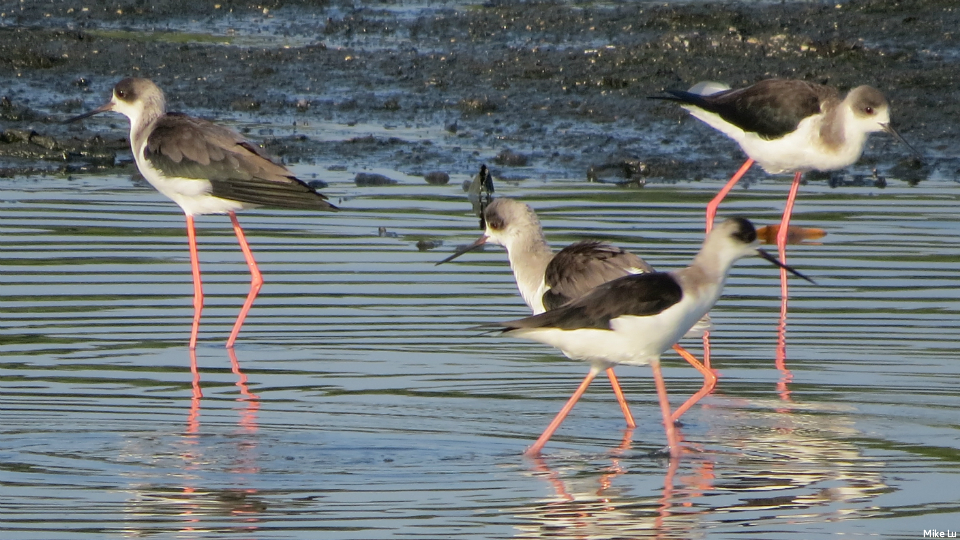 The Black-winged Stilt (Himantopus himantopus), an iconic wetland bird. Metro Manila can attract more of this elegant animal if the LPPCHEA and other mudflats in Manila Bay are given more protection.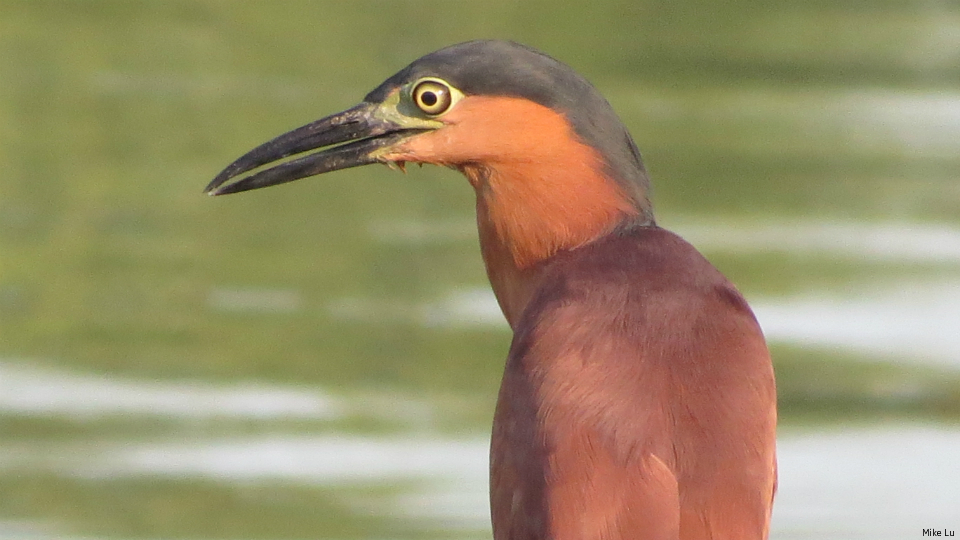 The Rufous Night Heron (Nycticorax caledonicus), a bird that depends on healthy wetlands to thrive.
LPPCHEA "is a key pit stop for migrating birds within Manila Bay. Many birds depend on the mudflats for food and rest along their routes. If LPPCHEA is converted to industrial use, many tired and hungry birds can perish," according to Gina Mapua, president of the WBCP.
LPPCHEA is also an important venue for students' ecological studies and field trips for nature appreciation, given that it is "the nearest and possibly only natural wetland site in the metro," said Dr. Carmela Española of the Institute of Biology at the University of the Philippines in Diliman.
In recognition of its importance as a natural habitat, LPPCHEA was designated a Wetland of International Importance under the Ramsar Convention in 2013, making it the sixth Ramsar site in the country after the Puerto Princesa Subterranean River National Park, the Tubbataha Reefs National Marine Park, the Agusan Marsh Wildlife Sanctuary, the Naujan Lake National Park and the Olango Island Wildlife Sanctuary.
In danger of disappearing
Despite its global importance, however,
the LPPCHEA is under threat
from conversion to other land uses and reclamation due to development, according to Dr. Neil Aldrin Mallari, country director of Flora & Fauna International and lead author of "Key Conservation Sites in the Philippines."
These threats to LPPCHEA "may prove detrimental not only to the birds and their habitats but also to us because LPPCHEA is also our natural capital for fish and other seafood," Mallari said.
"LPPCHEA may seem very insignificant in terms of direct revenue generation compared to airports, highways and the like but the removal of this critical habitat may in fact create a 'butterfly effect' on us, people in the metropolis. Fish provides 70% of the country's protein intake, and fishing provides direct income to approximately 6.5 million small fishers and their families. You take out a portion of this natural capital and it will surely have a ripple effect on our economy," said Mallari.
"It is our hope that development planners consider not only the aesthetics of LPPCHEA but the crucial ecosystem service that it provides: fish! More birds indicate a healthy wetlands. I'd like to see a growing bird population in the future to indicate a thriving fishing industry for Metro Manila," he said.
Pollution, particularly plastic waste from the metro, is also a persistent problem for LPPCHEA.
A report in the Feb. 13 issue of Science
listed the Philippines as the third contributor after China and Indonesia of plastic marine waste a year.
Unmet potential
LPPCHEA is not much to look at today but this wetland has immense potential as a nature reserve for scientific research and recreational and educational purposes. An increasing number of urban planners are realizing the importance of green spaces in creating a livable and sustainable city. Modern cities are investing to preserve and protect their biodiversity hotspots for aesthetic, recreational, disaster-risk reduction and educational purposes. Hong Kong's Mai Po Nature Reserve and Taipei's Guandu Nature Park are two examples of these that Metro Manila can emulate.
"The value of this wetland and other urban green spaces is established enough in many studies establishing a link between engagement with nature and enhanced physical and mental health in people of all ages. Positive outdoor experiences also shape people's values, attitudes and behaviours towards the environment and improves the environmental stewardship ethic," Española said.
"Loss of urban green spaces to development could mean a future generation of Filipinos with little awareness, concern and value for nature and a Philippines that is poorer for it," said Española.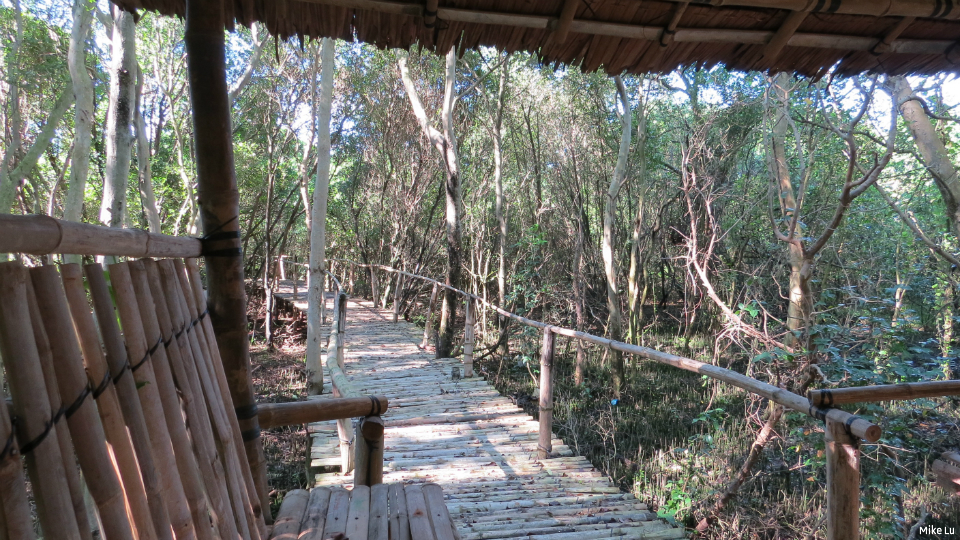 Part of a boardwalk built by the Department of Environment and Natural Resources allows visitors to observe plants and animals in this critical habitat and ecotourism area.
— TJD, GMA News